Today I have a slightly different shoot for you to start the week with. It's a couples shoot that took place on Valentines day. The couple is Natasha and Robert Johnson  who were married last June with a red, black and white themed wedding. They decided to treat themselves to a valentines shoot with Jess Petrie as a valentines present. The shoot took place at Monsal Trail in Derbyshire on Valentines Day. A Massive thanks to Jess for sending it in.
Jess told me a bit more about how it all came about. 'We all met through a group 'Business in the community,' that's how Jenn Edwards (hair & MUA) got involved too.The couple are starting up their own business 'Altar Store' making alternative clothing & furniture. (They wore some of their own creations in the shoot). They are based in Chesterfield'
They Describe the Shoot as 'The shoot was awesome, inspiring, fun, a great adventure as we had never been to the location before and the photographer and makeup artist were a joy to work with. We are over-joyed with the end result and would recommend both our photographer and makeup artist to anyone else who needs one'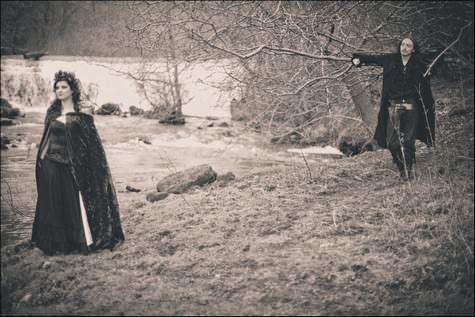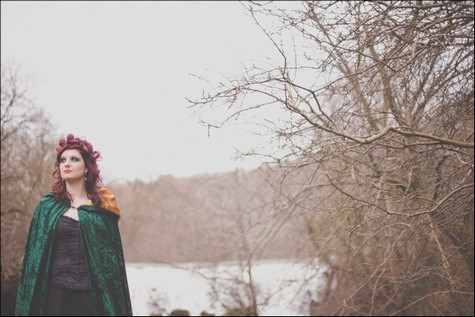 How they met
We first met in college when we was with friends and only talked for like 2 minutes, there was obvious interest in each other, because it was such a short time of meeting we didn't get to share our info with each other so we didn't know each others surnames or face book pages or anything, so there was no way we could talk after that, we'd tried to find out through our friend who knew us both but he was jealous as he was interested in Nat as well so he was reluctant to tell both of us each others surnames, we then both went on a mission to find each other after that, and almost at the point of giving up we met once again and it all just kicked off from there, we've been together over 2 years now so we must be doing something right.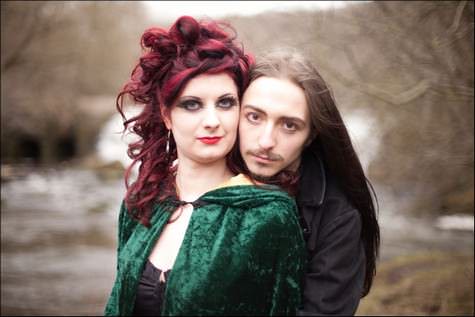 Tell me one thing you love most about each other
Rob: I think the main thing I love most about her is her ability to put up with me lol.
Nat: Being a person who gets complimented on my looks quite a bit(not being big headed) I like the fact Rob loves me for me and not just my looks, he sees them as a bonus, not a necessity as most men these days do.
For information on Jess's work go to: 
www.jesspetrie.com
[email protected]
TWITTER
LINKEDIN
FLICKR
07581209794

I am a wedding photographer based in Derbyshire and I like all things boho and different.As I am quite a quirky character myself.
I would describe my photographic style as 'Frenchie' (as I've been told), I quite like it as it makes me think of light portraits, elegant subjects and I have pride in my overall work.

Hair & Make up artist – Jenn Edwards,
FACEBOOK
07805103717

[jprel]