Today I welcome one of my favorite Bloggers Chloe from Adore by Chloe  back to the blog in her regular DIY feature. Chloe is the Queen of all things crafty and DIY,  so she has her own website and blog dedicated to all things handmade so she is the ideal person to show you how to make these fun paper pinwheels!
I'll pass the blog over to her.
DIY Paper Pinwheels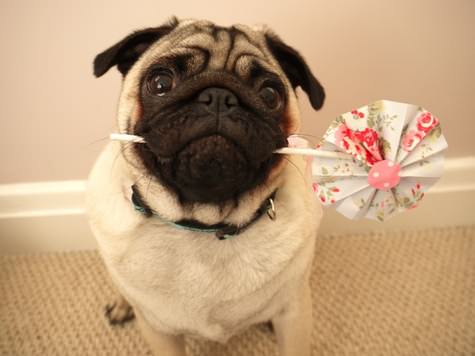 When I tell people I'm engaged their response is usually something like… "OMG you're going to have the best DIY wedding ever, you're so creative!"
Which is a lovely compliment for a crafty wedding blogger like me, however I just wanted to put something out there… anyone can do it. You don't have to be a super creative person to have a personal, pretty and DIY wedding you know.
Some of the most popular handmade wedding decorations are simple projects, like tissue pom poms, fabric bunting or paper pinwheels. The key is to just make lots of them, have fun with it and rope your friends in to help ;-)
Here's how to make paper pinwheels, plus a few ideas of how to use them to get you started!
All you need is: paper, scissors and glue…
1) I started with a strip of paper roughly the same size as a 30cm ruler
2) Concertina fold the paper lengthways, keeping nice small folds, approximately 1cm wide
3) Then overlap your two end folds and glue together to form a circle / star!
4) Place on a flat surface and gather one side together to form a mini tipi…
5) Gently press down in the centre until you have a flat pinwheel
6) Secure by gluing a small circle of paper (or card to make even more stable) in the middle on both sides.
Easy as that! You can do all sorts with these little babies, stick them onto lolly pop sticks to hand out to flower girls…
Make in different sizes and cluster together, which look really effective as a ceremony backdrop or photo booth background!
Or simply strung together to make cute pinwheel bunting, which I love…
Craft out…
Chloe x
Thanks so much Chloe I LOVE these pinwheels and they are even easy enough for me to try and make for my birthday party in June.
For lots more DIY projects and handmade wedding ideas go to:
www.adorebychloe.co.uk
www.adorebychloe.co.uk/adoreblog
FACEBOOK
TWITTER