Here at Boho headquarters I don't often feature pre Wedding Shoots, as I don't find that many that really catch my eye. I'm always on the look out for something different. So when I met up with Mark Tierney and his wife a couple of weeks ago at Aston Hall, I was delighted when he told me he had done a pre wedding shoot on Victoria Quays in Sheffield, and I was even more delighted when he emailed me the results.
Mark is a fantastic photographer and he has been getting better and better, I love his work and I also love his outlook to his work.
This Shoot is that of Nicky and Martyn who are getting married on 19th June 2010 at St Thomas of Canterbury Roman Catholic Church in Doncaster with the reception at Holiday Inn Warmsworth Hall, Doncaster.
The Pre-wedding shoot locations were Victoria Quays in Sheffield and above Park Square roundabout.
It's great to see this Urban shoot as it makes such a change to the normal venues and countryside shoots that I normally see.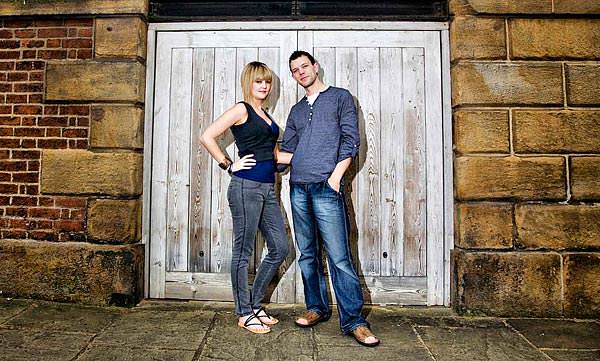 A Big Thank you to Nicky and Martyn for letting me share their pictures, wishing them a fantastic day for 19th of June.
And a Huge thanks to Mark as well, I hope you like his work as much as I do.
For more information his photography services got to:
www.tierneyphotography.co.uk
tierneyphotography.co.uk/blog
[email protected]

Tel: 01909 560788
Mob: 07981347019