There is no getting away from the fact that the DIY wedding culture is not going away! Many Brides and Grooms these days decide to do things themselves to save money and in turn add a more personal edge to their wedding day. This in turn has lead to many people turning their new found hobby into a business…………………..so introducing my featured Blogger Karen Jinks from Makers online
The concept of makers-online is to provide the opportunity for small, motivated designer/maker businesses to develop and grow. They offer a presence on the internet; a clean, custom-built store to inspire discerning buyers with beautifully hand crafted and innovative products.
By buying Their products you are supporting makers and skilled crafts people whose artistry has roots in the rich traditions of textile making, ceramic, glass and metalwork, as well as the most creative contemporary design.
Karen is a freelance designer with over 10 years experience selling her own handmade stationary designs online to both private and corporate clients and she now works as Marketing Consultant for makers-online, as well as supporting fellow artists and makers through ukhandmade
Karen says "I started my own online business 10 years ago after making wedding stationery for friends. The one thing that brides loved more than anything was the freedom to choose exactly what they wanted, something you don't always get with shop bought products. More and more designers and makers now use the internet to sell their own handmade creations direct to the public and the choice for brides has never been greater."
Makers-online now have a wedding accessory section, soon to be brides have a wide range of unique handmade creations to choose from for every aspect of their wedding, from bridal jewellery and hair accessories to invitations and confetti. Here is a wonderful selection from some of our designers………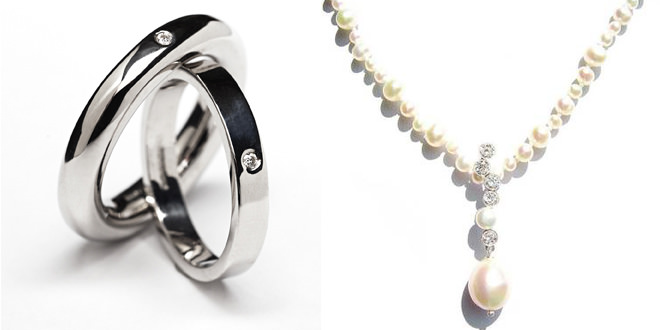 Ultimate luxury – handmade sterling silver rings inset with diamonds from Sally Reay. Hand knotted pearl and sterling silver necklace by Divine Destiny.


Passion for paper – handmade personalise invitations from Michelle Stead and paper hand-punched confetti hearts from Milomade

Crowning glory – set off your wedding outfit with this stunning handmade tiara from Divine Destiny or a fabulous fascinator from Sally Reay

Eco chic – recycled paper garland from Milomade and recycled tin flower necklace from Kate Hamilton Hunter

Treat yourself – or your bridesmaids with this bespoke fabric bag from Nicola De Cruz or these sparkly crystals from Mimi Pearl.
Karen ends by saying: "Many designers will offer bespoke services allowing you complete control over your design from start to finish, from your wedding rings right down to your table decorations. Here at www.makers-online.co.uk we have a growing selection of handmade wedding accessories from some of the best designers in the UK, all individually made with incredible skill and care and at affordable prices compared to the high street. So when planning your wedding look consider looking for an independent designer first, not only will you be getting something unique you can treasure for life you will be supporting local craftsmen and artists as well."
For more information about makers-online or if you would like to sell your work on their website go to:
www.makers-online.co.uk
[email protected]