Today we are heading back a couple of months to August of this year, as I take you to Canada for the gorgeous vintage inspired wedding from Cottage in the Woods Photography. The wedding was actually sent to me by the bride Amanda. I love it when the wedding comes from the couple themselves, as it's clear to see that they are fully invested in it and love the outcome of all their hard work. This wedding is full of vintage charm, as Amanda and Kristian have taken inspiration from the 1930s and 1940s. This wedding looks like so much fun and Amanda and Kristian look so in love.
Elegant and Classy with a 1930s/40s flair. Vintage and laid back.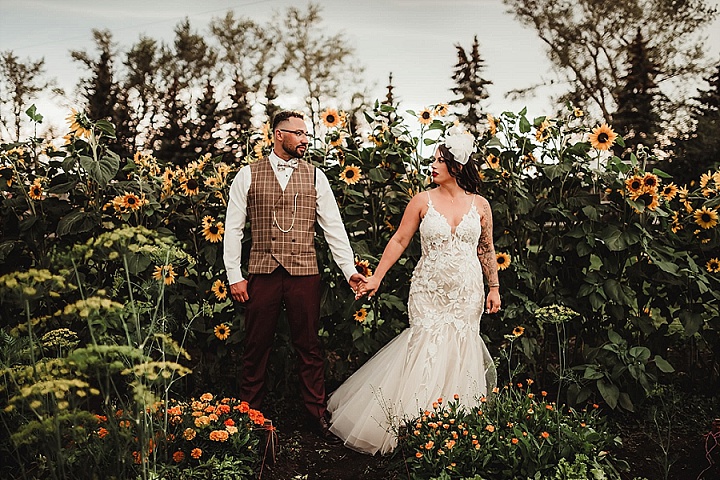 Amanda and Kristian were married on 4th August 2023 at  The Gathered – Kathryn, Alberta in Canada. 'We have become family friends with the owners. We originally stored our travel trailer on their property long before they became a wedding venue. We had 55 guests and it took 18 months to plan.' 
How they met
I knew Kristian after high school, he says he doesn't remember me! We connected in 2014
in Banff. We had dinner at a local restaurant with a mutual friend, again Kristian doesn't
remember! We still eat at this restaurant because I find it humours. We connected again in 2015 when I moved to Calgary and he relocated for school, and that was when our love story began. We have been together 9 years.
Tell me about the proposal
Kristian mined my diamonds himself while working at a diamond mine un the NWTs. He held on to these 3 diamonds for 5 years swearing my parents to secrecy!! He finally proposed in Banff Oct 2022, we stayed at the Banff Springs.
How did you allocate your budget?
Our biggest spend was food as we wanted everyone to enjoy the best food
Where did you splurge and where did you save?
I feel like I splurged everywhere. I saved on signage as I did most myself of Canva
How did you choose your photographer?
She did our puppy newborn photoshoot and our engagement. Given her personality and style I wouldn't have had anyone else.
The dress
Dress was bought at Cameo and cufflinks the designer Enzoani. Jewellery: Custom necklace from ADX, My rings are custom from ADX as well. My earrings are from Olive & Piper. Shoes Jimmy Choo – Replicas
The suit and bridesmaids
Kristians suit was custom made by Suited Menswear in Airdrie. Bridesmaids – Azazie. Groomsmen – Bridal Center
Theme or colour scheme
1930/1940s Vintage – From the furniture we rented to the depression glassware on our dessert table to the knife we cut the cake with. We also used my parents cake topper from their wedding over 40 years ago.
Flowers 
We used Pretty Petals Floral Design – Pinks, Off Whites and Feathers for the vintage look
Decoration
Vintage candles, Vintage furniture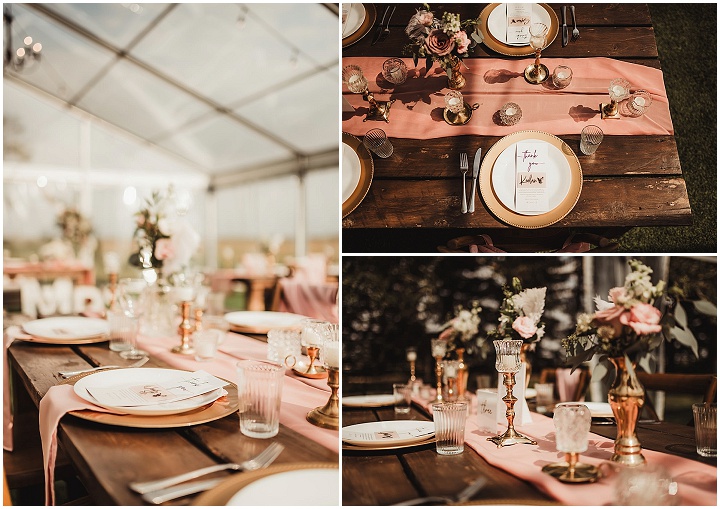 Food
We served family style to tables of 6.
Bread, Farm to table salad, baby smashed potatoes each person got salmon in a white Champagne sauce & braised beef in a red wine reduction.
Wedding cake
Berry merlo with a lemon icing! From Chartier Specialty Sweets. She also did a lot of our desserts along with Claudia Coeliac Cakery.
Entertainment
Carly Reirson – She sung my songs down the isle & was our DJ
Jill Lalonde was my violinist during cocktail hour
Who supplied the stationery?
I did it with Canva
Where are you going on your honeymoon?
Florida – Disney – December 2024
Personal touches
It was did all the planning from "take a shot and find your spot" to the Dogs on everything!! The place cards had guests names and the men had our boy Harley and the Woman had Stella. Our guest book was our engagement photos. Drink menu had themed drinks as the dogs and Beer and lemonade on the tap truck for a shandy
Special moments 
My first look with my Dad and of course seeing Kristian
Advice for other couples
Hire a planner!! Have someone look after the month of planning and day of! You don't need that stress
Biggest surprise
Kristian gave me a compass as he said I was his compass rose in his vows. Also our Live painting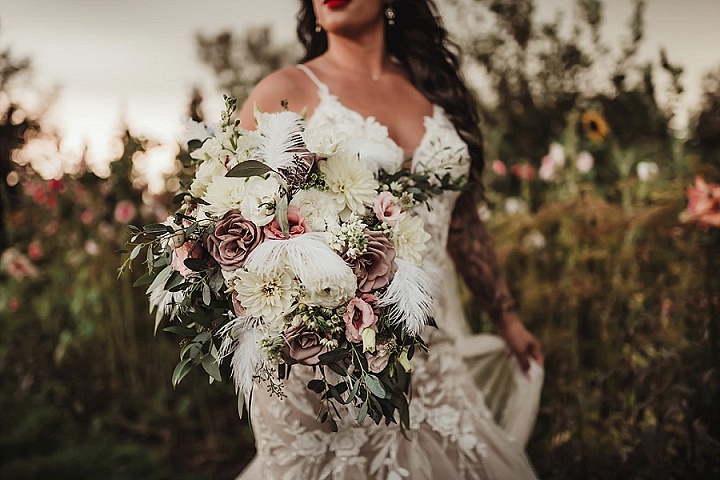 Supplier Shout Outs