Good Morning, How are you all? Did you have a good weekend? I am currently on my way back from New York and I am looking forward to being home, It's been a great few days but I am ready to settle down now and start Christmas shopping. I have 2 winter weddings to attend this weekend too and with the winter chill in the air I just know it's going to be perfect!
Today we have this beautiful styed shoot full of vintage inspiration and bohemian elegance, all mixed in with Scandinavian style which has been styled perfectly by Karla Berg. It is absolutely stunning! The two piece dress is amazing, I have not seen anything as beautiful and so delicate in such a long time, I just know you are going to love it.
More about the shoot…
The idea behind this vintage bohemian inspired wedding shoot, was to show the exquisite Scandinavian nature combined with the luxury vintage style of the historical hotel Losby Gods.
The actual Swedish couple represent the effortlessly cool Nordic beauty. Joanna and Kristian being real models and a "can't – get -my -hands – off -of you" couple, inspired us and made our work a lot more fun. I can't be grateful enough to have had the opportunity to do this shoot at such splendorous place as Losby Gods. A hotel that keeps a bed that former Norwegian king Håkon VII used to sleep back in the days. As the hotel holds a traditional masked ball, I thought I could not let this party out of my concept. Johanna wore a mask and a two-pieces wedding dress from Norwegian Cecilie Melli.
The photos were taken at the most incredible rooms at the hotel, surrounded by authentic antique furniture and a pure Nordic feel of elegance and nobility.  The quirky cake table by Ed Fajardo brought fearless creativity and an edgy touch to the gentle atmosphere of Losby Gods.  For the Bohemian Wedding inspired part of the shoot, Joanna wore a ethereal lace and chiffon dress also from Cecilie Melli, and a vintage inspired, handmade piece by Jana Royale.
The simple bouquet of flowers picked up at the hotel site, was put together by Raquel Dionisio, that together with Zacarias Martins, form the Lisbon based videography team "Happy Together Films". The couple travel the world making swoon worthy wedding videos and it was an amazing part of the job to see this two working in perfect harmony, and the result is an utterly romantic film.  It was such a great honour to have Jon Sandbu taking his informal and relaxed approach to this photoshoot. He captured everything natural and easily understood what I wanted.
I am so fortunate to have worked with such talented and passionate people that helped me create the perfect mix of glamour and laid back boho inspired wedding day!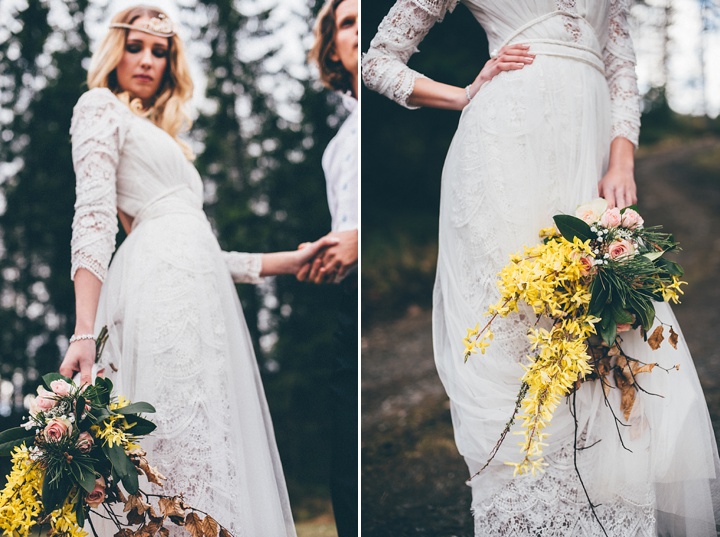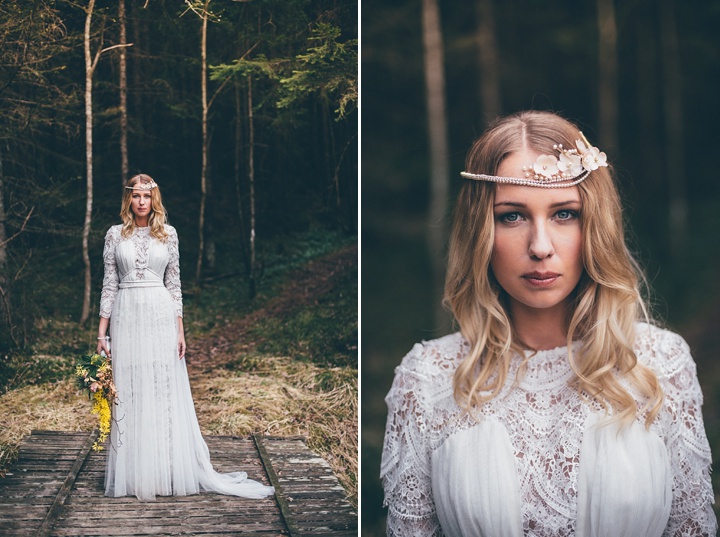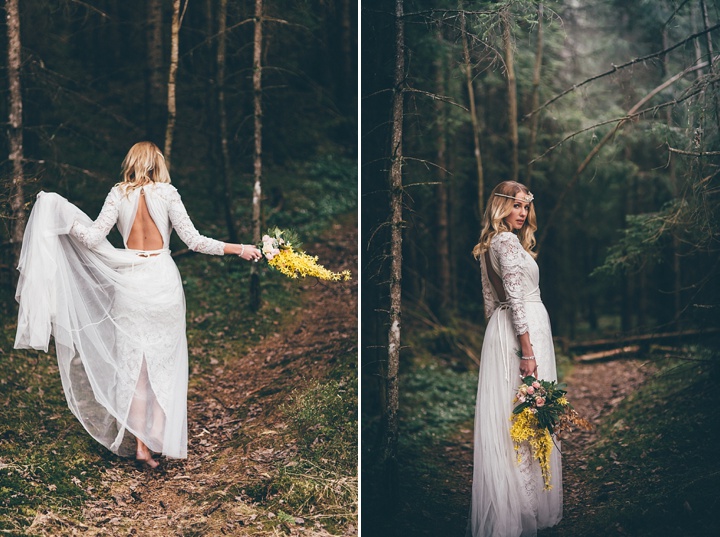 The suppliers who made the shoot possible
[jprel]