Happy Monday to you all! and welcome to Christmas week…….wow I can't belive it's now less than a week till Christmas day!
The blog this week will all be about Christmas but I wanted to start off with some words and pictures from one of my lovely Shiny Happy sponsors. Today I would like to introduce you to Andrew Swarbrick from Photoamour. Andrew has put together some words and images for you, so let me hand the Blog over to him
Wedding Photography with Photoamor
Writing about images is an odd pursuit. Why write words when you have the picture? Must you explain the reason behind the rhyme?
Art suggests that you do not, but business dictates you do.
So here I am, on the Boho website to tell you about my company Photoamor. I'm Andrew Swarbrick (BA Hons Film & Photography) and my website is www.photoamor.co.uk
I could start by telling you that Photoamor specialises in wedding and fashion photojournalism. That thanks to my extensive background in Film, TV and Advertising I create emotional and stylish photos that tell the story of a bride's wedding day, and that meticulous planning in advance of the wedding day produces an unobtrusive and truly professional service. It would however be a little dry. If you are still reading this, congratulations for getting through the last paragraph.
Writing, like any art form must entertain, capture the imagination of the intended audience and generate a strong, active response. So I am going to show you a few snaps which made a recent bride proclaim "they are AMAZING!!! I'm at work looking at the images and nearly crying they are so good!!"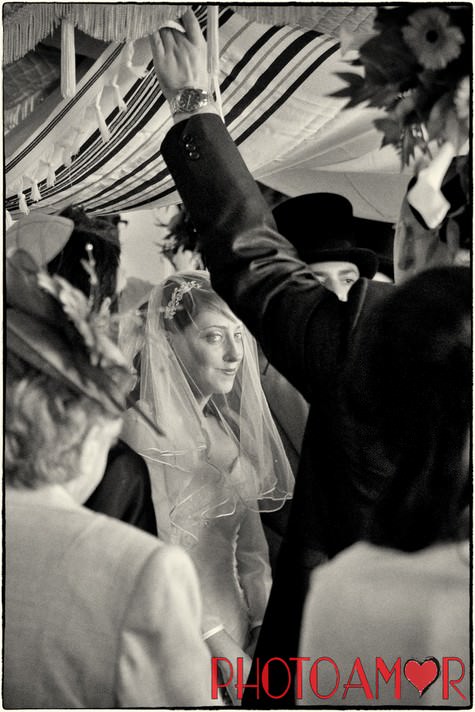 Above are two beautiful wedding photos. They are magical, one off images captured unobtrusively. My photography is not all about capturing the decisive moments like this but it is a big part of the jigsaw. As you will find out this sort of shot does not happen by mere chance. Rolling a dice is for games and gambling only, not for wedding photography.
This beautiful piece of architecture is at Knowsley Hall. This one image really sums up my philosophy regards wedding photography.
Creatively you are looking to tell a story, a story of love between two main characters, whilst ensuring the third character the location is always present. A bride choices her fairytale venue for a reason, so why treat it as mere wallpaper?
Interestingly the side of the hall is rarely used as a location, the front of the hall is the usual backdrop. Like any good director, cameraman, art director or location manager (which I used to be) using the most obvious shot, whilst being the easiest is not always the best. I usually know when I go to a location which is the stunning shot and which is the lazy one.
The hall doesn't just work as a wide shot, to make the most of time (have to finish shooting to get to the couple to their wedding breakfast on time) the colonnaded building is great for closer shots. As you can see from the shot below, maximising your location is vital
Technically filming on location produces it own set of challenges. The most obvious and important being weather and light. Could you photograph this stunning shot if it was raining or if was dark? Probably not. So what is your plan B? Always have a plan B. I can guarantee that any film or TV drama you watched recently will be full of plan Bs. Wedding photography is no different from filming on location for TV or cinema. As a photographer you must address the simple questions of where are you photographing, when and how are you going to do it and with whom?
The Knowsley shot being so wide works best as a large print and, though not a hard and fast rule, impressive visuals look at their best writ large. Go to a gallery or the cinema and you will see what I mean. I believe that the story of your wedding day should be printed as large as possible
Every photo I make is given to the bride and groom as a 15×10" print. Emotion and joy is there for all to see, larger than life. Also you know that if the photo looks stunning at such a size then there is no question to the professionalism of the photographer. The photo above is an unstaged moment, captured in-between the formal set ups. Have a couple ever
looked more in love? The sunlight from behind illuminating the bride's hair makes her look like an angel's.
Good photography doesn't happen by accident; it is a mixture of planning, experience and ability. You might have a trained eye to capture a moment of spontaneity or see something which at that very moment is special, like in the shots below, but it is all part of a well planned shoot.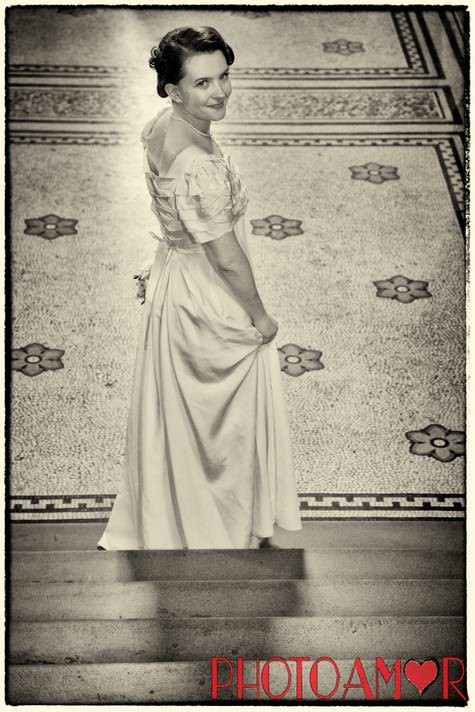 Successful for me comes from respect: for the bride and groom and their need for everlasting photos, for the wedding photos I take, and for the environments I take them in.
Which photographer is hired to take the couples wedding photos is down to the bride and groom themselves. Hopefully some of views in this piece will make it a little bit easier.
Contact: Andrew Swarbrick (BA Hons Film & Photography)
Photoamor
www.photoamor.co.uk
07807 526 691
[email protected]