This afternoon I would like to introduce you to one of my lovely Shiny Happy Sponsors and rather lovely wedding photographers Jacqui McSweeney. I had the pleasure of meeting Jacqui at The 2012 Wedding Industry Awards last week and she was lovely, full of life and a real passion for her work.
Her photography is full of colour, is shot imaginatively and with lost fo fun. You can tell that her couples find her easy to work with as the images are relaxed, artist and well composed.
Jacqui has been kind enough to tell me a bit more about herself and her work, so let me hand the blog over to her so you can find out a bit more about this lovely lady.
I'm Jacqui McSweeney and for 15 years I have been working as a professional photographer. I'm located in Brighton and work all over the uk & Ireland, I am willing to travel for destinations wedding.
I think my style is fun and relaxed and timeless. I want the photos to reflect the whole day, the personalities as well as the details. I have a genuine love for shooting weddings. I always fall a little in love with my clients too! It's such a honor to be involved in their day. These days couples put so much more of their personalities into their wedding and that is brilliant for me as a photographer. It means every wedding is different and presents new challenges. As a photographer you always want that, to shoot something new, to get that buzz from knowing you got a great shot.
I love getting to know my couples, hearing their stories, watching them relax as the day they have planned unfolds. I guess my favorite time is when we go off on our own, It's the only time the bride & groom get to themselves and I love being there while they catch up on the excitement of the day. By this time they have relaxed a lot more and it's the perfect time to get those special portrait shots.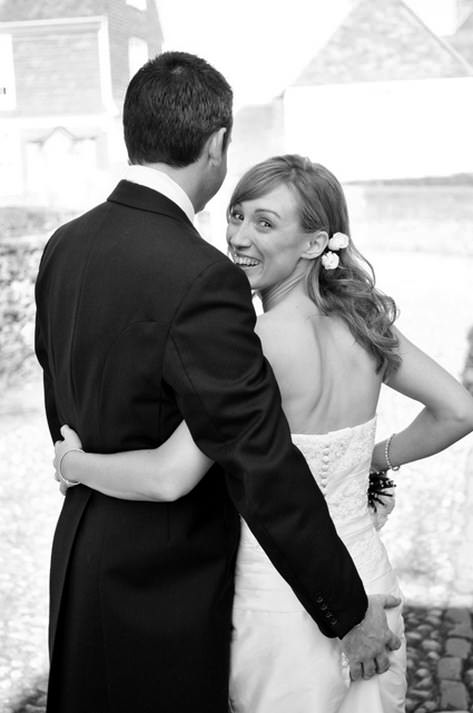 I go into wedding photography after working with another photographer and second shot for a few years. I used to shoot all the black & white photos, the pressure was all on the main photographer and I got to spend time shooting all the lovely details and candid shots. It was a great to learn how weddings happen, the flow of the day and the best time to record peoples reactions. Since I've stared on my own I've probably shot over 200 weddings.
With most weddings I'm there from the getting ready through too well into the evening reception. This is the best way to capture a wedding, it means there isn't any rushing to complete everything by a certain time and the essence of the whole day is captured.
All images are presented on a high res disc, prints are available as are high end photobooks and albums.
For full day weddings from getting ready through to the first dance prices start at£1400
For more information on Jacqui's work go to:
www.jmcsweeneyphotography.co.uk
www.jmcsweeneyphotography.co.uk/blog/blog
[email protected]
FACEBOOK
TWITTER