I love anything that is different in the wedding world so when I was sent this wedding by Paul Atherton I was beside myself with excitement!! This Druid Ceremony is set high on a hill top and is just amazing.
Paul tells me the Druid ceremony took place between Gemma Hatch and Chris Connolly on June 21st – midsummer day at Heaton House Farm near Leek in Staffordshire, with the ceremony at the top of Bosley Cloud in Staffordshire.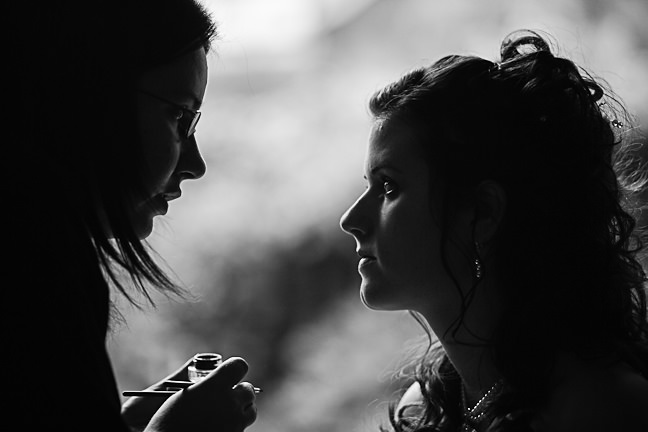 I love Gemma's dress, she looks amazing in her black corset and skirt…..stunning! I also love her bridal bouquet with the black feathers.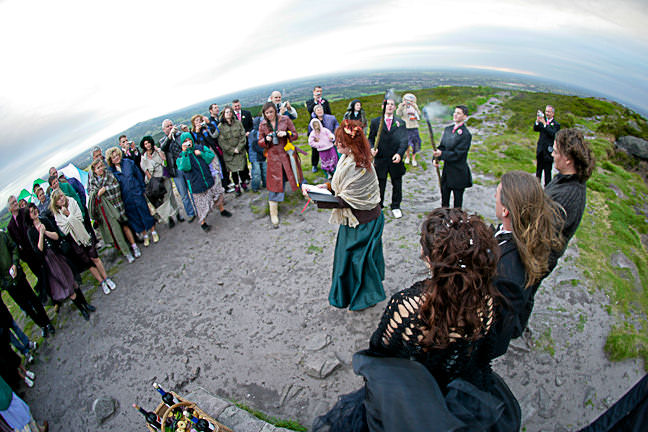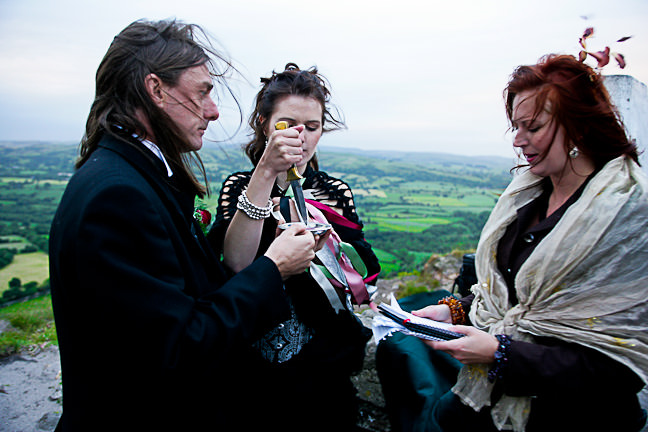 Thanks so much to Paul for sending this in, I just love it!!
Paul is based in Cheshire but travels extensively throughout the uk and occasionally in Europe. He works by documenting the day with the minimum amount of intrusion.
For more information about his photography services go to:
www.paulatherton.com
email: [email protected]
or call on 01625 890171 to make an appointment at the studio in Macclesfield