Happy Monday everyone, I hope you all had a great weekend? It's the first full week back of the year, I'm hoping that this week is less confusing than last week, as I didn't have a clue what day it was last week! the Christmas holiday mushed up my brain a  little!  But back into the old routine now and on wards and upwards with the to do list of 2013!
I have a beautiful Tipi Wedding for you today courtesy of Ellie Gillard. It's set in the gorgeous Staffordshire countryside and it is full with lost of gorgeous DIY details as the bride and her family and friends put pretty much most of the wedding together themselves! I am loving her dress as well as the bespoke Reiss suit worn by the Groom!
'An eclectic and perfect day surrounded with friends and family'
The lovely couple are Emma and Shahid who were married on 29th September 2012. The ceremony was held at Rodbaston Hall, Penkridge, Staffordshire with the reception at Blithfield Lakeside Barns, Admaston, Staffordshire. 'We wanted a venue that was flexible and could help us deliver what was important to us – food and a good party! Blithfield's scenery was beautiful from the first visit and with cottages for 30 people next to the marquee field it fitted the bill perfectly. We had 75 guests and it took about 8 months to plan.'
How they met
We met at work over 8 years ago – it all started from my refusal to make Shahid a cup of tea
The proposal
We were on holiday in a beautiful island called Curacao, after 7 years together I think Shahid realised we perhaps weren't going to be anywhere quite as romantic for a while so whilst I was learning to dive he went shopping for rings. Having thrown me off the scent at the beginning of the week by saying he didn't want to get married he finally went down on one knee on the final morning of our holiday.
Why did you choose your photographer?
Ellie Gillard was recommended by another photographer, I also think you can tell a lot about a photographer from their work and how they present it on their website and in person. She was brilliant throughout and I love the result.
The dress
My dress was by Damsel in a Dress – having decided I wasn't quite the Bridal shop Bride. My shoes were from Dune and accessories were from a variety of places including Janie Lawson for the head piece, Accessorize for the earrings and Not on the high street for pearl bracelets. My necklace was a wedding present.
The suit and bridesmaids
The suit was bespoke from Reiss.
The Bridesmaids dresses are from Ted Baker, Warehouse and a Bristol Boutique (my lovely bridesmaids calmly agreed to my vague request of any dress in a shade of pastel – I think they look lovely and thank them for bringing the look to life!)
Theme
As per the bridesmaid dresses, we didn't have a strong theme, pastel was an overall colour choice but I didn't want that to limit any options. As for the rest we just wanted to ensure it reflected us and wasn't too structured.
Food
We had fantastic food from our friend Jimmy Garcia, he run's pop up restaurants in London and is currently expanding his catering business. The aim was to have tasty yet informal food with an opportunity to interact on the tables. So in the end we had:
Starter – Seafood Platter of Chargrilled mango and crayfish kebabs; Red Snapper ceviche with avocado cream; Gravlax & fish- skin crisps.
Main Course – Moroccan-spiced shoulder of lamb served with;Mediterranean vegetable couscous with orange & mint dressing; Pomegranate, tomato and feta salad; Warm spicy bean ragù & flat breads.Sides: Homemade hummus; Tzatziki & baba ghanoush.Dessert – Berry ripple meringues; Chocolate, honeycomb & hazelnut nibbles; Mini caramel milkshake & mini ginger biscuits.
There were also some very delicious canapés – with most comments on the mushroom brioche bread and butter pudding – yummy!
One person on each table was assigned a star and had the honour of bringing the leg of lamb to their table to carve with a newly acquired chefs hat.
Entertainment
I think the one table of friends who played drinking games through the meal was entertainment on the dance floor enough! We created our own playlist on itunes and had the laptop connected throughout the evening – it made sure we had the songs we wanted to hear.
Flowers
The Traditional Flower Company have a great selection of English country garden flowers and so we had DIY buckets from them in shades of pastel. It was then the task of my bridesmaids and I to arrange them in jam jars, create bouquets and buttonholes.
Decoration
The tipi tents don't need much more decorating to bring them to life but thankfully my creative bridesmaids were more than happy to add the final touches including Bunting that I made with a bridesmaid for another friends' wedding and Japanese Cranes that two of my bridesmaids kindly folded over weeks in front of the TV. The cricket bat table plan was a personal favourite of Shahid's with his love for all things cricket.
Personal Tocuhes
I don't think there was much we didn't do ourselves (with the help of our friends and family of course) these include:
• Save the Date – Shahid created the artwork.
• Invites – one of our friends who is brilliant at calligraphy designed it for us and then it was a case of going to the local printers
• Flowers – as mentioned above although Shahid made me a beautiful bouquet the day before the wedding but it unfortunately froze in the fridge over night – nothing like a last minute panic of bouquet making!
• Cake – one of my bridesmaids sisters made the fab 3 layer sponge and fruit cake – the raspberry and white chocolate layer got eaten very quickly!
• Pickles – I made spicy pickled onions (one of my dad's personal favourites) and piccalilli renamed Clarkalilli in honour of my Nan, both of which are no longer with us to share in the day but would have specifically loved those I'm sure.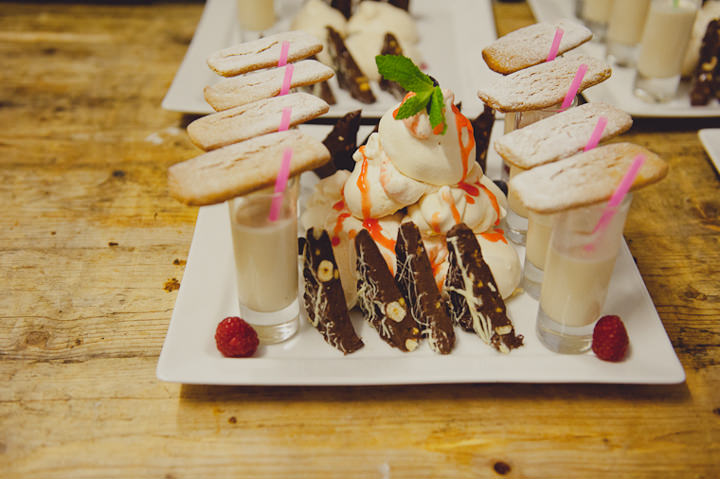 Special moments
The wedding ceremony itself was a very special moment. Whilst we knew there was all of our friends and family there for us, whilst saying the vows it felt like there were only us two in the room.
Biggest surprise
How quickly it was over also how early some of those from the drinking games table went home…you know who you are!
Advice
Say yes to everyone who wants to help – it ensures all the pressure isn't on your head. Also make sure you enjoy every moment and eat everything (a tip that a friend told me that ensured I ate two slices of cake).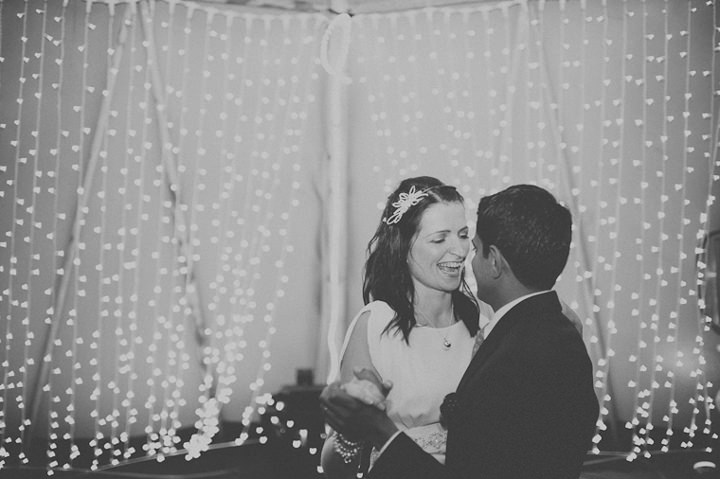 Supplier Shout Outs
For more information on Ellie's work go to:
www.elliegillard.com
http://elliegillardphotography.blogspot.co.uk/
[email protected]
FACEBOOK
@elliegphotophy