As your wedding planning moves along you will soon find yourself thinking about one of my favourite aspects, the flowers. There is so much choice when it comes to choosing your blooms for your wedding, but what about choosing your florist? Today I am delighted to welcome our resident flower expert Tracey from Campbell's Flowers back to the blog to chat all things flowers and finding your ideal wedding florist. Read on for vital information on budget, styles and different services, and some absolutely stunning images of Tracey's designs.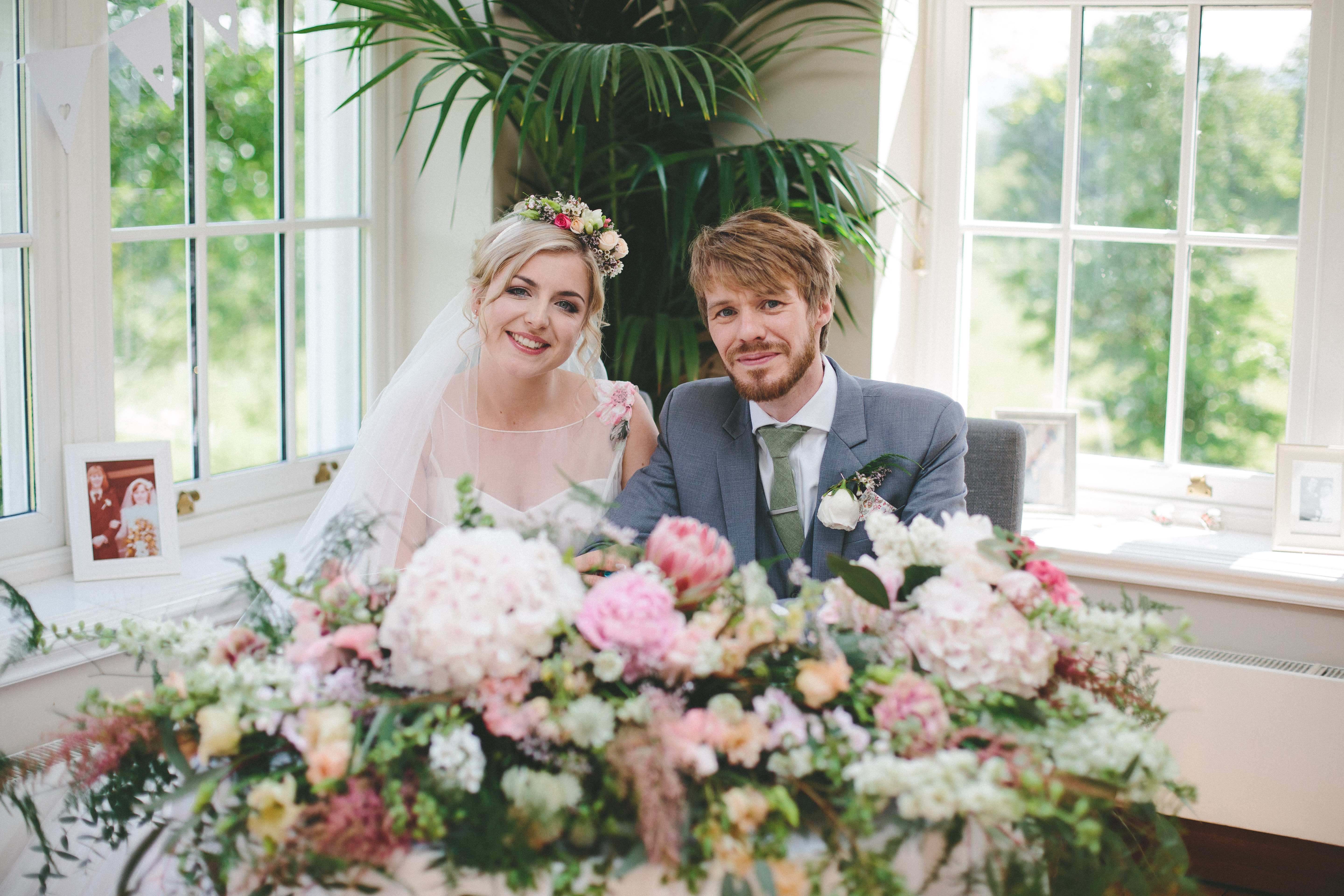 I'll Pass You Over to Tracey
Hi everyone and huge thanks to Kelly, as always, for entrusting us with her wonderful blog for this post.  It's awesome to be back as one of her 'experts' (her words not ours!)
So, without further ado, let's press on with our hints, tips and advice on how to find your wedding florist and what to look for in general.
GETTING STARTED
First things first, do a bit of research into florists either in your area or close to your venue.  Blogs like Kelly's are a great starting point.  For instance, we're lucky enough to have had our 'real weddings' featured here, along with inspirational photo shoots and we're also listed as a preferred supplier too (super lucky I know).  These are all great ways starting points.  Next, pop to their website and check out the following:
Look carefully at the overall style of the website and the designs in their portfolio – does it feel right? Do you get a sense of the kind of work they do or does it just feel a bit generic?  Does their website fit your personality?
Check there are plenty of photographs of 'real' weddings. It's very easy to make-up a portfolio full of designs which are just samples or even, horror of horrors, copy and paste a photo of someone else's work (yup it's happened to us).  Make sure there are lots of pictures of happy Brides!
Check how the designs are finished, has thought gone into the details such as carefully co-ordinated ribbon on the bouquets? Can you immediately spot that time, effort and most importantly, creativity has gone into their designs?
Before you get in touch with a florist, you need to think about what it is you're looking for!  Now's the time to seriously have a think about budget.  We have a guide on our website which gives you a very general idea of a starting point in our hints and tips section.  But do bear in mind pricing wedding flowers is quick tricky and depends on what you're looking for, what types of designs, the number of designs and when you're getting married. Flowers are super expensive at peak periods such as Mother's Day, Valentine's Day and Christmas and are scarce between Christmas and New Year.  My advice is do your sums.
Think about what you realistically want to spend and make a list of everything you need from bouquets, buttonholes, hair flowers, table flowers and additional decorations.  Decide on an amount you absolutely wouldn't want to go over – your florist will soon let you know if you're looking for £2,000 worth of flowers with a £500 budget!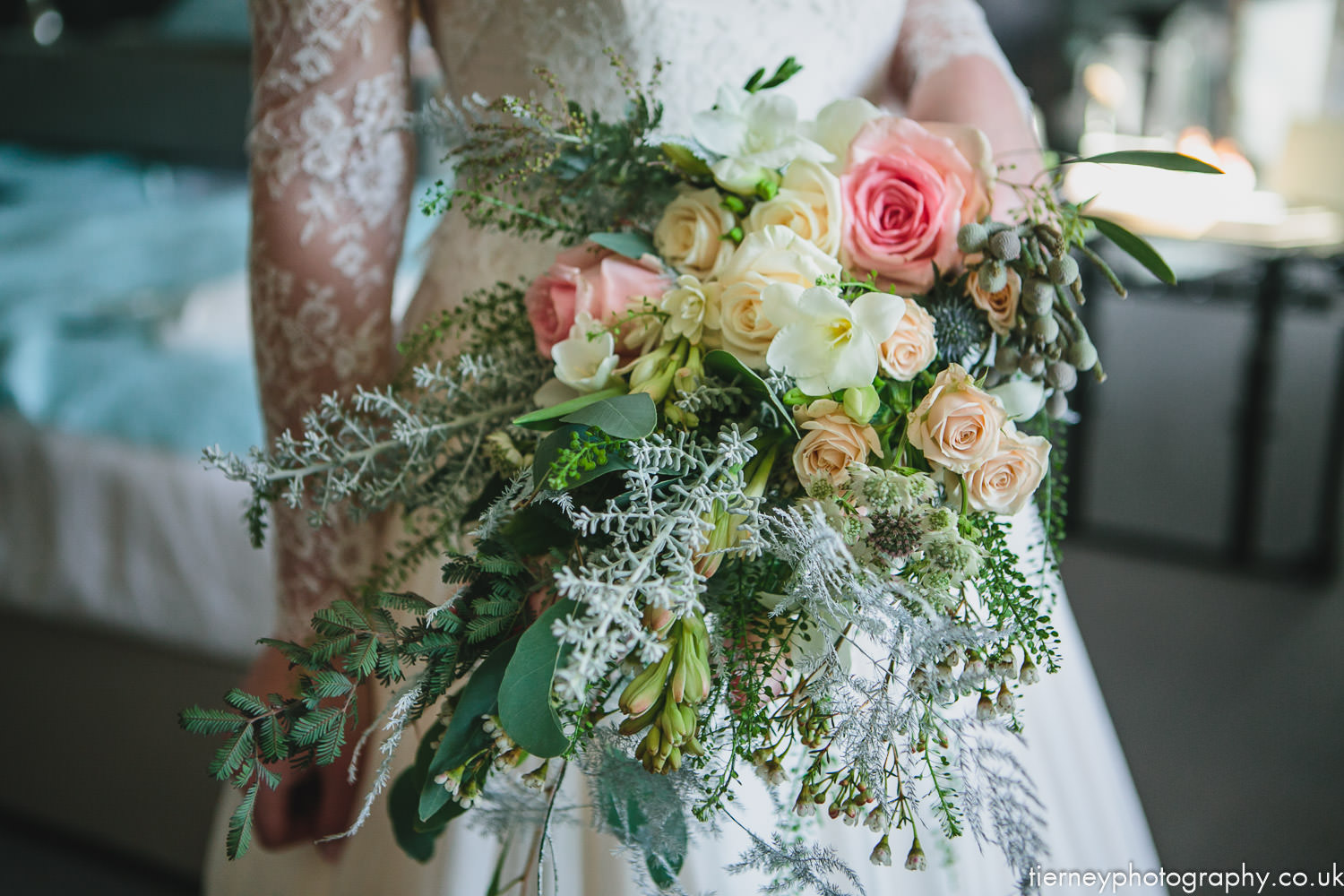 GET IN TOUCH
Once you've decided to get in touch, you'll need to let your florist know the following essential pieces of information ..
Date of your wedding – this is most important for your florist to check their availability as the good ones get booked up usually a year or so in advance, although it's not unheard of for couples to book up even earlier if they really want to work with you.  We've had a November booking for 2018 secured for quite some time!
Where and when – you may be lucky in terms of timing and location – we generally don't take more than one wedding per day but if we do, the second one is usually local and a little later in the day.
A list of what you need – see above!
Colour scheme – this is often influenced by the colour your bridesmaids are wearing.  Even if you haven't bought your bridesmaids dresses, it's always good to have an idea of whether your generally looking for brights, pastels or neutrals as a starting point.
Shape/design of your bouquet – you'll need a photo of your dress as not all shapes of bouquets suit all silhouettes.  Have a look through blogs, magazines, pinterest etc and pop a few ideas of the styles and particularly shapes of bouquets you like.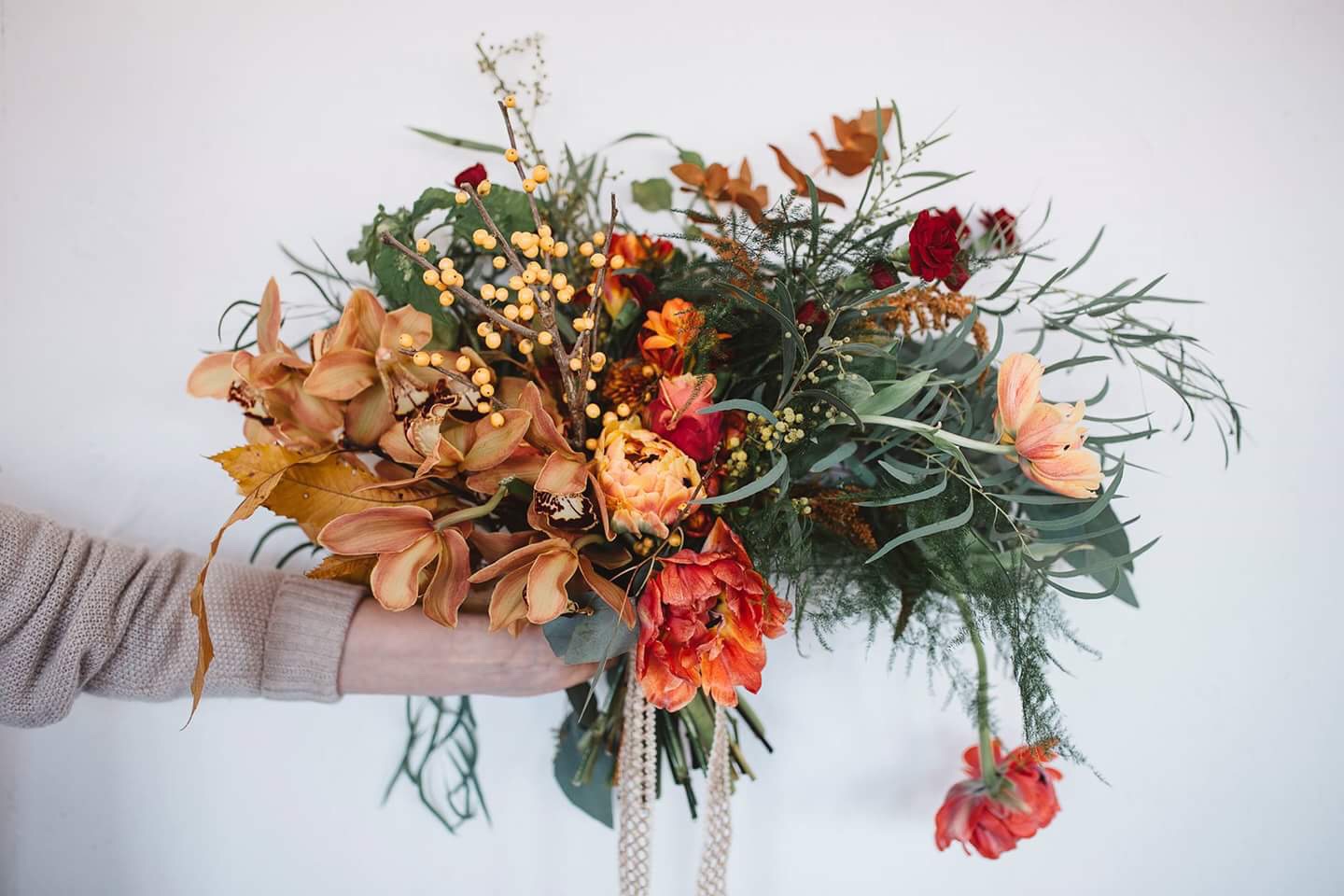 ARRANGE A CONSULTATION
Last but not least, make an appointment with your florist and enjoy your consultation – I know I absolutely love this part of my job.  It's such a thrill to meet new people and beyond exciting working through all their ideas and throwing in quite a few of my own!
So, as always. I hope this feature has helped you plan the start of your flowery journey, massive thanks to Kelly, as always for asking us to contribute, it's always such a pleasure.
If you have any questions or want some specific advice on all things flowery, then do leave a comment at the bottom of this post and Kelly and I will be sure to get back to you as soon as possible.
Tracey x
AS ALWAYS YOU CAN FIND CAMPBELL'S FLOWERS IN A NUMBER OF WAYS
www.campbellsflowers.co.uk / Instagram / facebook / twitter / pinterest / YouTube

Tracey is an uber creative and multi-award winning artisan florist & lover of British flowers. Tracey adores individuality and is inspired by you and your special day.