Today's wedding is quite an exceptional one. Not only does it look gorgeous but the circumstances are quite extraordinary. Due to Coronavirus, 2020 will always be remembered. It will go down in the history books and our children's children will learn about it at school. March saw EVERYTHING being cancelled including weddings! However, Kerry and Brian managed to sneak in their wedding before the world went into lockdown. Kerry and Brian were married on 14th March 2020 at Moorten Botanical Gardens in Palm Springs, California. Due to the outbreak, their guest list went from 70 to closer to 20, with quite a few guests cancelling last minute. The venue also needed to keep the numbers to a minimum, but the wedding went on and the results are stunning. Lana from 222 Photography was there to capture the day in all it's glory.
Lana from 222 Photography tell us more about the day
My couple got married at Moorten's Botanical Garden this month, amidst the Coronavirus crisis. Their guest list more than halved last minute but they didn't let that ruin their day. Kerry and Brian have a love for the unconventional. For starters, the cake topper they've picked is a couple of dinosaurs in wedding attire (which I totally love). Their ceremony was one of the most intimate ones we've had the pleasure of documenting, and we're living for all the desert decor.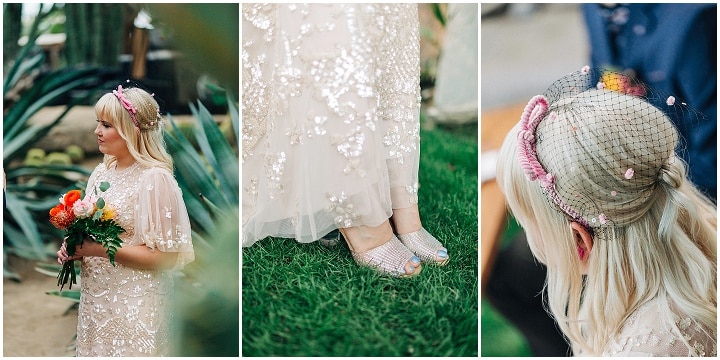 Supplier Shout Outs
For more information on 222 Photography go to