I have a  super stylish wedding for you today, from one of my favourite wedding venues, Ace Hotel & Swim Club in California. Natalie and Garrett were married on the 29th January 2017 and they really made the venue their own, with their own take on Boho Chic. Natalie went about creating a huge array of macrame decor, from the amazing ceremony backdrop, to the macrame bunting, it all looks amaazing! The palm springs sunshine brings another beautiful element to the day, that we can only dream about here in the UK. Big thanks to Ashley Durham Photography for the amazing images.
More about the wedding from the Photographer
Natalie and Garrett's DIY Boho Ace Hotel wedding in Palm Springs at the end of January was an absolute dream come true! Everything about this wedding was so personalized, with touches of boho chic, handmade macrame decor, desert inspiration and a groovy vintage vibe. We have been looking forward to this wedding for so long, and it certainly was everything we dreamed it would be and so much more! They met nearly seven years ago, in the summer of 2010, through a friend-of-a-friend. Neither of them thought that their summer fling would end up being something so serious, but once Natalie returned to Duke University she realized that Garrett was definitely something more than just a summer fling. In fact, she even jokingly told her friends that she'd probably end up marrying him! For Garrett, there really wasn't a singular moment where he realized that Natalie was the One for him – but eventually, he says, "I couldn't imagine my life without her."
Their wedding was incredible, everything we hoped it would be and so much more. What was even more impressive was that Natalie handmade all of the macramé – all of it hanging from the roof of the Ace's ballroom, plus the amazing ceremony backdrop! The personalized goodie bags that were stationed at the front of their reception were a fantastic personalized touch. They were filled with baked goodies and a small bottle of Bailey's; the cookies that Natalie's mom made were super tasty!! Everyone absolutely loved the guest seating cards made from photos of their favorite adventures together, too!! We are so thrilled for our friends, Natalie and Garrett – their wedding was beautiful!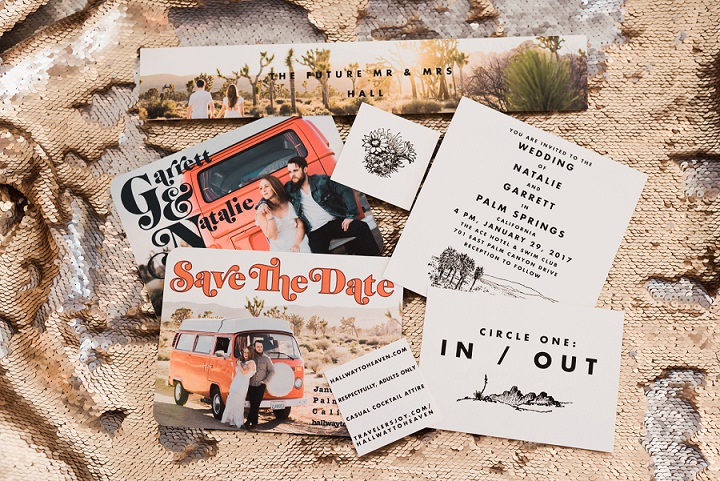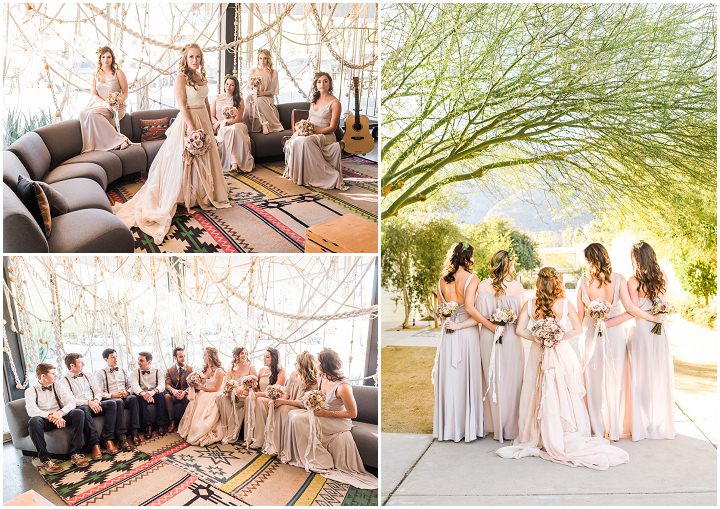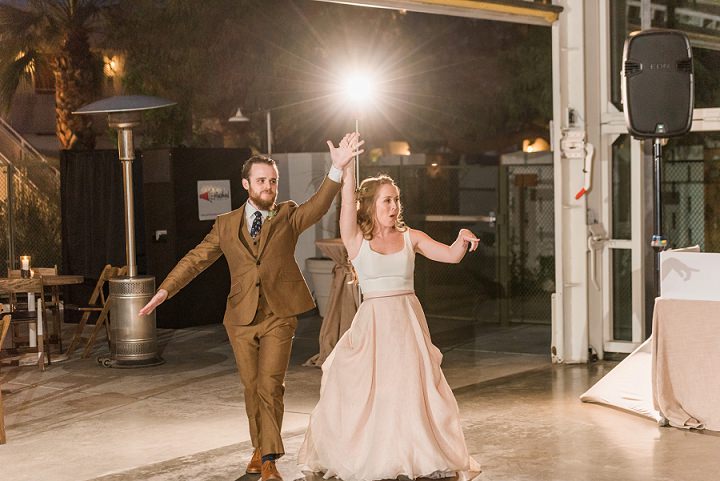 Supplier Shout Outs