Today's gorgeous wedding sees us head across to Palm Springs in California for this cool, stylish, bohemian wedding day. Bailey and Daniel were married on 5th August in Palm Springs, California and what a day they had! From the mornings festivities which involved time in the pool for the guys and pamper time for the girls, to the beautiful outdoor ceremony, complete with bohemian decoration, this wedding is an absolute beauty! Bailey looks stunning in her Grace Loves Lace gown, and Daniel looks super cool in his relaxed suit an trainer combo. I just love the laid back nature of this wedding, the palm springs desert backdrop is just perfect, big thanks to A Nomadic Love for the wonderful images.
Elliot and Carly the photographers tell us more about the day
In the heart of Palm Springs, amidst the sun-kissed landscapes of the Coachella Valley, Bailey and Daniel's love story blossomed in full splendour. Embracing the desert's bohemian spirit, they curated a relaxed backyard wedding, creating an atmosphere both intimate and authentically theirs. Every detail, from Bailey's ethereal Grace Loves Lace gown to the ambient decor, was a testament to their shared vision. Surrounded by close friends and family, the couple celebrated a day that truly represented their journey together, in a setting as enchanting as their love.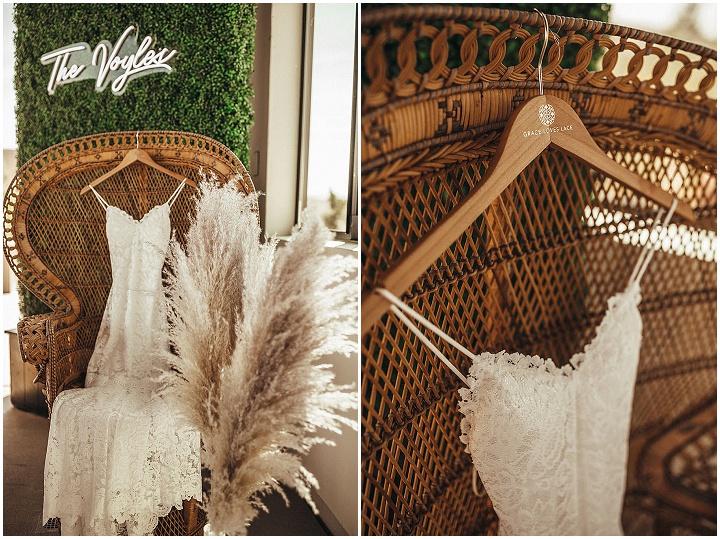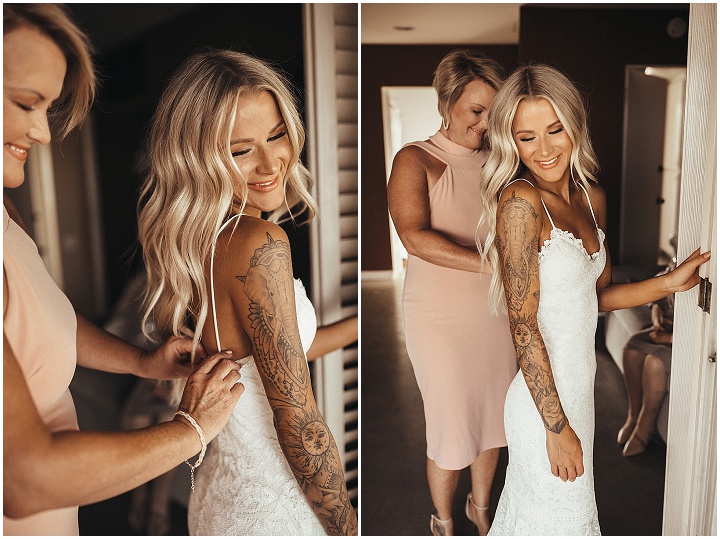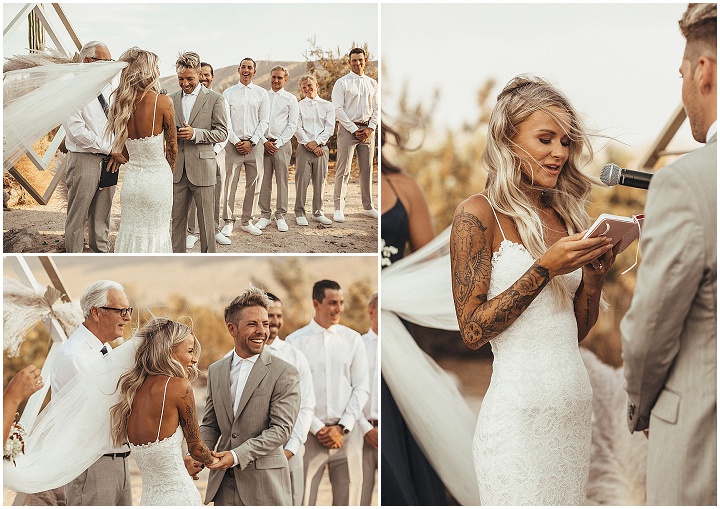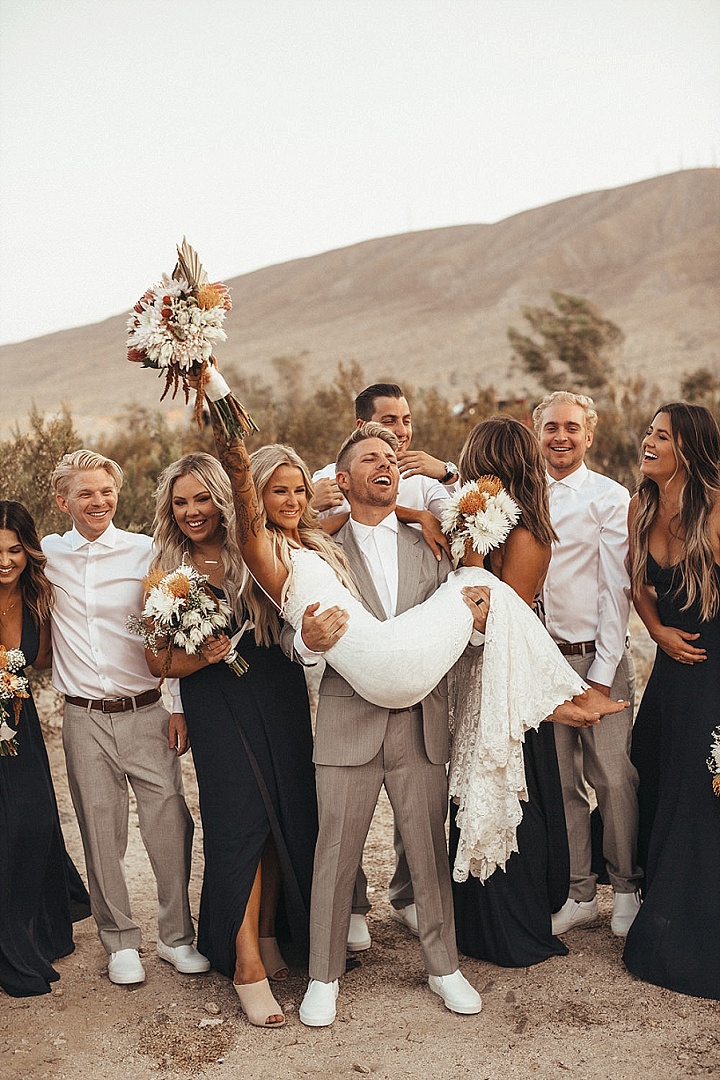 Supplier Shout Outs