As you know 3 weeks ago I exhibited at The Designer Vintage Bridal Show in Birmingham. While I was there I met some lovely suppliers and made some great friends. I will be telling you all about some of the suppliers I met in future posts, but today I wanted to talk to you about 3 suppliers in particular and show you some amazing photos that the very beautiful and hugely talented Emma Case took while we were there.
The pictures form a  mini shoot that I did for a collaboration of suppliers………..when they asked me if I wanted to play model for them for half an hour……well you know me I jumped at the chance!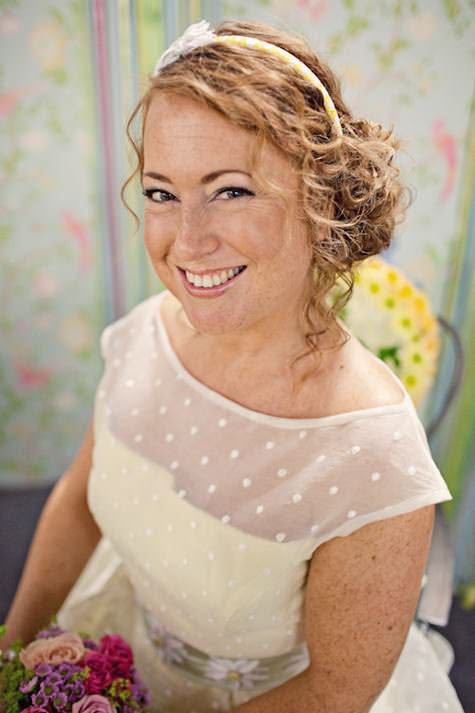 The companies involved are:
The Couture Company – Dress
Ava Styling – Styling, props and furniture
Boutique Bakery – Cakes and desserts
The Couture Company
The couture Company Specialise in custom-made bespoke bridalwear, designed and made with the  understanding that each bride is unique and an individual. They work with their clients to create the gown of thier dreams, with the aim  to make them look breath-taking stunning for their special day.
All their  gowns are  designed and created in the finest fabrics and use the most exquisite detailing and flattering techniques, they are all made in-house by their experienced team at the  Birmingham.
Designer Joanne has  nearly 20 years experience in this very specialist area, she and her team  consults with each bride on a one to one basis at the newly opened salon in Birmingham's  Custard Factory. Joanne and her team work with each  bride all the way through the creative process, from initial consultation and design through fittings to the finished gown.
Joanne says 'We want every bride to feel wonderful on her big day, so no matter what shape, dress size or height,whether you are a  size 0 or a size 30 , if you are 3ft 6 or 6ft 3 , we can custom make a gown just for you. We are very much about bespoke and working with brides one to one on their ideas and bringing out their themes and personalities. We love to come up with something unique and bespoke to them.'
Prices range from £800 – £2000
The dress that I am modeling is called Dorothy and it is in a silk embroidered polka dot organza, which is overlaid over lemon dupion (any colour can be added underneath), it's a tealength gown, has a slash neck and a keyhole back and lovely button detail at the back…its also finished off with a bespoke sash in apple green that's trimmed with a daisy trim! Price for it made to measure is about £1225
Ava Styling
Ava Event Styling was born out of a passion for perfection. From the big picture to the smallest finishing touch – we will design and source it all. Ava's combined experience in interior design, catering and hospitality, event management and floral art means that all aspects of your event are given expert consideration. This unique combination of in-house talent is the key to our success.
The name 'AVA' comes from the initials of the 3 creatives which head up the team, Amanda, Vickie and Amy. Individually we have years of experience in our own fields. Before Ava we
regularly found ourselves collaborating on weddings or being booked independently by brides who had seen the work of our individual companies Bonne Fete Hire, The Boutique Baking Company & Little 'a' Floristry and Design.
Our skills and services complement each other perfectly so the next logical step was to formally offer our integrated services as company in its own right. We've had a fabulous response from clients who appreciate so many important elements of their event are are being looked after by one team who all work closely together.
The thinking behind our stand at October's DVB was to showcase some current trends – Colour (!), ombre (flowers & cake), ribbons (panels, candles & napkin ring details) and 'outdoor in' weddings, using garden-type furniture, 'garden' wallpaper and outdoor urns. We thought we'd also turn it all on it's head by having flowers ON the table, cakes suspended in the air and topiary cones made of napkin rings and macarons and a 'puddle' of napkin rings on the floor! We were really pleased with the result as it certainly generated lots of conversation
and injected a riot of colour into an otherwise grey exhibition space.
Boutique Baking
The Boutique Baking Company was born from a basic desire to make people happy… After all who doesn't love cake? For us life's all about the cakery, bakery and tea party makery! It goes without saying that everything has to taste amazing so we only use the best ingredients.
Locally sourced free range eggs, organic butter, flour and chocolate are all standard throughout our baking. It all has to look great too, no surprise there, we've got 'Boutique' in our name haven't we? Mrs Bou is head baker & stylist and is the main person at the oven door and design room floor. She offers one to one consultations to ensure everything about your order is personal & bespoke just for you.
Our service is tailor-made in every way, which is pretty fitting really as Mrs Bou studied textiles at university before finally settling on baking as a career. Put simply we strive to combine good design with good food which is particularly evident in our most recent Dessert Tables service.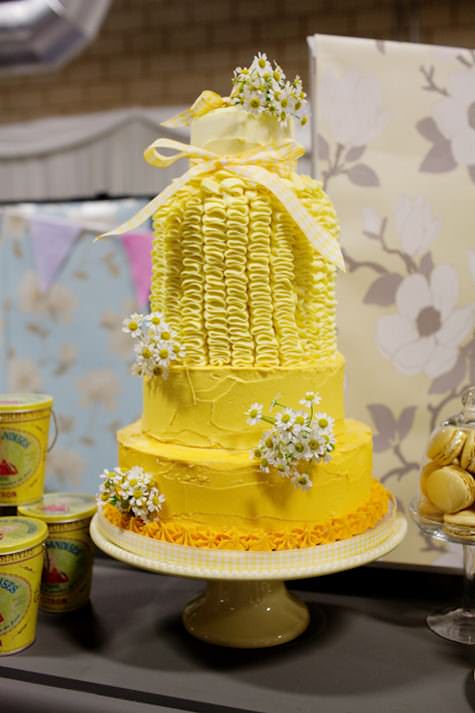 Our Dessert and Cake Tables allow us to present you and your guests with a selection of our hand made and artisan baked sweet treats on a beautifully styled and presented table. In addition to our classic cakes and bakes we also offer contemporary wedding cakes, cupcakes, cake pops and macarons. You can also book our tea party catering service where we will
 bring our delicious treats to your wedding or event along with our vintage china and prop collection.
I have to say I LOVE all these ladies, they are all great people, highly creative and incredibly professional. It was great to spend the weekend with them and an honour to model for them. I really can not recommend them all enough!
All Companies involved in the shoot:
The Couture Company
www.the-couture-company.co.uk
FACEBOOK
Ava Styling
www.avaeventstyling.co.uk
TWITTER
Boutique Baking
www.boutiquebaking.co.uk
FACEBOOK
TWITTER
Photography – Emma Case
Shoes – Rachel Simpson Shoes
Braclet – Magpie Vintage