Here on the blog, as well as showing you the best real weddings and filling your day with lots of gorgeous wedding pretty and inspiration, we are also interested in giving you good solid wedding planning advice.
Wedding Panning is fun, but it can also be hard and stressful if you don't go into it with all the facts. I know this first hand from planning my own wedding, to my time as a wedding planner. So before you go headfirst into planning your dream day, stop, take stock and read these 12 steps to wedding planning, courtesy of our resident wedding planning experts Carmela Weddings. I promise you, with this advice you can't go wrong!
I'll pass you over to Sam from Carmela Weddings
Congratulations!! Your cheeks are aching from the perma-smile plastered on your face and you have "selfie wrist" from never ending ring shots.
So what next? What seemed like the most perfect thing in the world is now starting to develop a slightly stressy edge to it as the practicalities start to assemble in a less than orderly line in your head!
Don't panic! Check out these 6 points for starters:
Set a date
There are no rules here timewise, but the average engagement in the UK is 14.5 months. Just remember people live busy lives, and for a few golden years wedding invites are going to be plopping onto your doormat thick and fast so give all those lucky people as much time as possible. Also, good venues get booked soooooo far in advance do if you want a summer wedding, you better get cracking!
Basics
Sit down, take a breath, grab a drink and just have a chat about what you both want from the wedding. No major details at this point but just get a general feeling. Who is taking the lead in the planning? It used to be a given that the bride would be in the hotseat, but thankfully grooms are far more involved now. Whatever feels right for you.
Pick a vision
Yeah, yeah, yeah – Game of Thrones theme – no thank you! That's not what this means. Think scale – 500 people or close friends? Castle or pub? Black tie or casual? You get the picture.
Budget
There are a lot of couples who have never discussed money in any way, so may not be fun, but it needs doing. Where is the money coming from? Bank of mum and dad? Savings? Be sensible here, as, yes it is the biggest day of your lives, but it is not worth bankrupting yourselves for!
Spread the word
You may not want to admit it but telling people you're engaged is so exciting and you're going to be bursting to get those social media posts up there, but… please, please, please make sure you tell everyone close to you first. The last thing you want is some of your nearest and dearest finding out via a second hand FB share!
Location location location
You don't need to choose this immediately, but an idea of the basics would be helpful, especially when budget setting. At least have a chat about the "where". Local or abroad at least. Do some sniffing and check out costs and availability. (See number 1 re summer weddings)!
photo by Jonny MP – full wedding here
Right that's the first bit done. Give yourselves a pat on the back, but don't put your feet up for too long because there is more to be done!!
Save the dates
Get these out to anyone other than families and extremely close friends.
Churchie stuff
If you have your heart set on the traditional church do you need to get the relevant vicar or priest sorted. If you're not a regular church go-er then it's more tricky, so you may need to "discover" your pious self for few months.
Invites
You may think everyone in your "inner circle" is your BF for life but so much can change in a year, and there's pretty good chance that your choices will look very different nearer the big day, and a save the date is a lot easier to rescind than an invitation.
Bespoke Items
No one wants a cookie cutter wedding, so getting creative with ideas for one off items is a definite yes for most couples. However, these things do take time so speak with the creative types you have in mind and get the ball rolling.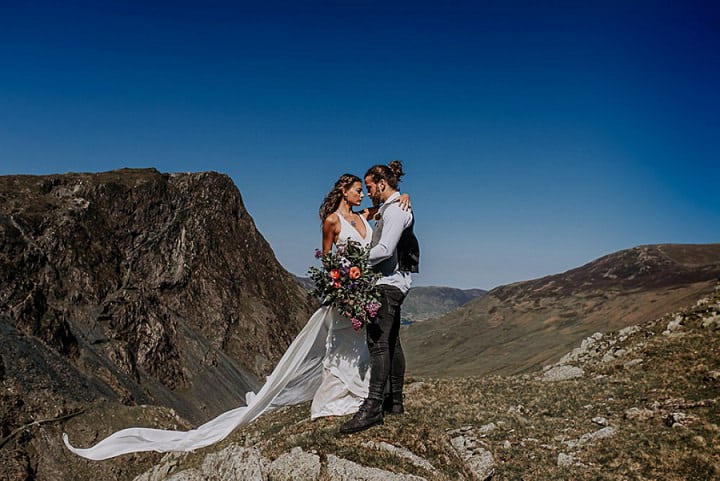 Sorting the squad
Asking people to be bridesmaids and groomsmen needs to be put on the backburner. Yes, we know it's fun but just picking your guests will be hard enough, let alone roles with this much kudos and responsibility. You can't un-ask someone, so you need to be absolutely one hundred percent sure.
Choose a wedding planner
On average it takes 250 hours to plan a wedding! If you would rather not put in those hours beforehand, and then have the responsibility of making sure everything goes 100% to plan on the biggest day of your life then taking on a (reputable, reliable and experienced) wedding planner could be the way forward. You can sit back and enjoy the fun bits, being creative and designing the wedding of your dreams, and then enjoying the day itself without the stress.
So – now get to it! You're going to have so much fun!!
TO FIND OUT MORE ABOUT CARMELA WEDDINGS
www.carmelaweddings.co.uk / FACEBOOK / @carmelaweddings / PINTEREST / I:carmelaweddings
Lisa and Sam create contemporary stylish weddings for modern, fashion-forward couples in the UK and Malta. They love an urban wedding and know how to put on a fabulous party! They've also been married for two years and love travelling.