If you hadn't noticed summer is over! Yep sorry to break it to you, but it's blooming cold out there! With the change in seasons comes a whole new challenge when it comes to wedding planning. Planning a winter wedding can bring many issues that you wouldn't need to think about with a summer wedding. Light, weather, clothing, back up plans! However fear not! as today we have our in house expert wedding planner, Carmela weddings to hand to bring you all the advice you need to help plan your winter wedding and make sure you have all the info you need.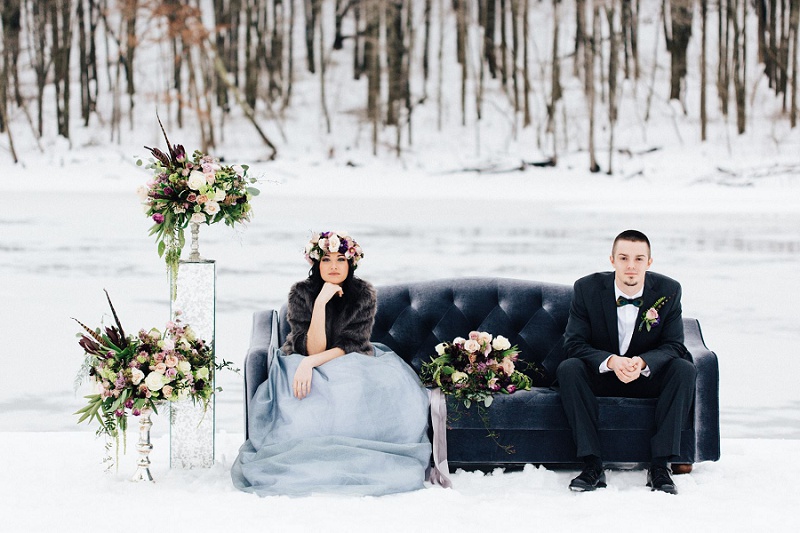 I'll pass you over to Lisa from Carmela Weddings to give you her expert advice
Winter weddings are undeniably magical. But while this enchanting season may offer the perfect setting for your special day, there are certainly a number of things to consider before you jump into wedding planning. Which is why today, we've created the ultimate 10-step guide for planning a Winter wedding. From favours to flowers, transport to timings, we've got everything you need to know about pulling off an unforgettable wedding in the Winter.
Give enough notice
It is important to consider your wedding guests at this time of year. People will have many commitments throughout Winter and it can also be an expensive season. We would recommend sending out your save-the-date cards and invitations as early as possible to avoid guests getting busy schedules. They will appreciate the advanced warning and it means you're much more likely to have all of your loved ones at your big day.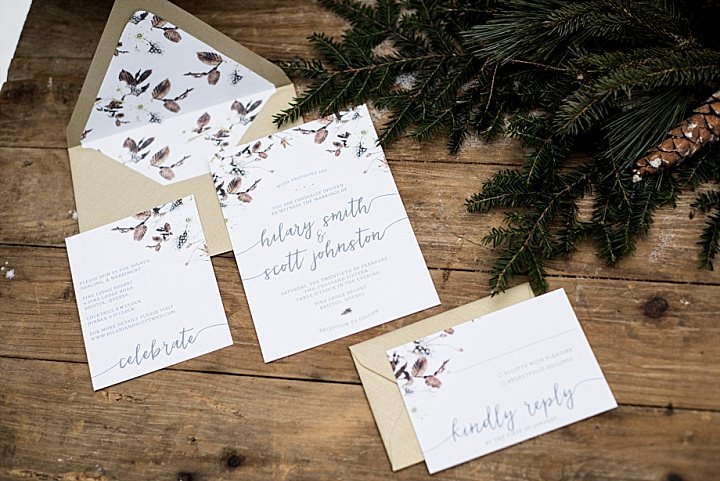 The venue
Think carefully about what type of venue you would like to host your wedding day. While you may be swooning over the thought of an outdoor tipi wedding, is it the right venue for the Winter months? If you do have your heart set on an outdoor venue, make sure you speak to the wedding coordinators about plans they have in place for the season ahead. We also suggest booking your venue as far in advance as you can, particularly if you're dreaming of a Christmas celebration. Many venues will get fully booked around this time of year. Plus, it means you can start sending out those save-the-date cards!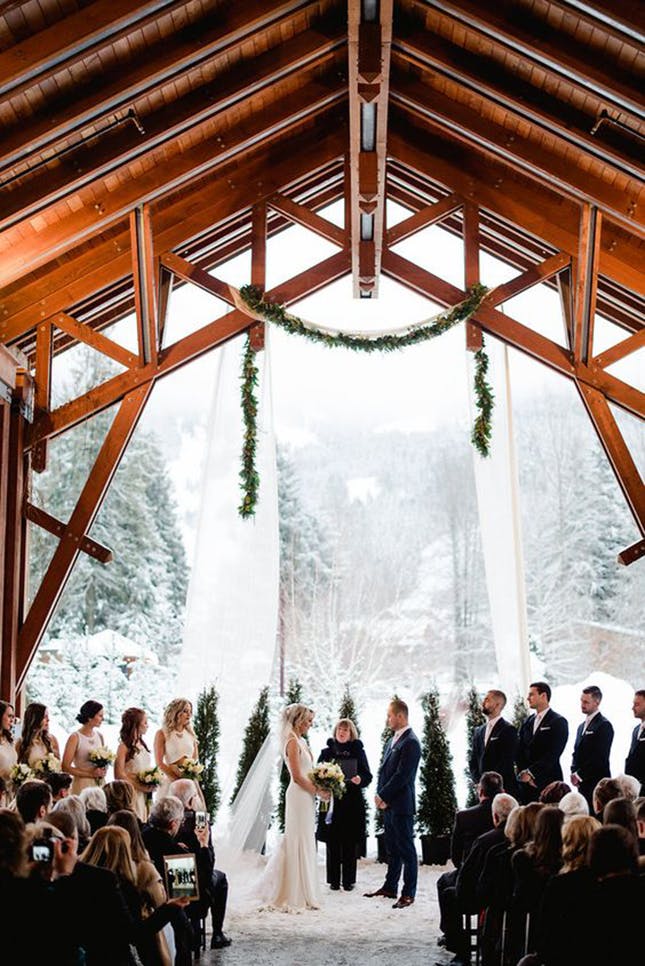 The weather (Plan B)
Don't forget about the importance of having a Plan B sorted for your Winter wedding – for many reasons! The weather is a huge consideration for any Winter wedding. Chances are, you're going to be on weather watch in the weeks leading up to your big day, so if you see any storms or snow blizzards on the way it may be worth letting your guests know. It means they can organise transport and leave early – especially if they are unfamiliar to the area or will be travelling a long distance.
Check the small print
We always recommend discussing the 'worst case scenario' with your wedding suppliers. Should there be a Winter storm in the run up or on the day itself and you have to cancel, make sure you know their policies, contracts and T&Cs. It may also be worth organising wedding insurance so you can plan your wedding day with your mind at ease.
Photography
There is something quite stunning about outdoor wedding photographs in the Winter – but you'll have to be quick! To get the perfect shots, you'll need to get your outdoor photographs done before 3pm as it gets dark much earlier, so make sure you discuss timings with your photographer.
Lighting
To avoid a dark and gloomy venue, be sure to use lots of different lighting throughout your wedding day. Get creative and use a mixture of candlesticks, pillar candles, chandeliers, fairy lights and Edison bulbs. It will help to create a warm and cosy glow, while making sure your venue looks welcoming as the night draws in.
Keep warm
One thing is guaranteed at any Winter wedding – it's going to be cold! So, you need to be absolutely sure that you, your bridal party and your guests all stay warm throughout. There is nothing worse than being cold at a wedding and it will stop everyone enjoying themselves. We recommend rocking a vintage leather jacket, faux fur bolero or a chic cape on your wedding day, and the same goes for your bridesmaids! Your groom and his groomsmen could don luxe velvet suits or woollen jackets for extra warmth and style. Warn your guests on your invitations to bring a coat or jacket along, and offer them shawls, rugs and blankets so they can stay cosy in the evening.
Beauty routine
It's time to talk Winter wedding beauty prep. From chapped lips to dry skin, we all know the colder months can wreak havoc! So, get to grips with an effective skincare routine a couple of months before the wedding and be sure to pack moisturiser and lip balm in your emergency wedding kit.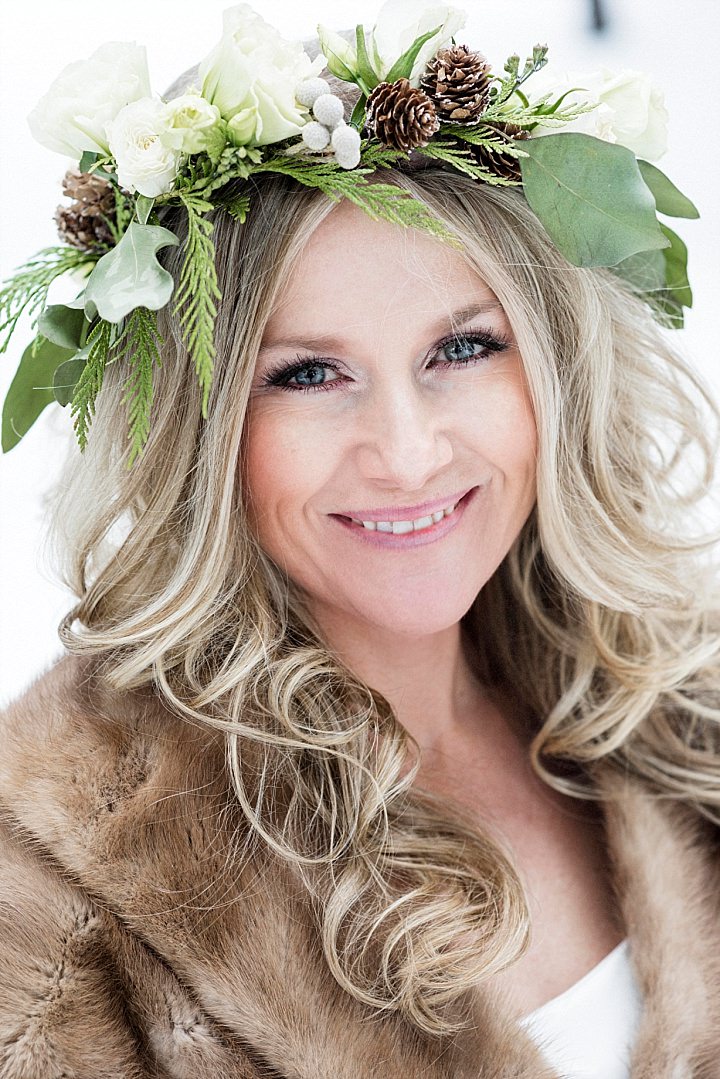 Flowers
While Winter weddings have many benefits, one of their disadvantages is the limited selection of flowers. You may be able to get the flowers you're dreaming of but they can be expensive and have low availability. Speak to your florist about your big day dreams and they'll be able to find alternative options for you. For instance, Eucalyptus and other greenery will be perfect for a rustic Winter celebration and florists can style it in so many gorgeous ways.
Favours
Your wedding favours can not only be a lovely treat for your guests, they can come in useful too! For instance, you could offer your guests some cosy gloves or scarves that they can wear on the day and long after. Alternatively, beautifully scented seasonal candles are a wonderful option for your wedding favours – they're perfect for Winter and the fragrance will remind your guests of your big day. Truly unforgettable!
Now you know everything there is to consider about Winter weddings, you will be ready to dive head first into planning!
TO FIND OUT MORE ABOUT CARMELA WEDDINGS
www.carmelaweddings.co.uk / FACEBOOK / @carmelaweddings / PINTEREST / I:carmelaweddings
Lisa and Sam create contemporary stylish weddings for modern, fashion-forward couples in the UK and Malta. They love an urban wedding and know how to put on a fabulous party! They've also been married for two years and love travelling.