Here at Boho we LOVE sequins! I mean really love them! Anything glittery, sparkly or shiny we are there! and what's better than just normal sequins? Rose gold sequins! Today our good friends Revelry bring us just that, rose gold sequins and lots of them in a variety of stunning designs. Revelry are no strangers to the blog, we love their gorgeous bridesmaids dresses and separates, so when they sent me these gorgeous new additions to their already jaw dropping collection, I knew I had to share them with you! Perfect for the holiday season and perfect for any Boho bride and her bride tribe.
With the holidays (not to mention #engagementseason) officially in full swing and parties around every corner, we're spending every moment we can soaking up the festive spirit! Whether it's dreaming over Christmas weddings, staring at our new engagement rings, or planning our NYE outfits, visions of sequins, sparkles, and all-things fabulous keep dancing in our heads!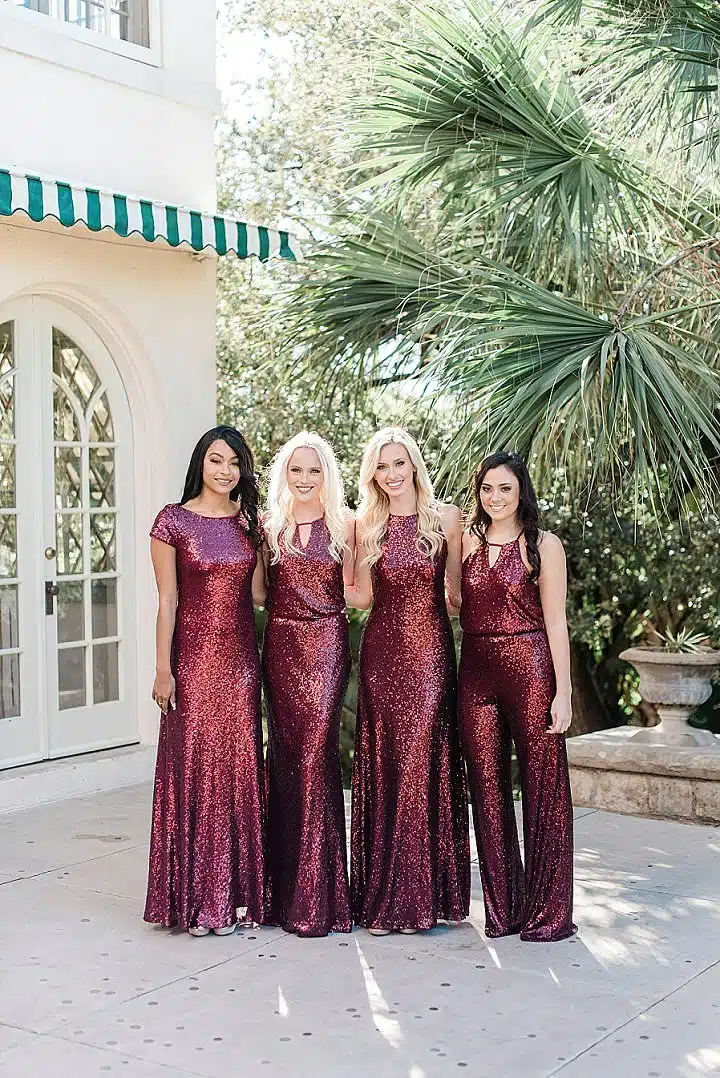 As more and more couples post their "I said yes" selfies, plan their weddings, and start to visualize their glittering happily ever afters, we're here to help them pull off their perfect days — with the assistance of one of our favorite e-commerce boutiques, Revelry, of course! This female-founded company knows that the brightest looks for your wedding starts with a combination of beautiful boho styles, sparkling sequins, and unique styles that will compliment every bridesbabe's look. Plus, with the holiday season right around the corner, this non-traditional boutique has released five new styles for brides and babes who dream of making their days their own!
Known for their swoon-worthy separates, Revelry has tons of top and skirt options that are filled with major rewear value. In addition to their ever-famous Skylar tulle skirt and sequin crops, they've added two new off-the-shoulder chiffon tops to their ever-growing line. Whether you go with the v-necked Elena or the high necked Peyton, both soft styles are complete with flutter sleeves and a trendy cuts that can be paired with virtually any bottoms (plus, can easily be worn again and again after the big event). Consider pairing them with another new style from Revelry and a first for the company: The Jackie sequin pants. Complimentary to their other stunning sequin styles, these comfortable pants are perfect for unique maids who need extra flexibility for dancing. Whether you pair them with a sequin top for a jumpsuit look or a chiffon top for something more contemporary, there's no wrong way to rock them!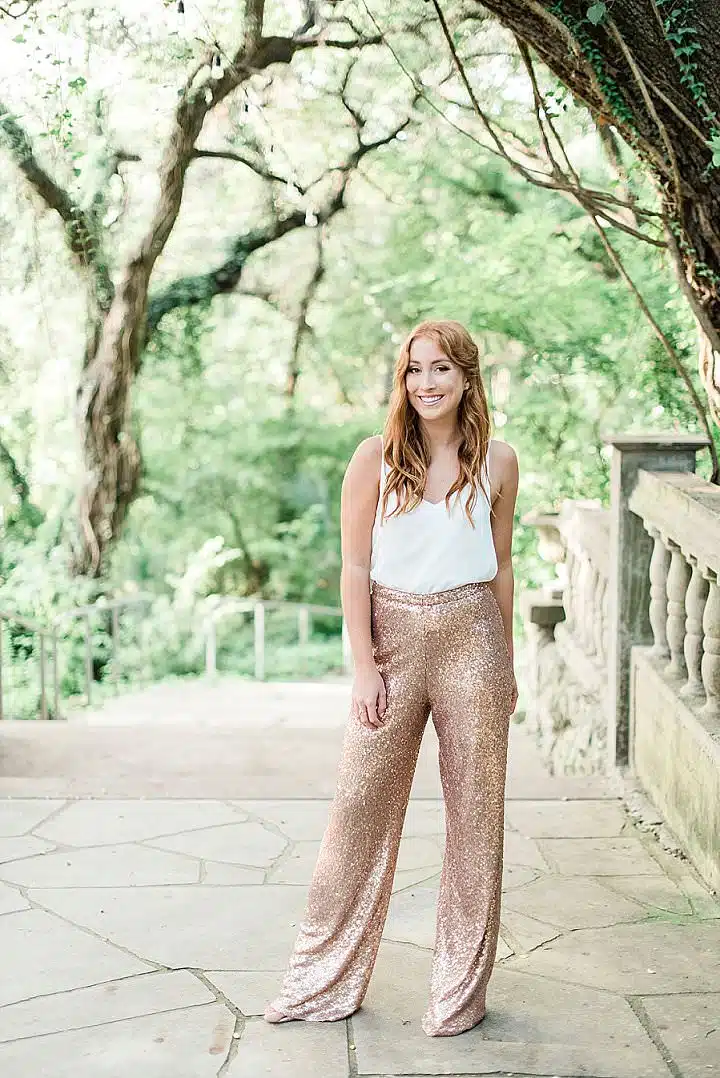 Still, if having a full gown is more your taste, Revelry has stunning new styles for the most glamorous of babes. This season they've added two new sequin gowns to their already vast assortment of stunning sequin numbers. The Astir, with its high neck, racer back, and A-line silhouette and the Blakley, with its sweetheart neck, off the shoulder sleeves, and flattering fit are the perfect additions to a party looking to go full glam for the occasion. With all of the sparkling gowns made from high quality densely sequined fabric and semi-stretch lining, they're perfect for feeling comfortable and dancing the night away in style.
So who are Revelry? Here's a bit more infomation 
The strictly online dress retailer is headquartered in Austin, Texas and specialized in made-to-order garments that are oh-so-Instagramable! It's not just their sensational styles that have made us fall head-over-heels, however. Revelry has a "try before you buy" option to ensure you find the perfect style and fit for the big day. Their Sample Box system allows you to select the styles and sizes of your choice to try on in the comfort of your home! Say "so long" to small fitting rooms and on-the-spot decisions!
Plus, with four different fabrics, 100+ colors, and styles that will fit everyone's event, Revelry is always the right choice. In addition to their wide variety, the ever-evolving line offers sizes 0-32 as well as both tall and petite length options, and never charges for extended sizes. Because when it comes to the business of making you feel as beautiful as you truly are, both inside and out, Revelry's sparkling styles are always the most spectacular choice!
FOR MORE INFORMATION ABOUT REVELRY GO TO:
wedding.shoprevelry.com / FACEBOOK / PINTEREST / T: @ShopRevelry / I: @shoprevelry