Sometimes, when deciding to go intimate, especially with a wedding ceremony, you might be tempted to keep everything simple. However, your intimate wedding can boast bold and beautiful decor while maintaining simplicity.
Starting with a stunning invitation will set out the mood for your guests with a highlight of the big day. There are companies like rileygrey.com that can help create your dreamy stationery, giving insights for your big but intimate day.
Decorating a small venue comes with its challenges, as you don't want to overdo it; at the same time, you don't want it to be below standard. This article will look at several ways to create an ambiance effortlessly.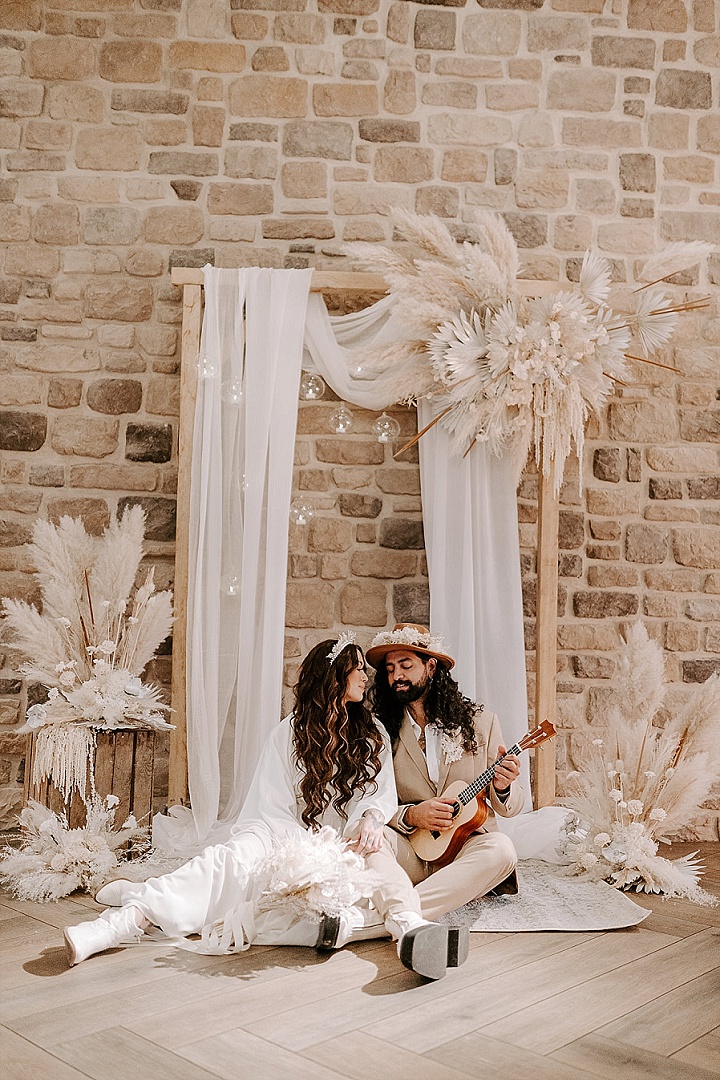 Elegant Decor Styles
There are multiple things to consider when decorating a small venue, such as linens, centrepieces, flowers, and so much more. Adding unique elements can turn your wedding into something amazing by just using simple decoration ideas.
The aim is to focus on making something your own; don't recreate what you've seen somewhere. Draw inspiration from things you love, like your favorite places you've traveled as a couple, or even your living room colors. A trendy, dramatic entrance with neon lighting and a floral tablescape for the bride and groom's sitting area are some ideas for making a space personalized for your love. Here are a few ways you can add elegance to an intimate wedding reception.
Use Marquee Lights, Chandeliers, and Lanterns
Instead of using standard balloons, you can opt for paper lanterns. They are a beautiful way to make your design more elegant, and they can go anywhere. Lanterns will make your venue pop. Depending on your colour scheme, you can go with white ones or vibrant colours.
Optionally, if you love neutral colours, consider earthy, woven, boho chandeliers instead. The neutral colour will pop, especially when combined with white decor and other natural elements.
To add more style, you can also add marquee lights and use them to spell a simple word such as love and have it hung at the front in the bride and groom sitting area.
2. Consider Using a Floral Backdrop
Depending on your budget, your floral backdrop could be printed or use real flowers. Using a real flower background for the bridal seating area will add class and elegance while showcasing the bride. Additionally, you could add a floral backdrop at the entrance for your guests to take some pictures.
A backdrop is excellent as it can be combined with other forms of decor. It won't interfere with the draping, and it can be easily incorporated into your colour scheme. Simply use your favourite colours for the flowers and match the arrangements.
3. Use a Bright Colour
People are reluctant to combine colours such as red and yellow into their decorations as they think they will steal the elegance. Using a simple touch, such as yellow or red roses, maintains the elegance in a setup. You can also add bright colours by using small elements, such as napkins, table runners, or a ribbon tied on a chair.
4. Use a Tent
If you'll be having an outdoor wedding, but you aren't sure of the weather conditions, use a tent. Today, tents maintain the ambiance in a variety of settings. Tents can be well decorated with chandeliers, lanterns, or even balloons. Adding drapery to a tent also maintains elegance and layers. Using a tent is an excellent way to turn your outdoor venue into an indoor one.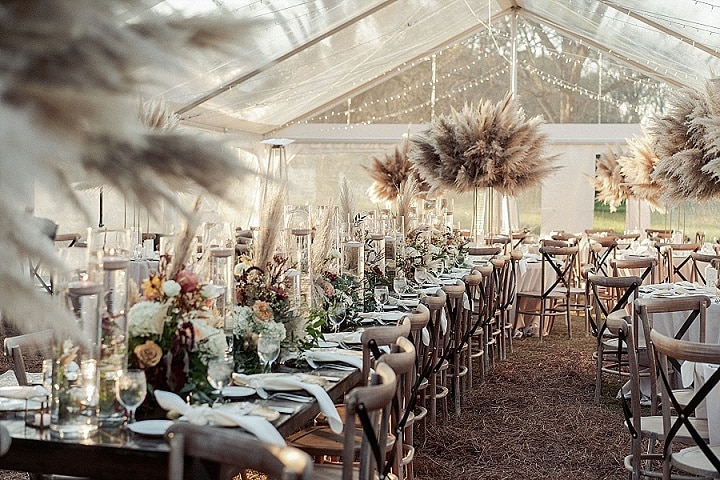 photo by  Lit Wed – full wedding here 
5. Go for a Historic Venue
Using a historic venue that already has some of the elements you need in your wedding decor is a great way to maintain the ambiance. Using a simple venue, such as the Bell Tower in Nashville, Tennessee, will easily allow you to incorporate your style. Another added advantage of using a historic venue is that they are well maintained and host decor as is. If your wedding venue is already beautiful, all you have to do is ensure your decor complements the space.
this is a collaborative post