Happy Wednesday everyone, how are you at this midpoint of the week? I have an awesome wedding for you today, a rock n roll extravaganza! Kirsty and Ben really have put their own take on their wedding day. Kirsty looks amazing with her pink hair and those gold shoes!! Oh my I LOVE them. As for the couple's outfits, they both look amazing, so stylish and so unique! They actually got married on my wedding anniversary, and their outdoor ceremony is just lovely, thank goodness for the amazing British summer we had this year! The day has been captured by their good friend Sally Rose
It was the most amazing experience we've ever had. Lots of fun and laughter and good memories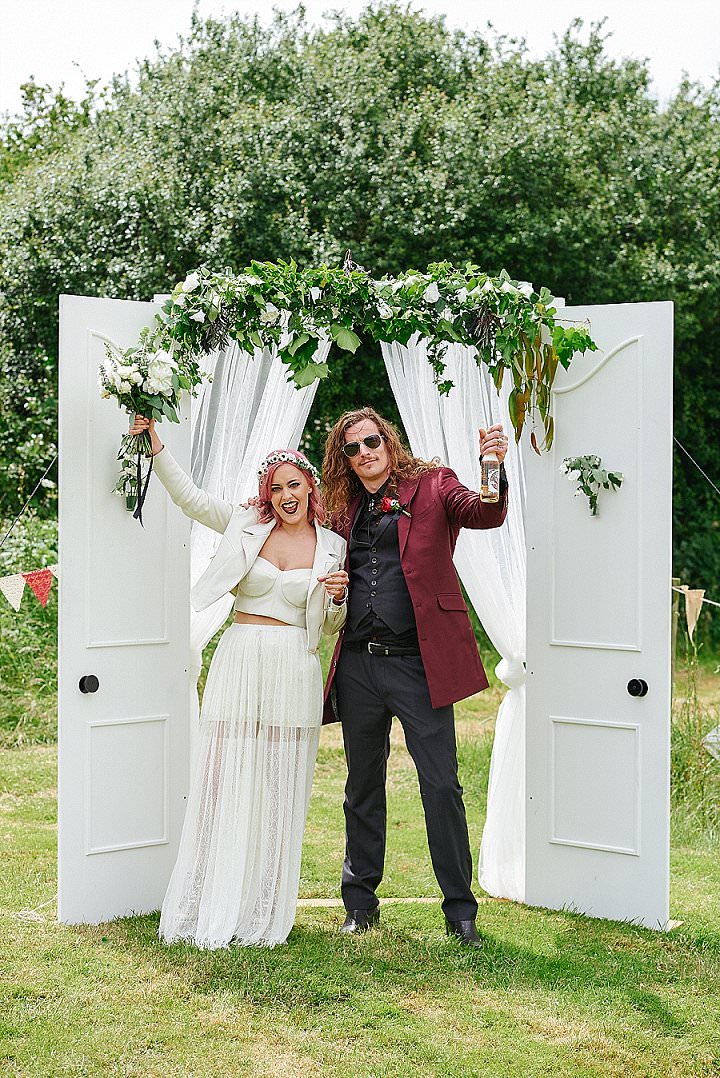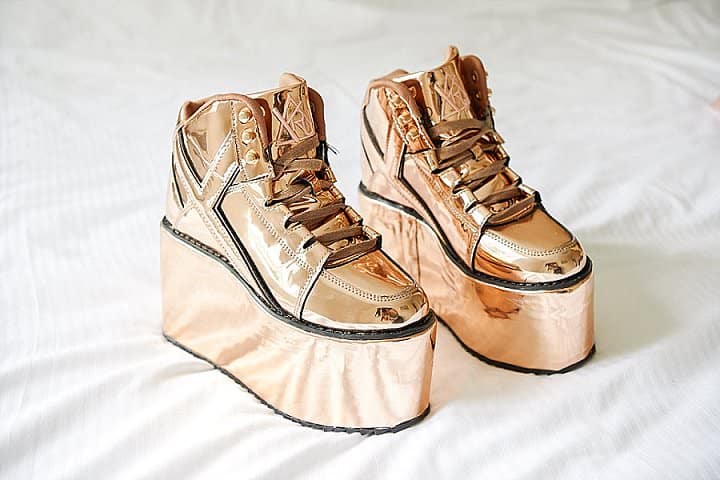 Kirsty and Ben were married on 16th June 2018 at Pheasantry Brewery in Newark, Nottinghamshire. 'We chose the venue as Nice people, location was private and had a field to rent so we could have a festival vibe and nice food. We had 150 to 200 guests, it took us 3 years to plan I think. Had a long engagement then about a year to plan it.'
How they met 
We met through work ended up hooking up after a while of going out to the same places, it just happened. Been together 10 years now.
The proposal
Went to a really nice hotel in London and went to see fleet wood Mac. Another really great experience full of good memories
How did you allocate your budget?
We didn't really allocate a budget we had some money saved and went from there.
Where did you splurge and where did you save?
We did spend where we didn't have to, the cake for instance was all cheese and didn't get eaten because it was so big. We saved on booze because our family are in the business on drinks food at the venues prices which we thought was reasonable. The tents were a massive spend but it was worth it. Wasted money on our original venue as well.
How did you choose your photographer?
Our amazing photographer was a friend and we love her work.
The dress
The original dress was another waste of money because it didn't turn out at all right, but luckily we were saved at the last minute buy the guys at One Bc in sneinton market. Who made an incredible 3 piece wedding outfit for Kirsty.
The suit and bridesmaids
Bridesmaids where found online and grooms suit was Taylor made.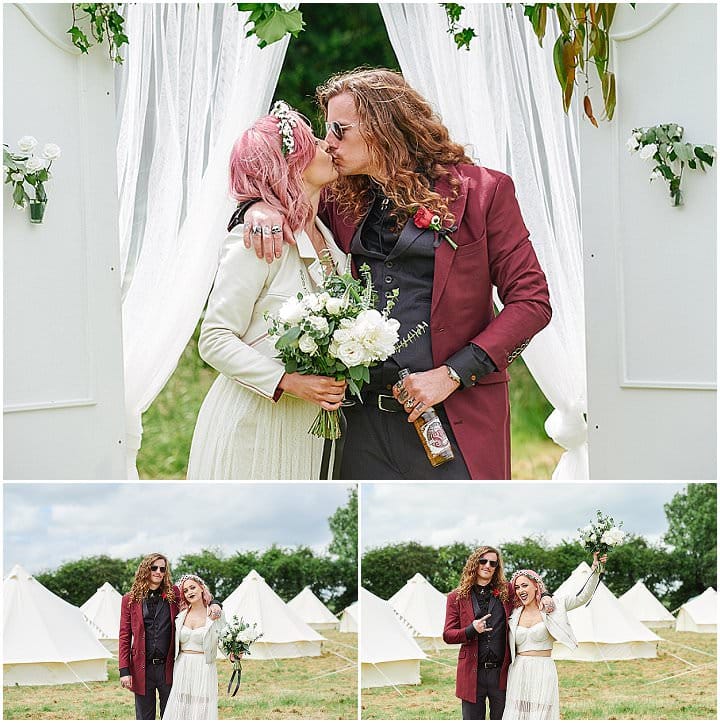 Theme or colour scheme
Had a vague theme in mind and it all just came together at the end. The bridesmaids dresses weren't intended to go with the grooms jacket – that just happened.
Flowers
The flowers were green and white peonies and black and white daises.
Decoration 
The general feel and decoration was a festival feel. We had rock and roll decorations in the dinning room – mostly black and white decorations & empty spirit bottles on the tables too. We gave everyone scratch cards as our wedding favours.
Food
Traditional food – We had steak and ale pie, but there was something for everyone, out door pizza oven at night.
Wedding cake
We had a cake made of cheese
Entertainment
Had a friend singing and djs at night. Lots of booze and lots of good times. It was nice weather and the place being so nice outside helped keep the festival vibe.
Special moments
The special moment was obviously saying I do. But all of the amazing memories we have are all special moments. There was the wedding van breaking down which was a classic start for our wedding.
Biggest surprise
The biggest surprise was seeing how emotional some people were – it made us feel really good.
Supplier Shout Outs 
For more information on Sally's work go to 
www.weddingsbysallyrose.com / FACEBOOK /  INSTAGRAM / PINTEREST
Sally Rose (Rose images) is based in London but travels all over. I love to shoot in a documentary style, focusing on candid and natural moments. My style is colourful and relaxed.