It's no secret that here at Boho we LOVE sequins. The more glitter and shine the better as far as I'm concerned! So today I am delighted to bring you the brand new collection of stunning sequin bridesmaids dresses from our good friends Revelry. Revelry are no stranger to the blog, I have featured their gorgeous gowns many a time and they have proven to be firm favourites with everyone. They have now added a gorgeous collection of sequin cocktail bridesmaids dresses to go alongside their floor length gowns and chiffon cocktail dresses. These sequin numbers are perfect for the modern bridesmaids, looking for something a bit more fun. I just know you are going to love them as much as I do.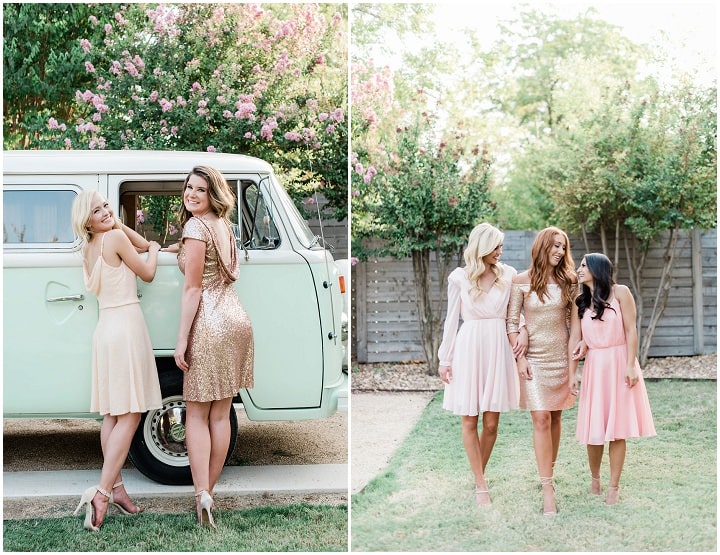 When it comes to finding the perfect bridesmaid dresses for your perfect day, there's a lot that goes into it. You want fits that accentuate your girls' figures, colors that blend seamlessly into your scheme, soft fabrics, high quality, great prices, and most importantly, looks that both you and your bridesbabes will love, long after the night is over.
That's why we've fallen head-over-heels for Revelry, the e-commerce boutique that's revolutionizing the wedding industry. This female-founded company is dedicated to not only creating and selling gorgeous gowns straight to brides and bridesmaids for a fraction of the cost, but they want to bring the "fun" back into wedding planning! It's no secret that we were already obsessed with the company and its Instagram-worthy gowns. Thanks to Revelry's huge assortment of made-to-order dresses and separates that come in four different luscious fabrics and over 100+ colors, there's truly something for every event, everybody, and every body type!
But one of our very favorite aspects of Revelry is its all-inclusive options. Not only do they offer sizes 0-32, but they offer four different length options as well: cocktail, petite maxi, regular maxi, and tall maxi. The best part? They never charge for extended sizes, because they want everyone to feel completely taken care of, down to the last stitch.
But today, we want to highlight the boutique's cute and flirty styles that are perfect for any event and designed with total rewear value in mind. Sure, most of us our trading our perpetually-tanned summer skin for pumpkin-flavored everything, we can't help but droll over Revelry's cocktail styles one last time this season!
Like all of Revelry's b-e-a-utiful bridesmaid options, these cocktail dresses and separates come in sizes 0-32 and 100+ colors. Whether you're going for a semi-formal wedding, casual event, or just want to rock a short style, these cocktail dresses and separates are sure to keep your girls smiling all night long. The best part is? They don't even have to shorten it to wear it again (hehe!). Plus, because every dress is made-to-order, Revelry never runs out of stock! You'll get the same great quality and style in a shorter turnaround than traditional bridal boutiques. Now that's a true win for any boho bride or bridesbabe!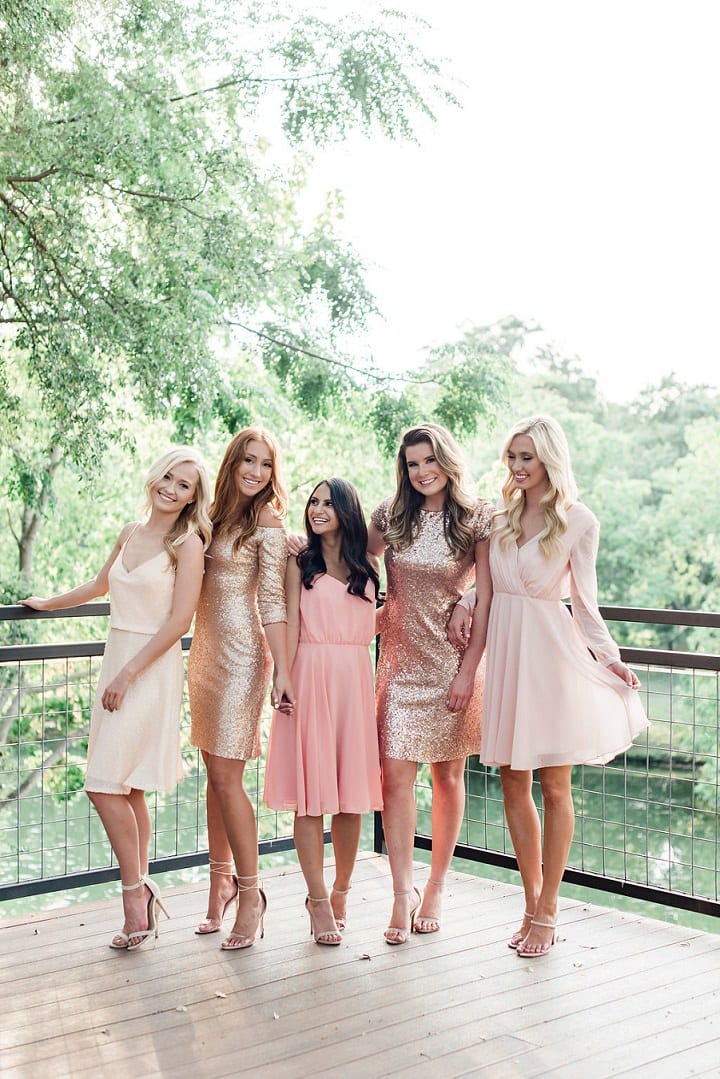 SUPPLIER SHOUT OUTS
FOR MORE INFORMATION ABOUT REVELRY GO TO:
wedding.shoprevelry.com / FACEBOOK / PINTEREST / T: @ShopRevelry / I: @shoprevelry