Happy holidays everyone! We are now officially in that no mans land of time, when you are stuffed with food, hopefully off work and if you're anything like me pretty confused with what day it is! So today I thought I would offer you some winter wedding inspiration and advice to help you get your head back into wedding mode! Maybe you are newly engaged and wondering what time of year to get married. Maybe you have been engaged for a while and thinking about holding a winter wedding in 2018 or maybe you just have no idea what sort of wedding you want. Let todays wedding advice from Ema Globyte give you some inspiration and wedding planning guidance.
7 Reasons to Hold a Winter Wedding
If someone asked you when the best time of the year to get married is, you probably wouldn't say winter. It's cold, it's windy and, worst of all, it's icy – no one wants to see the bride slip and trip before she has time to say 'I do'!
Yes, it can be – but it can also be magical. Fluttering snowflakes, fairy lights, crackling of fire and your guests sipping gingerbread martinis – with some creativity, winter weddings can be turned into your own magical winter wonderland.
Here are 7 very good reasons to hold a winter wedding. Move over, summer – it's time for a truly white wedding…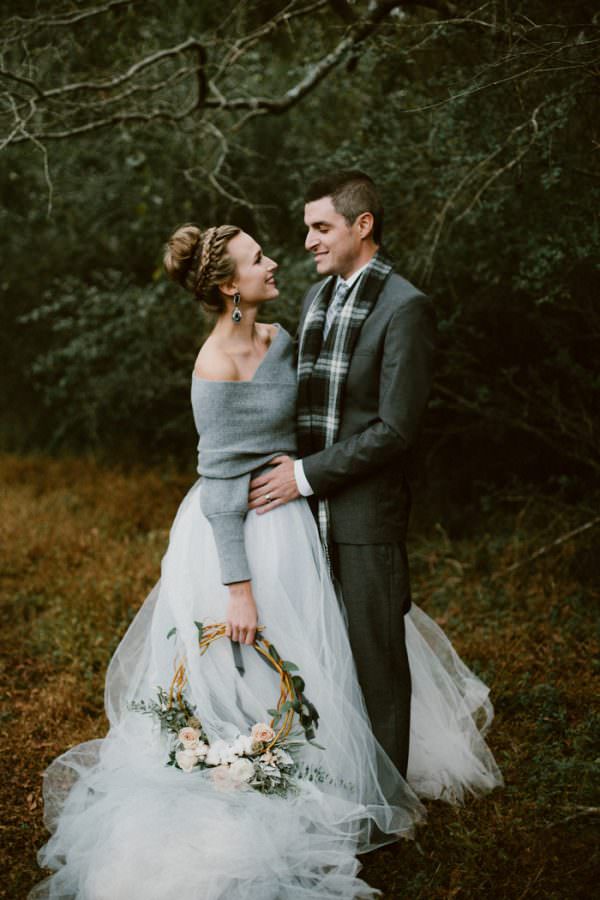 Winter scenery creates stunning photos
"Those brave enough to withstand the cold are in for a lovely surprise", says Jimmy from Pixelicious.
"Pictures in the falling snow are highly photogenic, not to mention rare."
As long as the newlyweds take the necessary precautions, such as adequate clothing and not spending too much time outside, a session in the falling snow will look like a fragment from a fairy-tale.
"Just be mindful of the earlier sunset which limits the amount of sunlight you get. Although an experienced photographer will plan the day accordingly, in addition to supplying lighting in darker environments."
Do think about the venue carefully, as some of the venues are better for winter weddings than others.
 "Some venues are made for winter weddings," Jimmy says. "Especially those that are out of town with picturesque backdrops."
When viewing a venue, don't be afraid to ask if you can see pictures of it during the winter months to be sure you're picking the perfect place for your special day.
You will save money 
With the average wedding costing a fortune these days, one of the best ways to save on the cost without having to give up your dream wedding, is getting married off season.
Generally, the wedding season begins in late spring and continues until early autumn. This means that in winter, you will spend less on venues and vendors, as supply and demand dictate the pricing.
Wedding photographer Jimmy Chan from Pixelicious, a photography studio based in Montreal, says that due to lower demand, couples will be able to save when tying the knot in the winter months.
"Winter weddings offer the chance to negotiate due to lower demand, especially when it's during the week. This is a great alternative for cost-conscious couples."
Greater availability of venues and vendors 
During the peak season, your wedding competes with hundreds of others. The venues are all fully booked, the photographers barely have time to breathe and the catering companies work overtime to serve canapés to hungry wedding guests.
However, the situation is very different off-season, when there are a lot fewer weddings. Less demand means a higher chance that you'll be able to hire a venue that you have always dreamed of – and most likely at a lower cost.
Remember that the venues are trying to fill their calendars with bookings too, so you're helping them as much as they are helping you.
Your wedding will stand out from others
Each wedding is a unique celebration of two people in love. But with the majority of weddings taking place between late spring and early autumn, and June being the most popular month to get married), it's refreshing to see a wedding that dares to step out of the norm.
While it's likely that your guests will have attended a number of weddings during the summer, it's highly probable that your wedding will be the only one they have been invited to be part of in the winter season – making it extra special.
Wedding invitations can be more daring
Christina Adamidou, founder of 'Your Big Day' wedding stationery studio, says winter wedding invitations can be quirkier, and are more likely to stand out from others.
"The neutrality of winter months means any colour you choose is sure to pop! Whether you use deep reds, purples, blacks, or pale pastels, silver or creams, they all compliment the neutral months of the cold season."
These daring colours can create unique and memorable wedding invitation styles – and couples shouldn't be afraid to experiment with them.
"Winter provides the perfect opportunity for couples to experiment with bolder colours and seasonal foliage, such as holly, evergreen, and berries. It's the best time of the year to leave an impression on their guests through unexpected stationery that sets the tone for a different kind of affair after all the spring and summer weddings their guests have attended over the year."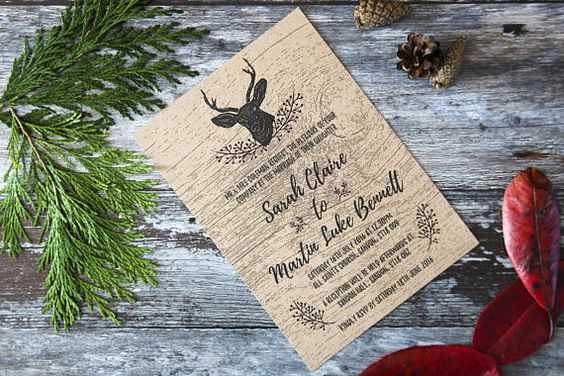 Delicious winter menu choices (or guilt-free comfort food)
Holding a wedding in the chilly winter season allows for an opportunity for super tasty, warming food (think spiced pumpkin soup shots and hearty mac and cheese bites). There are countless options for both savoury and sweet menus to keep your guests warm.
Here's a wonderful idea – why not serve hot chocolate and toppings, or have your very own warm cookie bar? They say the best way to make sure people remember your wedding is to feed them cookies…
You'll appreciate your honeymoon so much more 
Finally, there isn't a better time of the year to escape to an island with a sandy beach and turquoise waters than in the midst of crisp winter. Having your winter wonderland wedding in the winter will make you appreciate the warmth on your honeymoon so much more!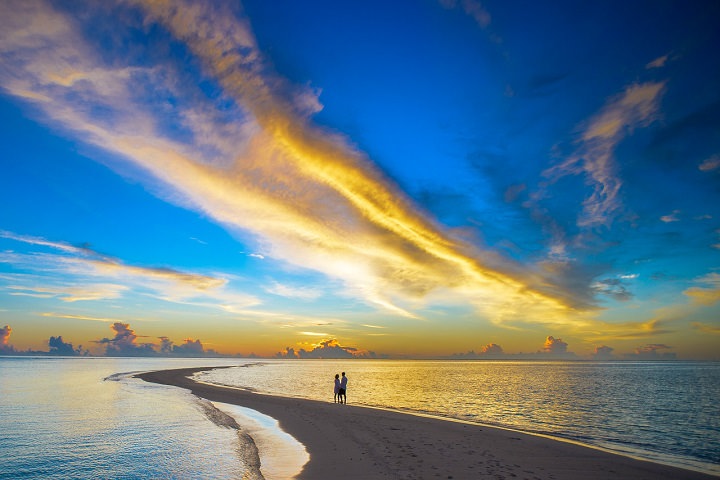 For more information on Ema's writing go to
[email protected] / www.borrowedroads.com / INSTAGRAM