We are taking you off for some much-needed sunshine today, as we head over to Illinois for the gorgeous wedding of Sophie and Dylan who were married on Sophie's Grandparents' farm on the 15th July 2016. The whole wedding is super special and filed with an abundance of love. A rustic country feel with a wonderful backdrop, and some amazing golden light as Dylan and Sophie chose to hold an evening wedding which resulted in a chilled out outdoor ceremony and a fun-filled barn reception, lots of pretty flowers and a HUGE selection of cake! A truly stunning day that has been captured perfectly by Meredith Washburn Photography.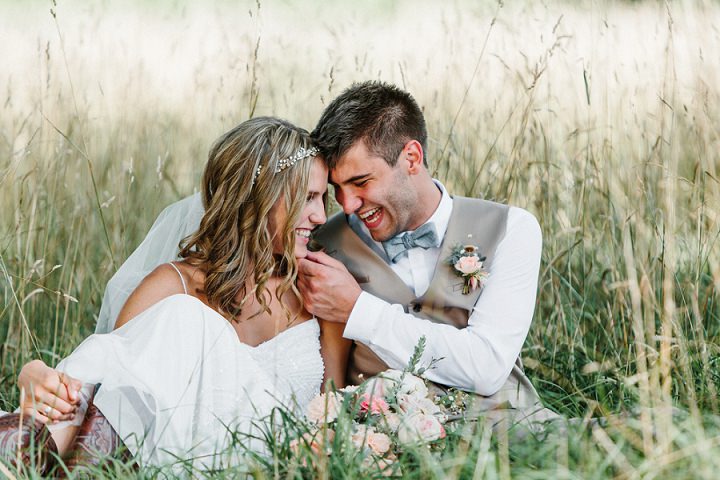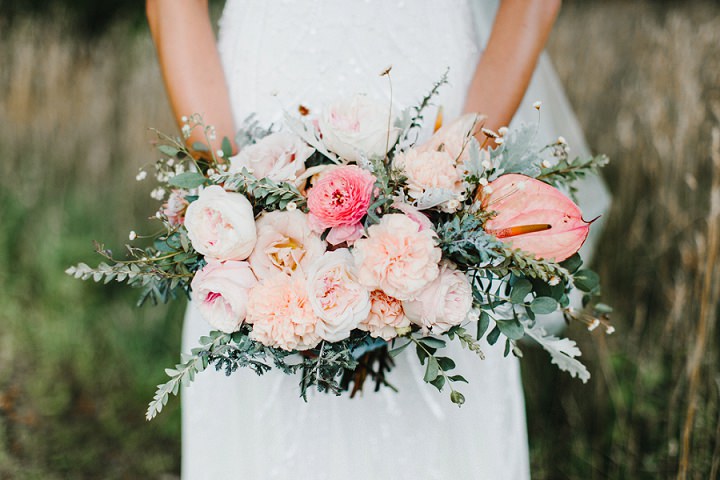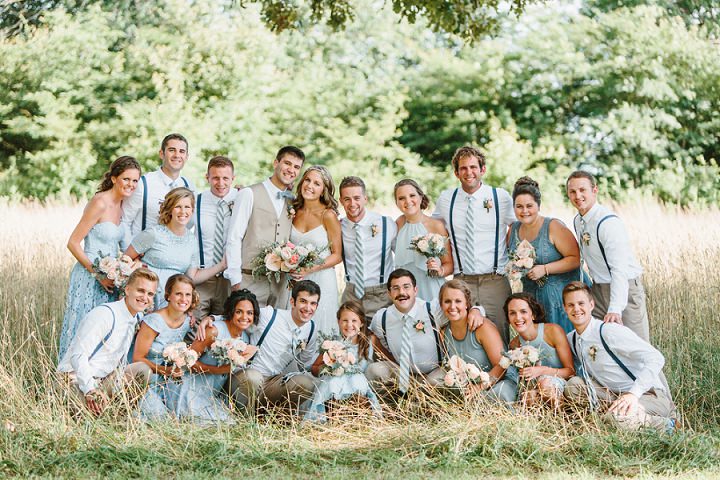 More about the Wedding from Sophie
Before I ever discovered love and romance, my mom would tell me, 'If a man truly loves you, he will wait for you.' Then, on my thirteenth birthday, Dad and Mom gave me a purity ring that had scripted on it, 'True Love Waits.' I lost the purity ring a couple of times in High School (including losing it at the farm where we married!), but I always prayed and I eventually found it. I also prayed for my future husband, not knowing who or where he might be. I longed to be married someday and dreamed it to be at my grandparents' farm. All along, he was two years ahead of me in school, played in the same orchestra, ran on the same track and field, and lived in the same subdivision three blocks away. After returning home due to a major leg break at college, he decided to stay. Then, he noticed me. He started pursuing me as I was graduating from high school, and we dated for 3 years.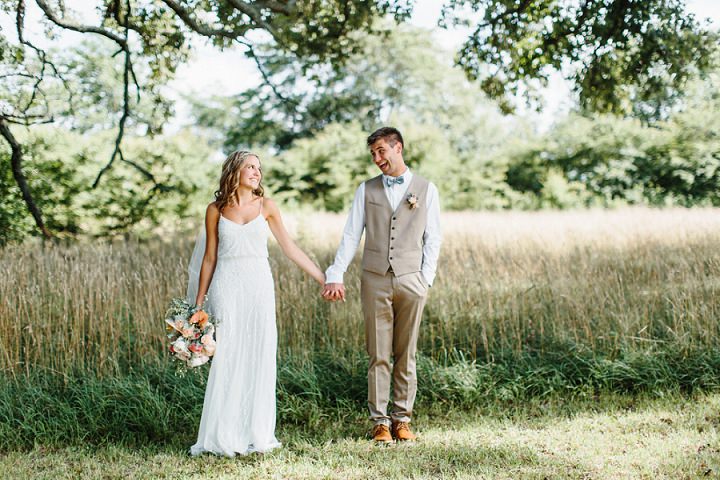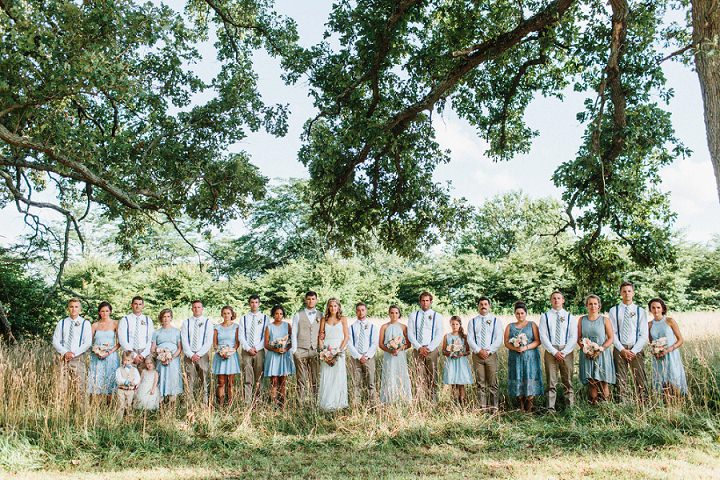 It felt like a long time of waiting. My mom's words came alive, 'True love waits.' Dad gave permission, Dylan proposed, we planned a wedding, and we were happily married on July 15, 2016. I would say it was an 8-month wedding celebration, for that was the length of our engagement. Mom and I spent my junior spring semester planning a wedding and sipping on coffee. We truly started celebrating when school ended for summer break! We began the bridal showers, bachelorette parties, packing, and scurrying around to finalize details! This is when we also hired our wonderful wedding planner, Abby Kaufman! Whenever wedding planning began to feel overwhelming, I was reminded that 1) all the details will be so worth it and 2) waiting will be worth it. And it was.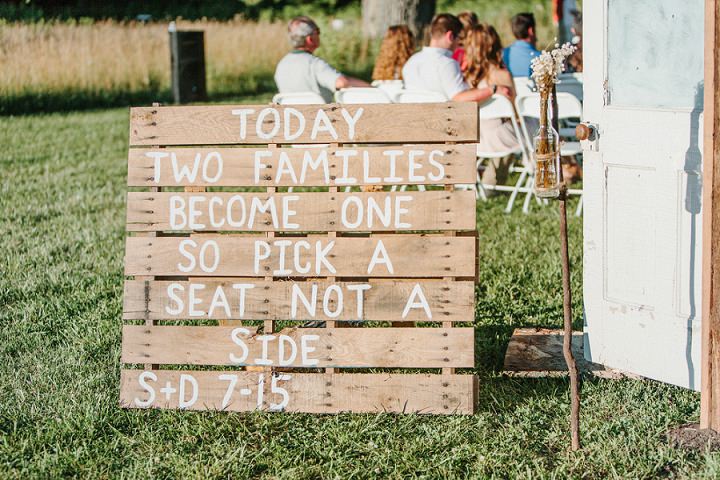 Our prayers came true for beautiful weather as the sun rose. Long-story short, I couldn't sleep the morning of our wedding and accidentally locked myself out of the farmhouse. As I sat outside I was gifted with the sun rising. Later that morning Grandma blessed us with a warm breakfast and my 10-year old sister and I drove Willie (our farm truck) around the pasture. It was then time for my lovely bridesmaids to arrive to start hair! We had planned for an outdoor evening ceremony in the pasture, leaving time for photos during the beautiful sunset, with a dessert and dancing reception in the cattle barn. So many tears and emotions overwhelmed me as I had my first look with Dylan and later in the afternoon as we drove back to the pasture for the ceremony. But then, as Dad and I stood there waiting to proceed down the aisle, a perfect calm rested upon me, and it was time to get married to Dylan!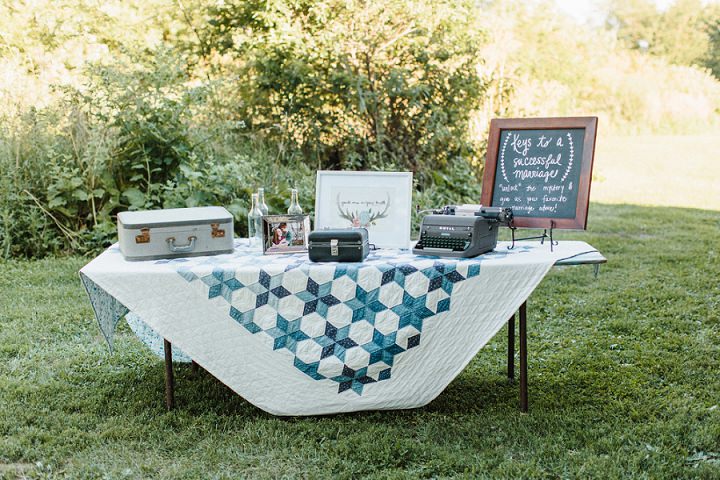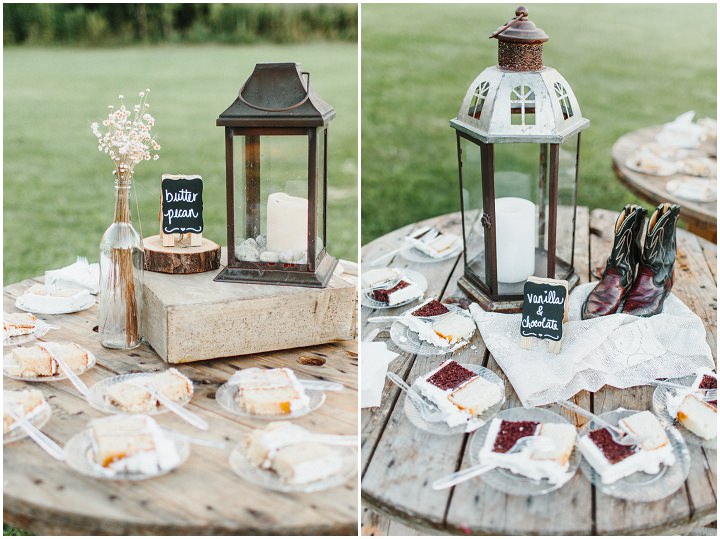 The ceremony was absolutely lovely. God was present, as He always promises. Dylan and I shared communion while my 10-year old sister sang The Great I Am, by Phillips, Craig, and Dean. We said our vows, exchanged rings, and kissed for the first time as husband and wife.
The reception was so fun as we cut the cake, danced, listened to the toasts, tossed the bouquet, tossed the garter, visited with friends and family under the lights, and left under the sparklers. In the end, we so enjoyed the wedding, and now, we forever love the marriage.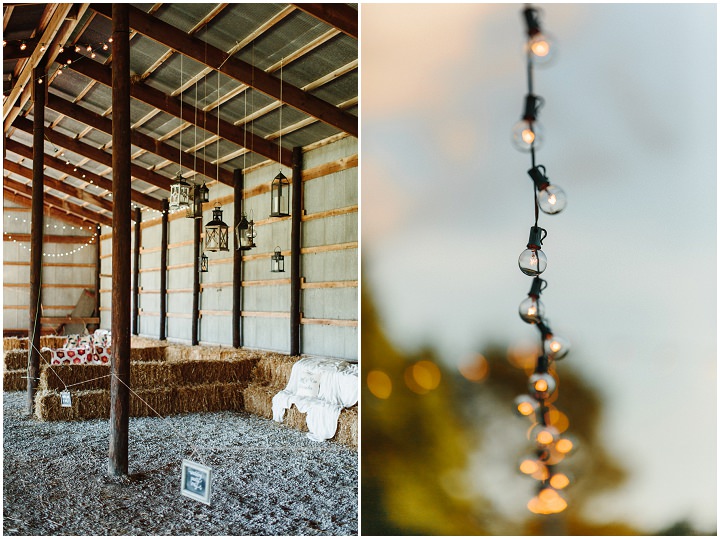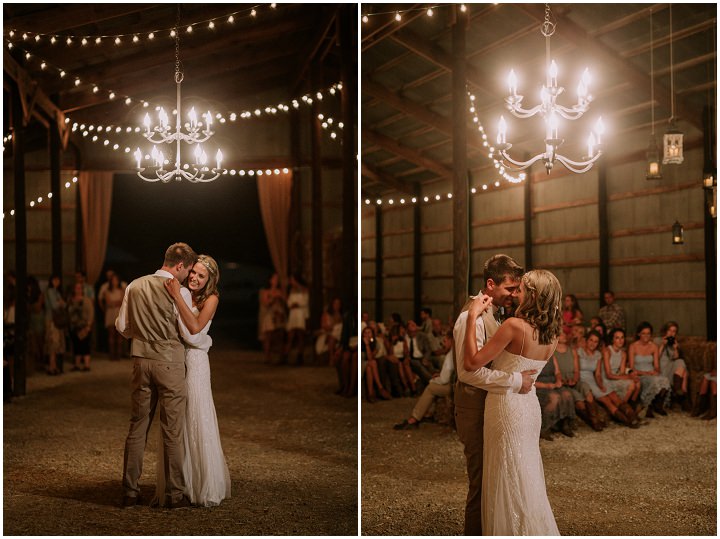 For more information on Meredith's work go to:
meredithwashburn.com / [email protected] / FACEBOOK / I: @meredithwashburn / T: @mwashburnphoto / PINTEREST

[jprel]