Good afternoon everyone – today I have a beautifully rustic and sweet shoot to share with you for some Summer Wedding inspiration! With a relaxed palette and gorgeous foliage based blooms, this shoot is perfect for a summer garden Boho theme, a relaxed gathering or outdoor soiree. An elegant wedding on a local farm with a rustic vibe, I just know that you're going to love it! Many thanks to Kismet Visuals & Co for the lovely photography.
More from Allison the Photographer
This styled shoot was filled with beautiful details of decayed elegance.  The Rural Society at Warwick Farm serves as a wedding venue, bi-annual antique sale and bed & breakfast for guests to to indulge in the true heart of the rural Midwest. Owner Page Price and her team's unique style designed the florals and provided styling and props for this photo shoot.  Llamas, sheep, chicken and farm cats roamed around while we had two couples modeling two different looks.  We had fun frolicking through the fields at sunset and discovering all the neat niches this venue had to offer!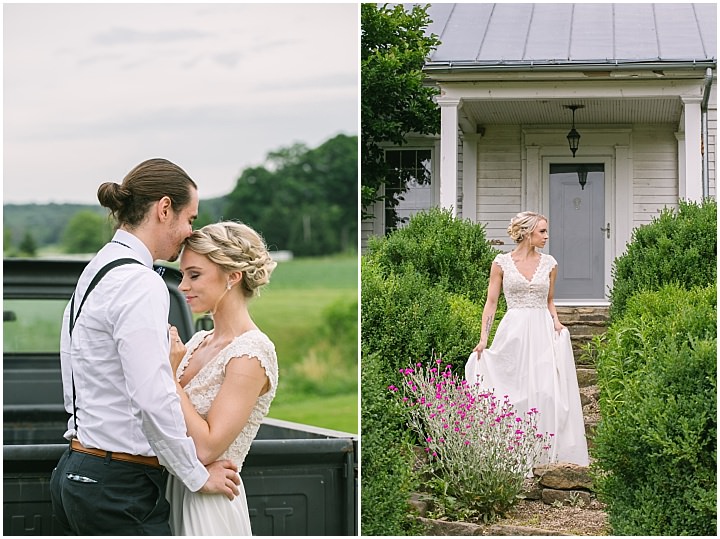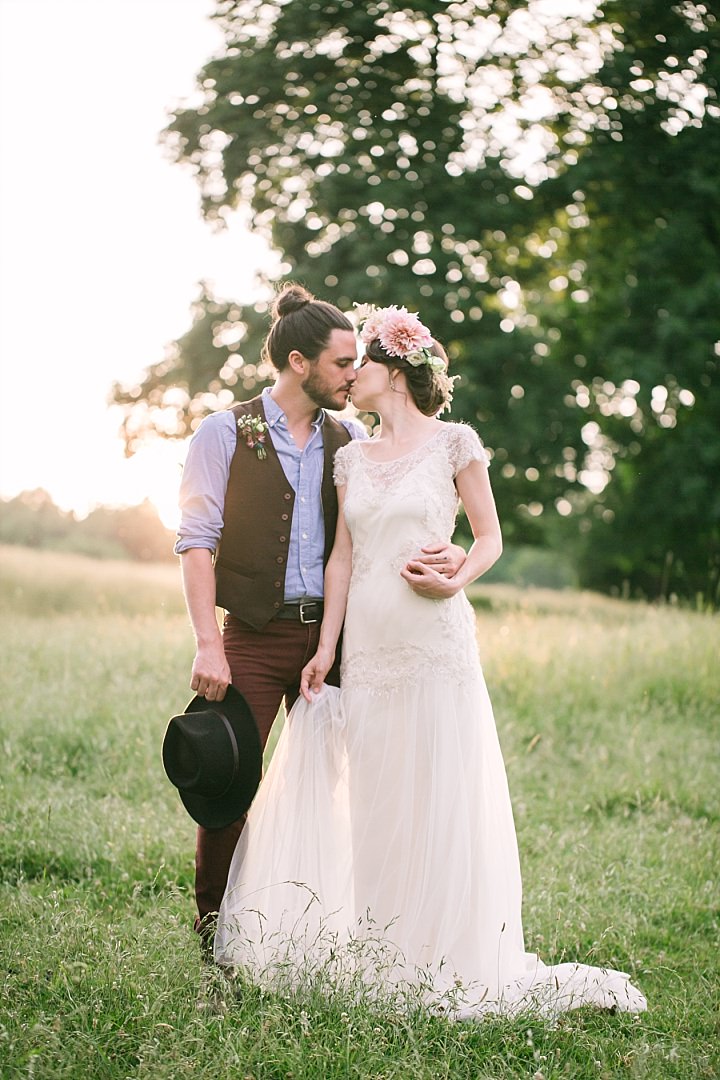 The Team who made the shoot Possible 
Photographer:  Kismet Visuals & Co.
Cake Designer:B's Sugar Buzz
Invitation Designer:Kate Carpenter Calligraphy
Event Designer:Pat Warthen Design
Floral Designer:Rural Society Flowers
Hair Stylist:Sarah Martin at Charles Penzones
Makeup Artist:You Are Beautiful Artistry
Event Venue: Warwick Farms
Dress Store: White of Dublin
For more information on Allison's work go to:
kismetvisuals.com / kismetvisuals.com/blog / [email protected] / FACEBOOK / I: @kismetvisuals