Today I have a gorgeous wedding for you from the wonderful Tino and Pip It's a bright anad sunny wedding that took place in Sandhurst. It had lots of hand made elements and a wonderful country theme to it. I espeially love the flowers and the centre peices, with the personalised table numbers! Check out the photos on each one!

Full names
Henry and Lindsay Vernon
How did you meet?
We met through a mutual friend, Katie, and hit it off. Four and a half years later we were married.
Date of wedding
3rd June 2011
Location
St Nicholas' Church in Sandhurst, and Swallows Oast in Ticehurs
What made you decide to get married where you did?
Henry grew up in the area, and we also got engaged there. The Church is beautiful, and the congregation were very welcoming to us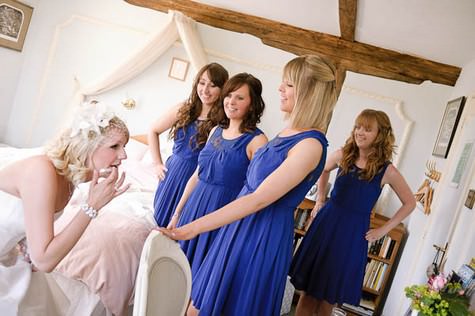 Who was your dress by?
Suzanne Neville, from Signature Brides in Hythe.
And the suit?
Marc Wallace, in Parsons Green.
How would you sum up your day?
Happy, fun and relaxed. We wanted a day that everyone would enjoy.
Did you have a theme or colour scheme?
Royal blue and silver.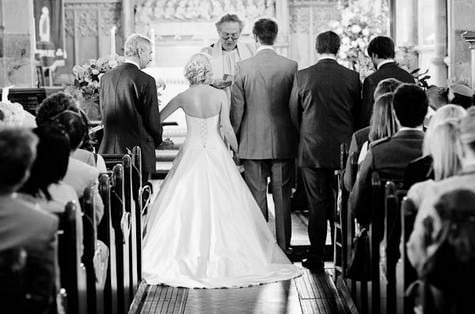 Did you have any personal touches, or things that you did yourself?
We are so lucky to have a lot of talented and helpful friends and family who helped us with decorating the venue, creating beautiful pots of flowers and table centres, taking us to France to source the wines, making cheeseboards and making the cake. Our DJ is family and the band, friends of the family. My sister spent hours making beaded birds for our flower centre pieces. We had a friend help us design, and created all of our stationary for us. We also designed the table numbers which has a picture of each of us at the age of the table number, I made the ribbon heart pew ends, and we had two friends do our readings during the service. We had bowls of Hershey kisses, and packs of love hearts with our names and wedding dates on the table, and I added thistles to my bouquet as my Gran in Scotland couldn't make it.
How many guests?
114
What were your special moments or highlights?
Saying the vows and smiling at the realisation we were enjoying saying them and not blubbing our way through! And the speeches were amazing! They had the perfect balance of humour, emotion and embarrassment!
Is there anything you would do differently?
Not a thing. We feel so blessed to have had a perfect day and start to our married life together.
What advice would you give any other couples?
Don't forget what's important – that you're celebrating your love and unity. When you focus on that, everything else falls into place.
Trust in the team that you have chosen; Deborah, Mark and Russell at Swallows Oast were brilliant. They reminded us that they've organised many wedding receptions before and would take care of everything.
For ideas, look around you and realise what makes you happy, the inspiration for our stationary came from the wallpaper from my bedroom! Ask for help, we chose to have garden flowers from a picture we found at the florists. Juliet at Flower Craft Workshop was really helpful and advised us on which flowers to use for the tables and corsages too. We wanted everyone to be relaxed and enjoy celebrating with us, and we could really see that when we looked around during the day, and it is also captured perfectly in the photographs, thank you so much Penny and Martin!
What was your biggest surprise of the day?
How many people told us how much they were enjoying themselves!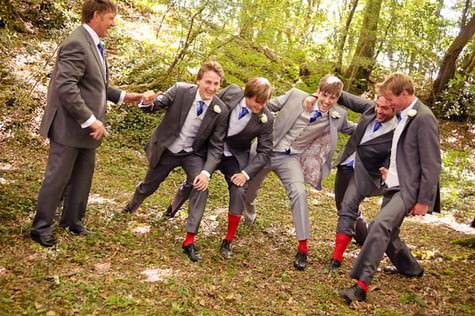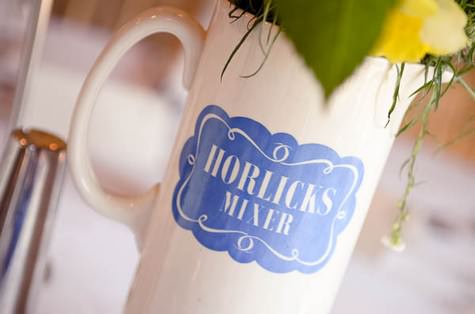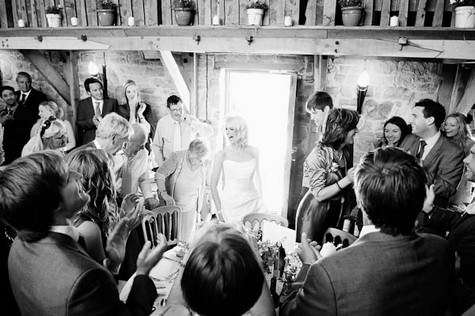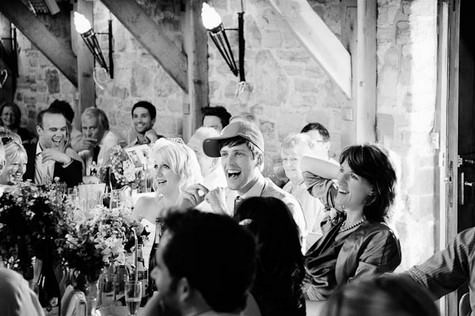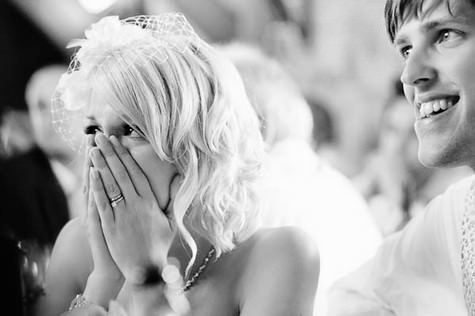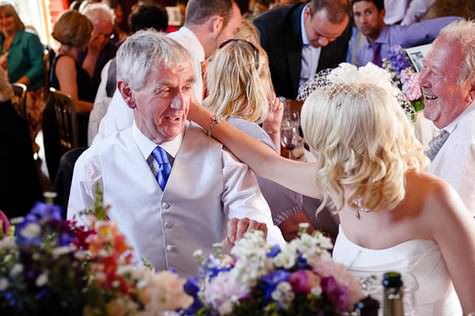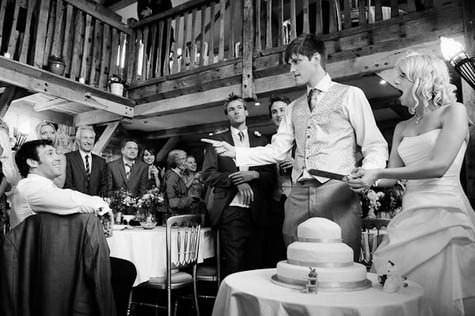 For more information on their photography services go to:
www.tinoandpip.co.uk
FACEBOOK
TWITTER
[email protected]