Welcome along to another week! I hope you all had a good weekend? have you got snow? Every time I think we have seen the last of it we get another downfall! lets hope it goes away soon and spring pays us a visit! To add a little sunshine into this rather cold day I have this bright and sunny wedding sent to me by Penny and Martin from Tino & Pip. This garden Party Wedding, with a hint of 50's and a hint of Alice in Wonderland, brings us lots of cheer and with yellow as the colour scheme (my favourite colour) you can't help but smile!
'The most wonderful celebration of love and friendship in the town that we have made home. A combination of so many different styles and tastes which represented the eclectic mix of our personalities and our guests.'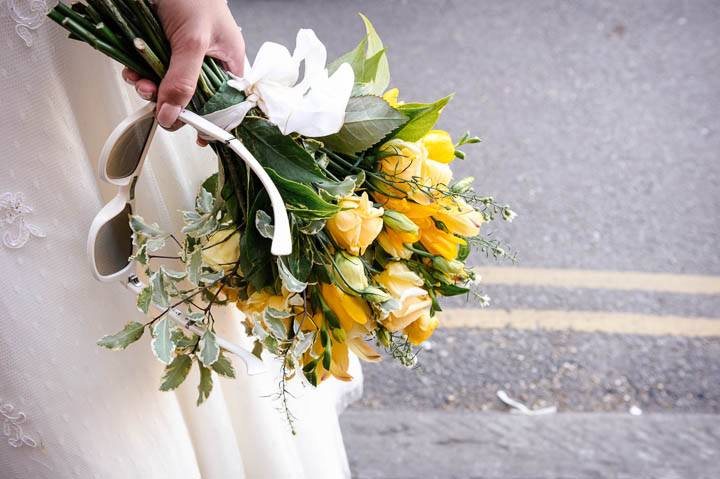 The lovely couple are Jessica and Jason who were married on 8th September, the ceremony was held at The Assembly Room, Chichester Council House and the reception at George Bell House and Vicar's Hall, Chichester Cathedral. 'It's our home town and we were so lucky to have had such fabulous venues available to us. We thought we would want something in a rural setting but the thought of our guests walking through the town between venues appealed much more in the end, we had 120 guests'
How they met and the proposal
We met via Guardian Soulmates. Jay was at sea (he's an officer in the merchant navy) about 300 miles off the coast of Angola when we first contacted each other. He had only just started his trip away so we had to wait 6 weeks before he returned to the UK in May 2011. Meeting each other in the flesh sealed the deal after weeks of getting to know each other by email and when we went on holiday to the snowy mountains of St Anton, Austria in February 2012, Jay proposed, kneeling in the snow at the highest accessible point in the mountains. The view and the way we felt were breathtaking.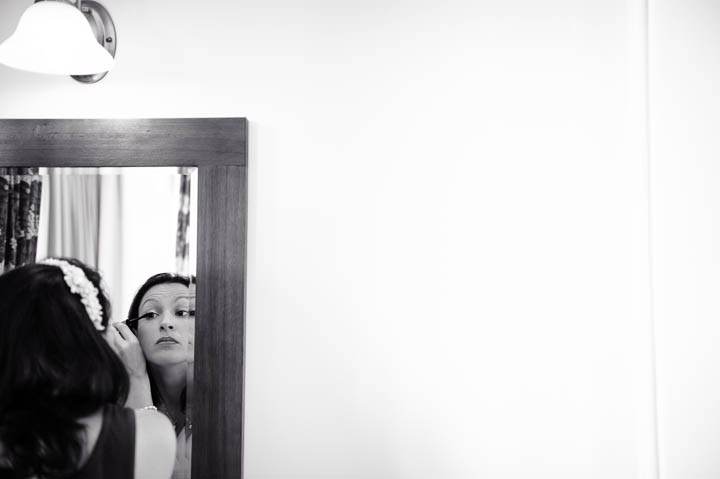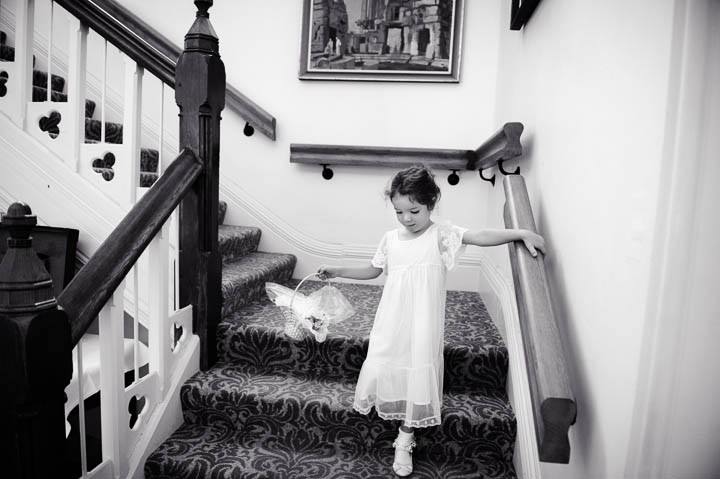 The Planning
We thought we wanted a year but that would have meant a winter wedding so when we found out the venues we wanted were available for September, we went into militant planning mode to get everything ready in 7 months.
Why did you choose your photographer?
Jess' dad and sister are both keen photographers so this was possibly the most important and difficult decision. Jess remembers phoning Jay one night when he was back at sea and telling him that the list had been whittled down to 17! When we found Penny and Martin we were sold and when we met them in a cosy cafe in Brighton we were thrilled with our choice. Their style, personalities and ideas were perfect for us. When they left in the evening on our wedding day, it felt like two of our friends were leaving. It was the only moment in the day when we felt a bit sad!
The dress
My dress was AMAZING! It was so light and gorgeous and I hope to be able to wear it again one day but I'm yet to be invited to a suitable party. Maybe I'll have to settle for just putting it on for our anniversary. It was made by Essence, an Australian company. I bought it from Catherine Francis Bridal Boutique in Arundel. Catherine and her team are so fabulous. Dress-buying did not come naturally to me and they made me feel so at ease throughout what is a very surreal process. My head piece was made to order by Beretun Designs ink Brighton and it is another item I am waiting to wear again. My high heels were by Rainbow. Beautiful shoes but I changed into a pair of super comfortable white sneakers by Victoria in time for our first dance.
The suit and bridesmaids
The suit was a beautiful three piece by The Kooples bought on Carnaby Street. The bridesmaids were in dresses from Joules which we had pretty linings added to.
Theme or colour scheme
Mainly yellows but with blue and pink in there too. The theme was Alice in Wonderland meets a fifties English garden party.
Flowers
Samantha from Spriggs in Petworth did a wonderful job with the yellow and cream bouquets and button holes. We collected 13 beautiful antique and vintage teapots which we used as table centres overflowing with flowers.
Decoration
Bunting, bunting and more bunting!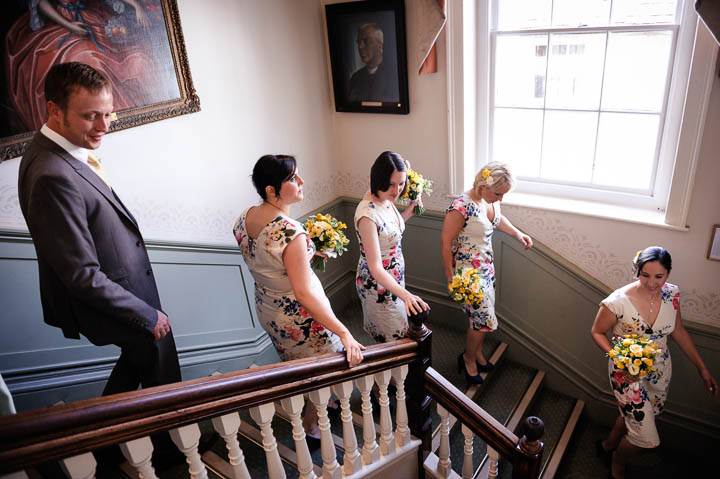 Food
What didn't we eat?! At the garden party we had cheese and chutney sandwiches, cucumber sandwiches, mini chocolate brownies, jam tarts and mini cheese scones with fresh mango and coriander chutney. We drank our homemade raspberry gin with rose lemonade. In the evening we had:
Starter: caraway, carrot and ginger rosti roulade
Main: sweet potato, chard and coconut curry. toasted pine nut, spinach and lemon pilaf. spiced paneer. Naan bread
Dessert: Passion fruit ice cream
We had beautiful cookies made by Rebecca at Frizelle Cakes for place names and she also made the delicious cupcakes. Three flavours: Lemon sponge with citrus icing, raspberry sponge with white chocolate frosting and Jess' favourite, rhubarb sponge with rhubarb frosting. And just in case everyone wasn't stuffed full, we had local Sussex cheeses, chutney and artisan breads served in the evening.
The vegetarian fayre went down really well with all our guests.
Entertainment
We had the Hot Club Trio, a local jazz band play beautiful music during the garden party and we had Andy from Sound Division play all our favourite music (we were very specific!) in the evening.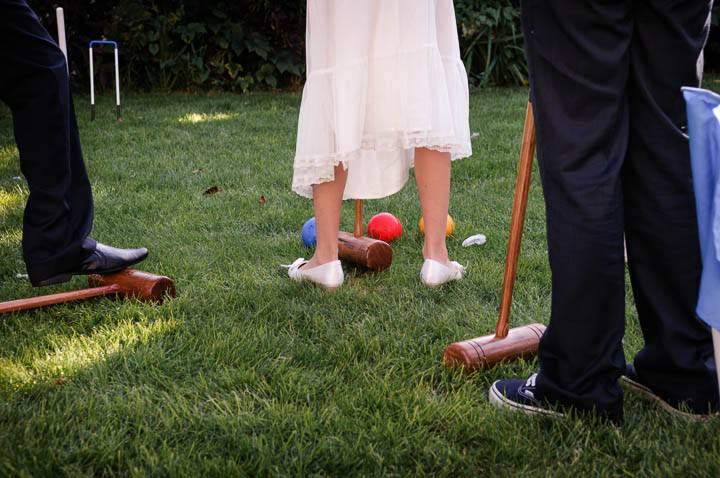 Personal / DIY touches
• Jess made 50 metres of bunting
• The jam jar fairies (bridesmaids) collected 150 jam jars which Jess' sister Rebecca and her children Yogi and Naomi painted to turn the Cloisters garden into a twinkling wonderland of tea lights.
• Chief bridesmaid Rebecca also made handwritten signs for "cards", "Eat Me – Cup Cakes" and "guest book" etc. and she designed the stationary for the menus and order of ceremony using artwork from our tea towel invites.
• Yes, tea towel invites! Designed by Karen at www.weddingteatowels.co.uk
• Jess wrote a piece of music to our favourite poem, I carry your heart by e e cummings which was sung after signing the register in the ceremony. It was sung by 7 of Jessica's girlfriends some of whom are professional singers, all of whom are amazing singers. We are very lucky!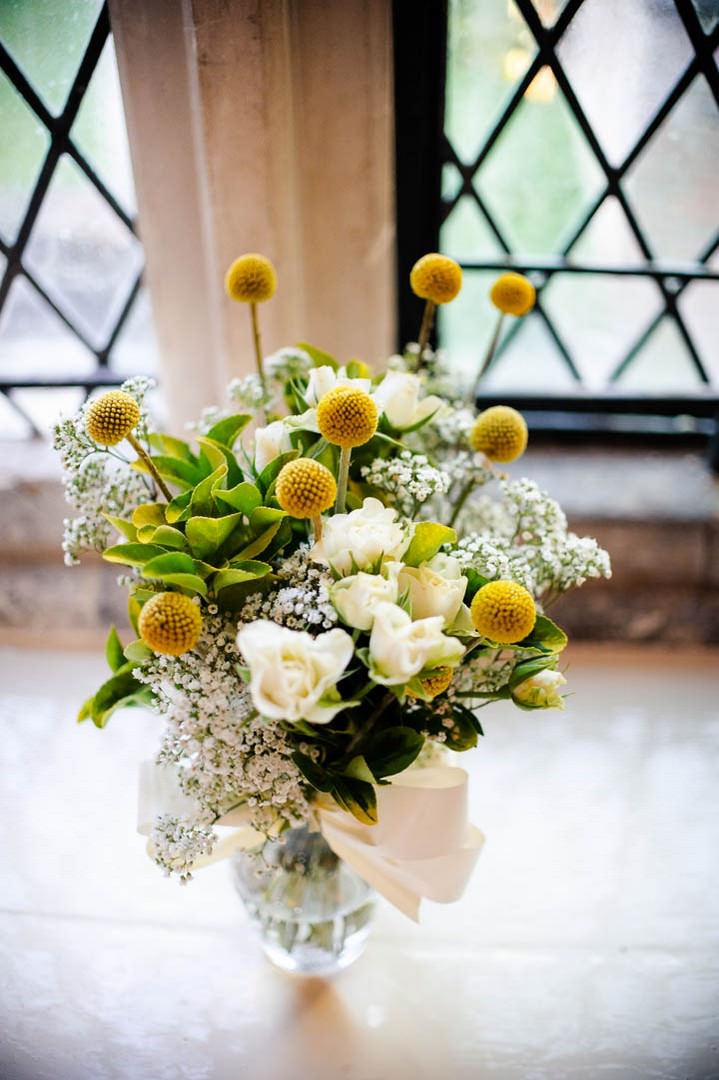 Special moments
The music during the ceremony was really special because it was being sung by friends and we really felt the love from their voices. Everybody's Free was sung as Jess entered (the marriage song from Baz Lurman's Romeo and Juliet), the solo sung by university friend, Simi was stunning. Seeing each other for the first time that day with that music filling the room was unforgettable.
And the view of the garden with what seemed like 100s of tea lights flickering in the warm, balmy evening under the spire of Chichester Cathedral was simply breathtaking.
Advice
Don't leave anything to the last minute. Have a plan for the day before but make sure you aren't greeting guests or obliged to be anywhere. Particularly for the bride, this is the time to be winding down with absolutely no commitments.
Biggest surprise
That everything went so perfectly and the sun shone all day and kept us warm all night. We were bowled over by how loved we felt surrounded by our wonderful friends and family and we were so proud of the day that we and those closest to us had created.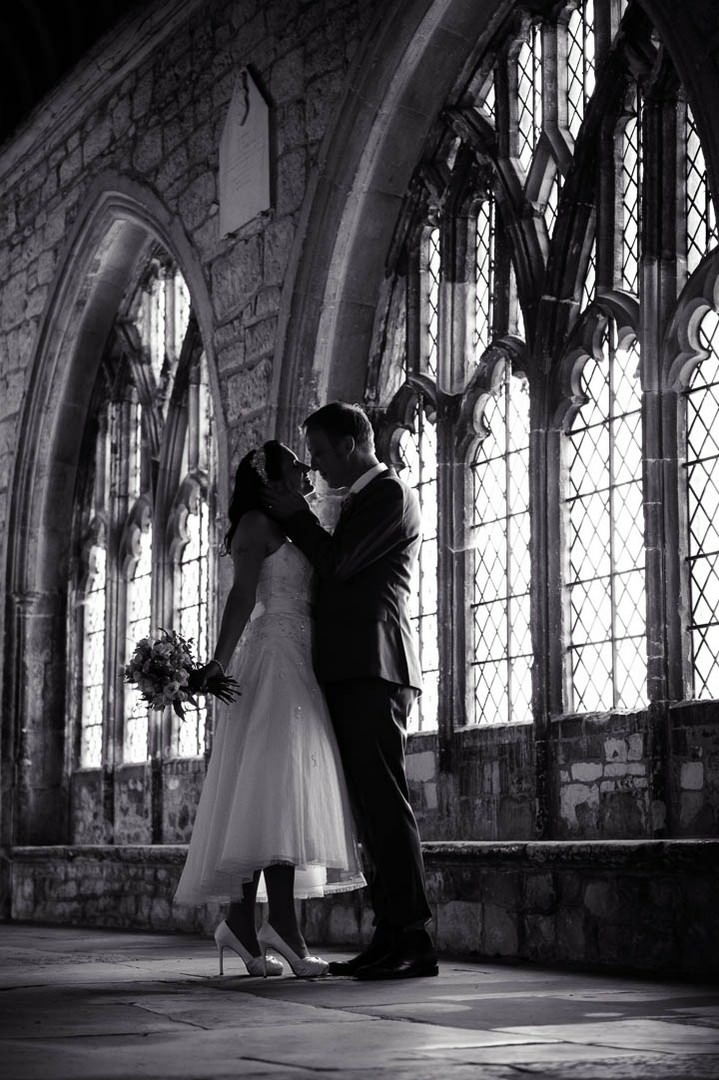 Supplier Shout Outs
For more information on Tino & Pip go to
www.tinoandpip.co.uk
www.tinoandpip.co.uk/Blog
FACEBOOK
@TinoAndPip
Pinterest
07852 131435/07948 992221