Happy Friday everyone, I do hope you have had a good week and that you are all set for the weekend. The weather here in Sheffield has been beautiful all week, so what better way to celebrate this weeks sunshine than with this gorgeous Bali wedding that has been sent into me by Terralogical Photography. Both Lauren and Mitch live in Sydney but wanted a destination wedding, so Bali seemed like the obvious choice and it proved to be the most stunning of locations. By hiring wedding planners Isla and Smith they were able to have the magical wedding of their dreams with little fuss and stress. A truly breathtaking wedding, what a perfect way to end the week.
'It's hard to put into words how incredible our wedding day was! The whole experience was full of simplicity, ease, love, laughter, cocktails, connection, romance and magic!'
Lauren and Mich were married on 4th September 2015 at Villa Sayang D'Amour Bali. 'We always knew we wanted an overseas wedding and when deciding on location, we had a list of necessities. Living in Sydney, with most of our friends and family living here too, we wanted the location to be one flight away, somewhere that's not too far and a location that would be easy for our guests to create their own holiday out of the trip. A lot of our decisions were based on the enjoyment and ease of our guests. We wanted our wedding to be an 'experience' for everyone but also be super easy and very relaxed – Bali was the perfect place for that. We had a total of 67 guests to the wedding. We worked with the incredibly talented Lisa – Wedding Planner extraordinaire from Isla and Smith for 10 months to plan our wedding.
How they met
We've been together for almost 10 years, having met in our very early 20s. We spent most of that decade travelling and focusing on our careers! Thankfully, exploring, learning and growing together as a team! Marriage was something we spoke about, Lauren actually told her sister that she would marry Mich the day after their first date. We knew our relationship was a "forever" one, we just didn't consider marriage to be something we wanted to do until we'd ticked a few things off our bucket list! We were too busy travelling to plan a wedding…
The Proposal
Mich told Lauren to pack a suitcase and she had no idea where they were going until boarding the plane. He whisked her away to one of their favourite tropical islands, Hamilton Island in Australia's Whitsundays. Getting there late and weary on the first night, Mich waited until the morning when he woke to see Lauren out on the balcony watching the sunrise. In our pyjamas, sleep still in our eyes, Mich [who got so caught up in the moment, he actually went down on both knees] asked Lauren to Marry him.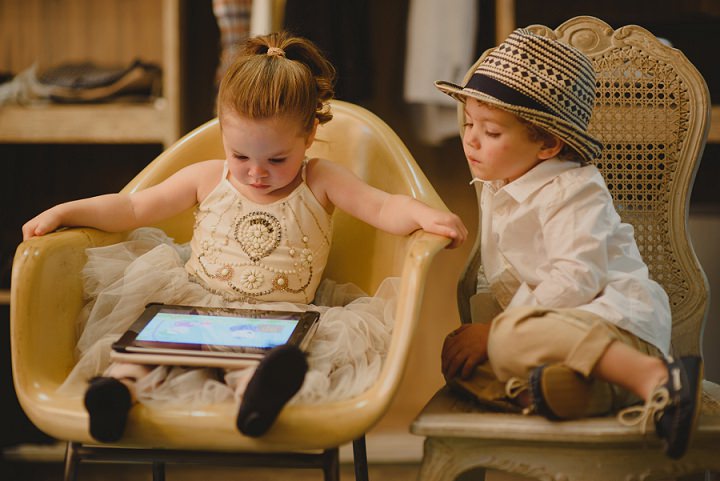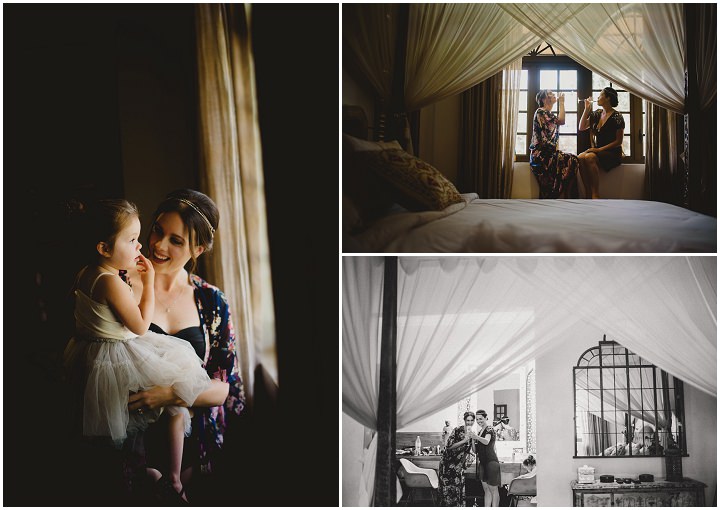 How did you allocate your budget
The budget was a really important element of our planning as we were very conscious that we were asking people to invest in an overseas holiday. So with this in mind, we made every decision based on how it would add to the experience. Luckily, we had to hire a Wedding planner as it was requested by the villa and Lisa was our super hero! She made everything so easy!
Where did you splurge and where did you save
We wanted to keep things simple and very early on we decided on the most important elements. These being, the location [our villa was the most incredible place we'd ever stepped into and from the moment we walked through the front door we knew it was perfect!] our wedding planner, the food and drinks. Everything else was a bonus and it all came together perfectly.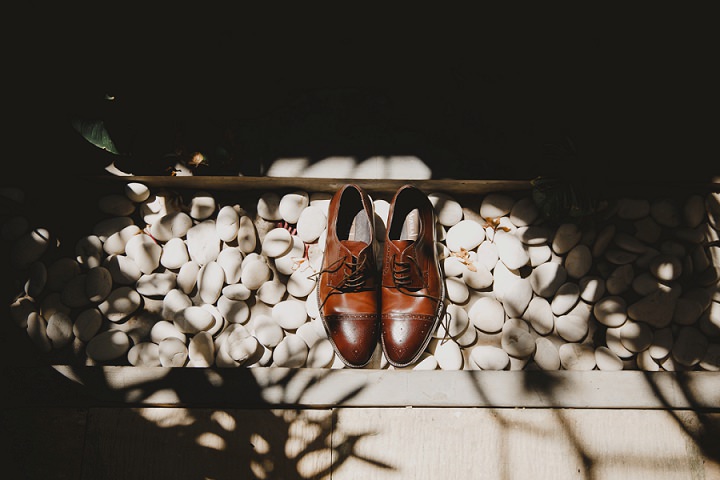 How did you choose your photographer
Lauren is a photographer herself, so our wedding photography was the most important element to consider. As soon as I went onto Terralogical's website, I knew immediately that we had to book them! I think we did within minutes actually. Their creative style was exactly what we wanted and from the first moment, they were really easy to work with. We were overjoyed with the way they captured our special day.
The Dress
Dress: Pippen by Walters Collection
Accessories: Headpiece, earrings and bracelet hand made and designed by Tressella House.
Veil: Lauren wore her mother's veil – very sentimental.
Theme or Colour Scheme
No. We didn't have a specific theme – we just worked with keeping it simple. The word we kept coming back to was "magical" and funnily enough, this was the most common word guests used to describe the day!
Flowers
We had a mix of crystal and frangipani strings through the ceremony space with a dash of colour from one of our favourite flowers that also covers the country of Bali – Bougainvillea. Lauren wasn't even going to carry a bouquet but decided last minute to include one for herself and her maid of honour, requesting that the florist keep them small and simple! They were perfect. Our florist was amazing!
Decoration
We centred everything around the dance floor! We were welcomed into the reception by our guests waving sparklers and we went straight into our first dance. We decided to make a ceremony out of the first dance and make that moment really special. This also encouraged guests to start dancing straight away and with our food coming to us – the dancing didn't stop for the rest of the night!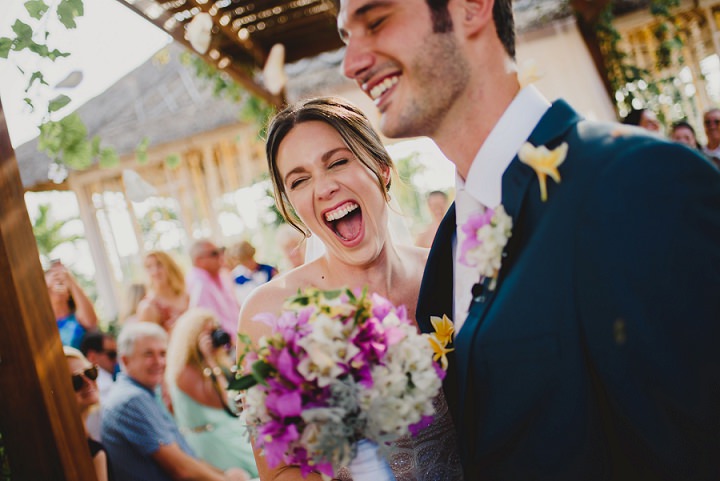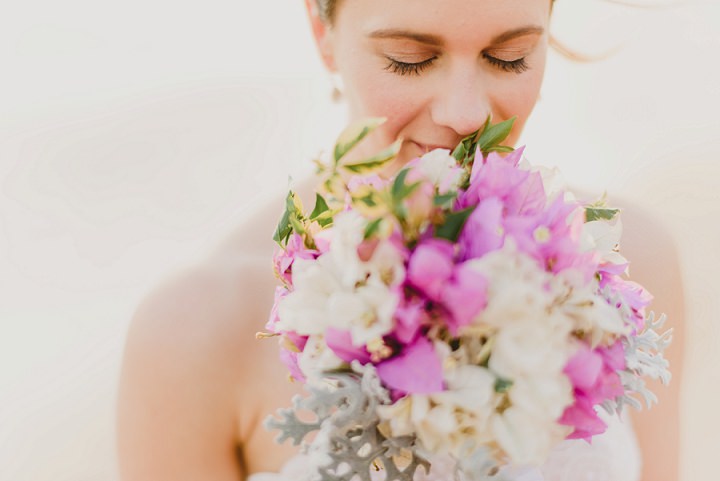 Food
Our Caterers Were phenomenal! We had a cocktail style reception, with roaming food and dessert. Then at 10pm we had a "late snack" of traditional Balinese rice and chicken kebab sticks. They were a hit!
Wedding Cake
No wedding cake! Although to compensate for this, we gave all of our guests a cookie "thank you" gift for them to take away! Bali is an extremely spiritual country. Butter Bali hand crafted our very own Buddah cookies that looked amazing but tasted even better!
Entertainment
Our DJ was Wayne Wonder!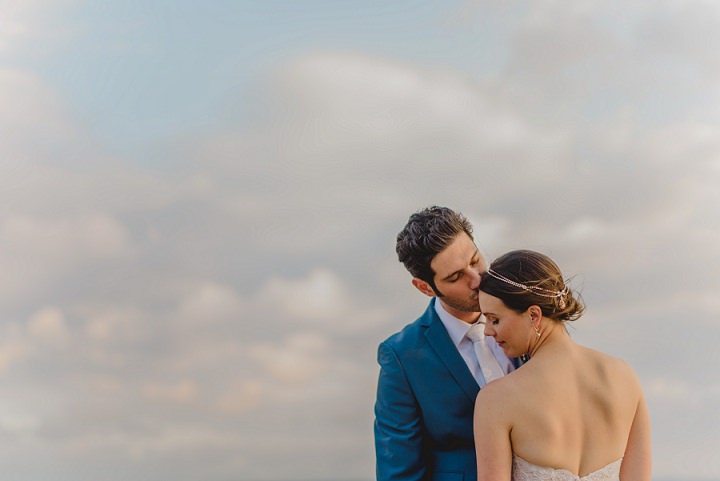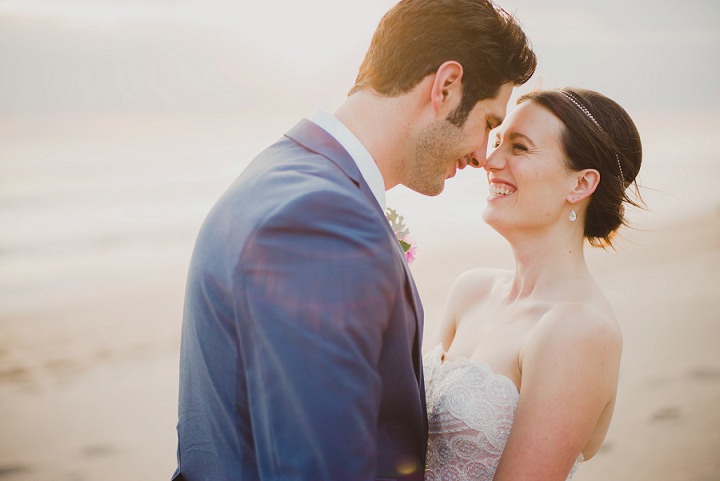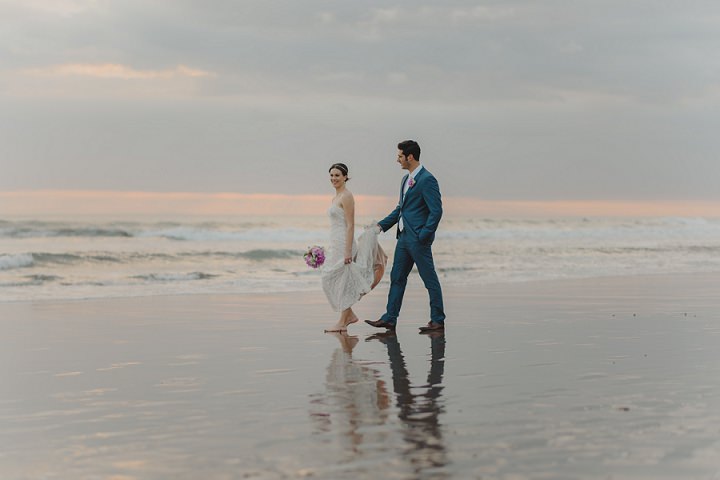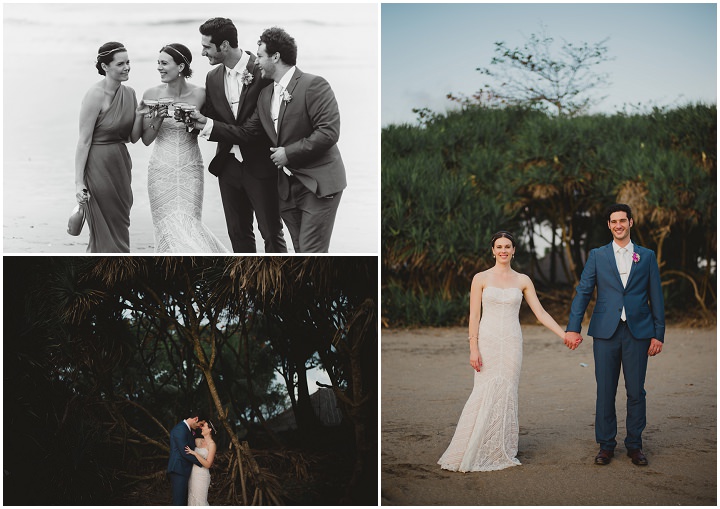 The Stationery
Our Wedding invites were created online via Minted.com
Personal or Handmade Touches
We designed a ceremony and reception that were very personal. Even the villa we chose represented our style as a couple! We hired the villa for the whole week and it housed our immediate families! This meant that along with the wedding, we created a memorable holiday experience that we will cherish for the rest of our lives – the entire week was like an absolute fairytale! We designed the ceremony together and created a special moment in it for our whole family.
Special Moments
Lauren was so excited to begin the ceremony and couldn't wait to walk down the isle to see Mich. Both of us walking away saying that we couldn't believe how much fun the actual ceremony was! Outside of that, our first dance was an unforgettable moment! We danced under the stars, with our friends and family and both took it all in!
Advice to other couples
If you can, invest in a wedding planner! It was the best decision we EVER made! Other than that, remember that on the day, the little things won't matter! You can consider every little detail and put plans in place to make it all perfect up until the night before and then simply, "let go". On the day, enjoy every little moment! Wedding photographs are really important, but the other thing were were so happy about investing in was a videographer. Our video is like a work of art and the videographers themselves are crazy talented!
Biggest surprise
The biggest surprise was the amount of fun we had! When thinking about our wedding day, we knew it would be amazing, full of love, laughter and good times but honestly there was no way to comprehend the joy and fun! Both if us waking up in the morning thinking "wow, that was simply the most amount of joy we've ever experienced!"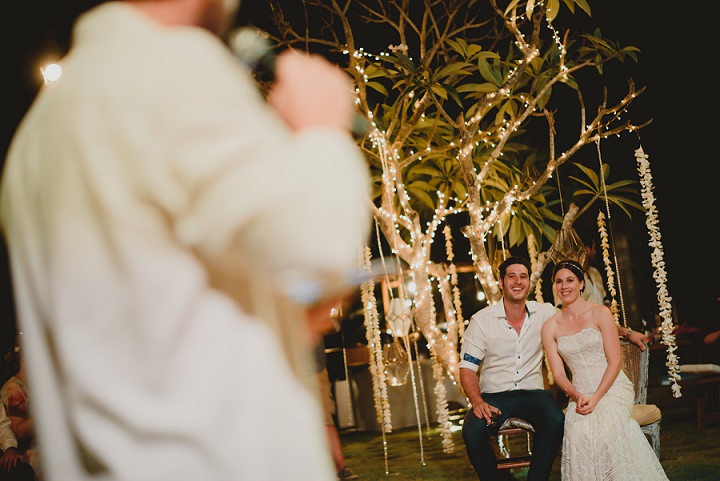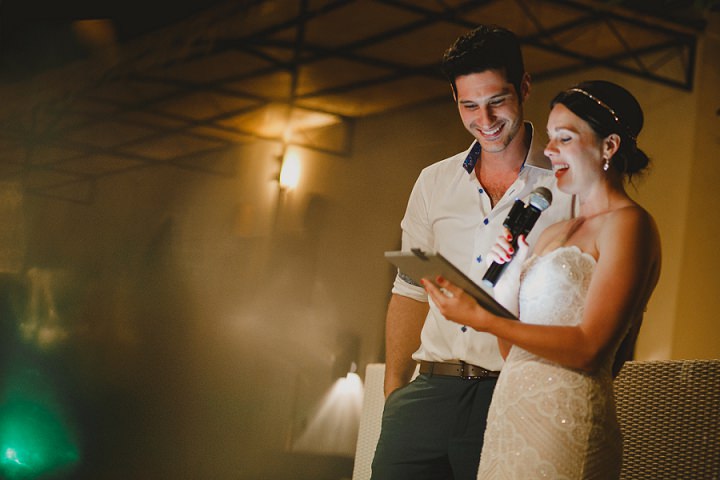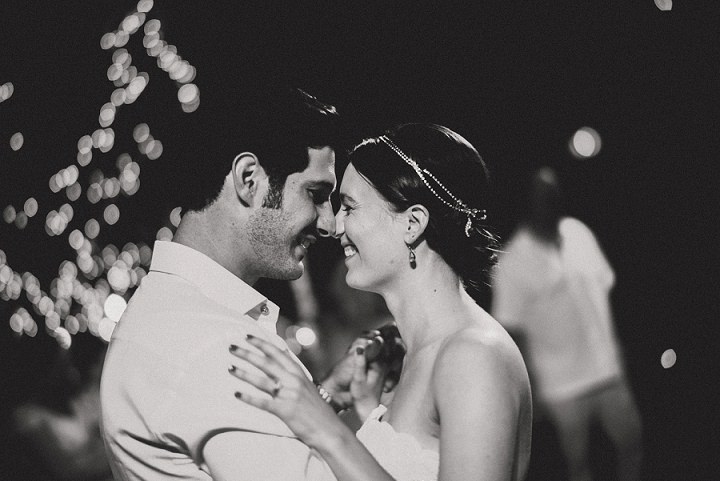 Supplier Shout Outs
For more information on Terralogical Photography go to:
www.terralogical.com / [email protected] / I:terralogical / FACEBOOK

[jprel]