Wedding Photography is, in my opinion, one of the most important things to get right on your wedding day. Choosing the right photographer, who not only gets your wedding vision, but also gets on with you on your wedding day is vital. Making sure you have all those special memories captured perfectly really should be on top of your priority list (believe me I speak from experience!) If you are currently researching wedding photographers, or in a muddle with what you should be looking for, then today's post is here to help you. I have asked Jess from Jess Petrie Photography onto the blog as todays wedding expert to help and guide you with some top wedding photography tips. I hope you find it  useful.
10 Top Wedding Photography Tips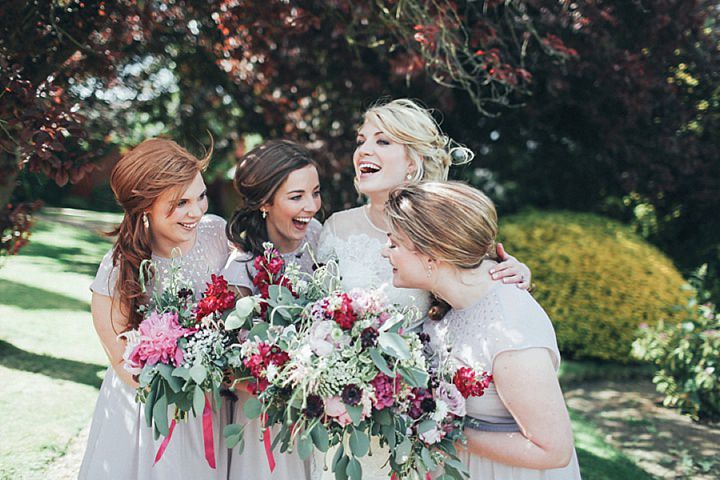 1) The best shot to get on your wedding day
You wont know what the best shot was until after you receive your wedding photos – it could be one that was taken whilst you were completely unaware that you were being photographed. Relax and forget that your photographer is there, sometimes those unguarded, unplanned moments, and moments 'in-between' poses make the best photographs.

2) Meet your photographer
If you are not having a pre-wedding shoot prior to your wedding I would recommend that you arrange a meeting with your photographer face-to-face or via Skype, it's important to get to know one another a little before the big day itself. That way the introductions between you have already been made, and you can also ask any last-minute questions you may have for them too. I'd recommend you follow their Facebook and Instagram page, so you get kept up-to date with what they are doing – and it gives you more of a feel for the person behind the business itself.
3) Have a pre-wedding shoot with your photographer
It's the perfect opportunity to really get to know them and vice versa. See it as a practice shoot before your big day arrives, plus it's a great way to get rid of those camera shy nerves and get used to the way your photographer works. It's also a great chance to get some beautiful casual photographs of you both that you could even including in your Save-the-date cards, or incorporate at your wedding day via a slide-show/display or guestbook ideas etc…
4) Make time to get the perfect couple shot
Put aside some time between the end of your ceremony and your wedding breakfast to create some couple portraits of just the two of you – this is a perfect opportunity to have some 'alone time' and enjoy each-other just after the exchange of your wedding vows. Emotions are high at this point and smiles are constantly being worn and your photographer will be able to capture these beautiful moments between the both of you being so effortlessly happy and glowing with love. You may even want to sneak off for 15 minutes in the evening for further portraits if your wedding is in the summer and you want to catch some dramatic sunset portraits.
5) Consider your background
I wouldn't worry about this too much as a good photographer should be able to make the most out of any background, BUT if you perhaps don't have much of a back-drop at your venue and this is something you are worried about maybe you could scope out the journey taken (if applicable) form the church/ceremony venue to the reception venue and arrange to stop off at a park or on a country lane, or even somewhere urban or industrial along the way – discuss it with your photographer prior and construct a plan if you are set on having some edgy photographs taken with a specific back-drop in mind.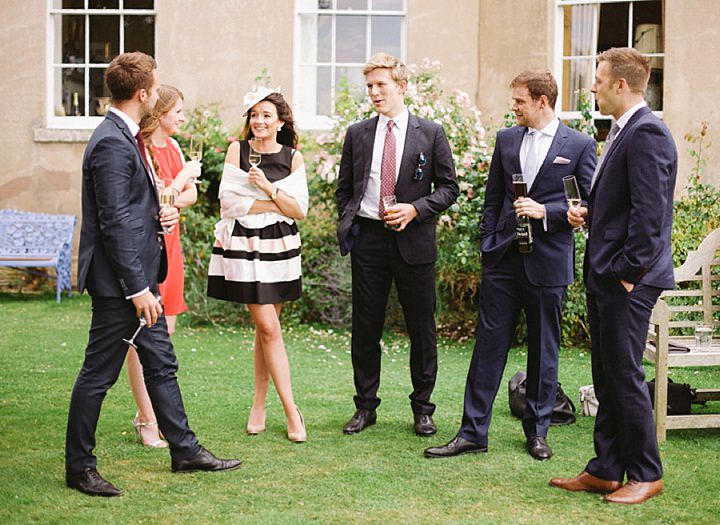 6) Schedule your group photos
Make a list of who you want in your formal photographs, and give the list to someone who can organise getting everyone together for you (maybe your ushers). Allow up-to 5 minutes per group photo – which includes getting them organized and taking a few variations of photographs of them. I would recommend having 7 formal group photos scheduled (maximum) – any more and it will start to feel a bit monotonous for you and them. I always tell our couples that if there are any additional photos that they may want with guests, other family member and friends – that we can capture these whilst we are photographing candids of everyone mingling (between the speeches and the first dance is usually a good time).
7) Introduce your photographer to your family and friends on the day
When we arrive on the day to photograph the bride & groom's preparations, we will not know anyone. So introduce your wedding photographers to your family and friends, and the other wedding suppliers so they know who is who. If not they will will not know whether the hair and make-up artists are good friends of yours or professionals you have never met before, it will save you from receiving photos that you will not want in your wedding album.
8) Bridal prep- great light and less clutter
Your wedding day story starts in the morning with you getting ready. As natural and documentary photographers we like to capture moments as they are and as they happen naturally. So I would recommend that you try to de-clutter the rooms before your photographers arrive – and ladies maybe position yourselves facing the window before your hair and make-up preparations take place – natural window light is beautiful – and there's lots of thoughts and emotions happening around this time that will be getting photographed.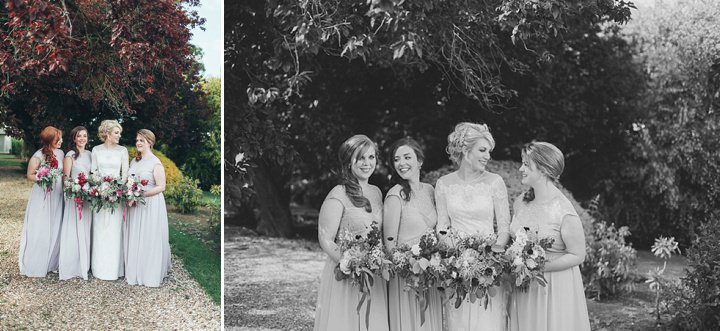 9) Speeches
When planning the layout of the room for the wedding breakfast – think about your photographer and where they will ideally be so they can capture clear photos of you during this time. Generally they will be right in-front of you, crouching or sitting (so not to obstruct the view of other guests), there are two of us when at a wedding – one of us will be standing towards the back focusing on the reaction of your guests, the other right at the front. If you are unsure about planning the layout speak with your photographer about where they will need to be – make sure that you will get the best out of your wedding-speech photographs.
10) Lighting
I cannot stress the importance Lighting in photography, in most ceremonies (mainly religious) they wont allow flash photography, so it's best to see what the light is like prior to the big day and if it is dark is there is anything you can do to add a bit more light? We are natural light photographers anyway so the same will apply to us for the reception, speeches and 1st dance – If it's badly lit can you let in more natural light by opening all the shutters and/or curtains? Are you able to 'brighten it up" with twinkly lights, hanging bulbs/lanterns, candles/tea-lights etc…? Does your budget stretch to hire special event lighting? These light enhances can really make all the difference to the quality of your photographs, and add ambiance and mood to your photography too.
More about Jess Petrie Photography
www.jesspetrie.com / www.jesspetrie.com/blog / [email protected] / FACEBOOK  / T: @JessPetriePhoto / I: jesspetriephoto / PINTEREST / 07581209794