Just because I'm not in the country it doesn't mean that I don't have a full week of blog posts for you, starting today with a rather gorgeous and truly romantic wedding from my good friend Assassynation.This wedding is maybe a bit more traditional than I would normally post but I just fell in love with it as soon as I saw a sneak peak from sassy. It's the subtle colours that sassy has used in her photographs, mixed with the beautiful bride Katy, her gorgeous flowers as well as the amazing venue.
Full names
Katy Wright & Matthew Stanley
How did you meet/ how long together?
We met a few days before Xmas 2007 late on Friday night at a bus stop in Romford.
Katy had a night out with the girls and was eating a jumbo hotdog while queuing for a cab (very drunk!) and Matt was waiting at the bus stop alone, his mate Dan (one of our best men and now Jenna's boyfriend!) had wandered off. Katy giggled to her best friend Jenna (MoH) that that bloke over there had a nice bum! She dragged Katy over to him, they got chatting and exchanged numbers! We have been together just over 3 years now.
Date of wedding
17th March 2011
Location
Parklands, Quendon Hall, Essex
What made you decide to get married where you did?
The main factor was that the venue was exclusively ours for the day and the ceremony/banqueting suite were just the right size to accommodate a smaller wedding, giving it an intimate feel. The décor was beautiful and had just the right feel to go with our theme, the bridal suite was stunning and the baby deer in the vast surrounding
grounds a magical woodland feel.
Who was your dress by?
House of Couture, a bridal boutique in Hornchurch, Essex, have their own collection of vintage inspired bridal gowns designed called Femme Couture designed by Sue Goodchild. My dress was called 1884.
And the suit?
Anthony formal hire in Billericay, who have very well cut suits. Matt is very fussy when it comes to suits and insists on a good fit– I think he tried on more suits than Katy did dresses!
How would you sum up your day?
Perfect perfect perfect! Very romantic for us both.
Did you have a theme/colour scheme?
We wanted a vintage feel to the wedding taking inspiration from Spring time, Katy's love of Ballet and old Hollywood glamour. The colours we chose were various hues of dusky pinks, ivory and silver. The bridesmaids were in a dusky blush pink/nude, Katy's dress had nude flowers pinned on the skirt, and the bouquets/table centres were
various shades of nude, pink and white with sprigs of rosemary pulled together in a vintage style. The table centres were venetian style mirrored square vases on mirror
plates, and the tables were named after famous ballets. The brides hair and make-up was inspired by Audrey Hepburn, and all bridal and bridesmaids accessories, plus the tables were decorated with diamonds and pearls.
Did you have any personal touches? Or things that you did yourself?
Yes – we made the invitations, table name cards and table planner ourselves, as well as the favour boxes. The reason we chose the ballet theme for the tables was because
Matthew took Katy to see Swan Lake the night he proposed. The top table was Swan Lake. Katy also designed her own veil. It was cathedral lengh (108" long) with pearls
and crystals scattered towards the end.
How many guests?
We had 44 guests
What were your special moments/highlights?
Katy: The whole day was wonderful I find it difficult to single out a moment. When we were saying our vows during the ceremony, looking into each other's eyes and making that commitment is a moment I will cherish forever. Sounds so cheesy but it's true. Walking down the aisle was also amazing – I think that's the moment every little girl dreams about. I loved dancing with my family and friends in the evening as well.
Matt: Seeing Katy walk down the aisle and how beautiful she looked! Also getting some time alone together after the ceremony (apart from the photographers being there
taking pics!) and later seeing everyone having a good time.
Is there anything you would do differently?
I think we would have paid someone to do the stationery – it was difficult, fiddly, and took ages, and wasn't as money saving as we thought it would be! Once you add up
the cost of materials it would have cost the same to buy the invitations!
What advice would you give any other couples?
Don't worry what anyone else thinks – you can't please everyone. Do what is best for YOU on YOUR BIG DAY! Oh and scour Ebay – you can save a fortune! (My tiara was just £17.99! The same tiara was £74.99 in a bridal boutique). Don't forget to get a few moments alone together; the day is about being together.
What was your biggest surprise of the day?
Just how smoothly everything went. We were expecting some sort of hiccup or problem that we would need to sort out but we really were able to just relax and enjoy our
special day.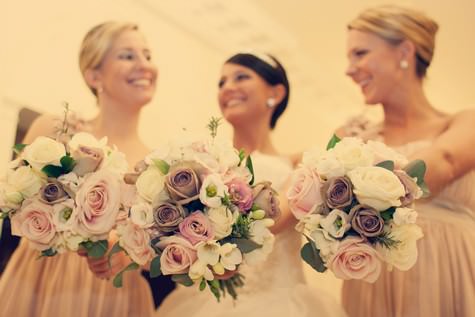 For more information on Sassy's work go to:
www.assassynation.co.uk
Sassy on FACEBOOK
TWITTER
07968948114