Well hello Wednesday, and what a happy, sunny day it is! I hope the weather is lovely and sunny where you are. It's glorious here in Sheffield, it's the summer we never had! We have plenty more sunshine with today's styled shoot, as I take you off to Croatia for this beautiful shoot. It took place on 29th September 2020, and takes in the breathtaking views of the Croatian backdrop. The gorgeous table set up is super romantic and timeless, like an exquisite painting, mirrored with the surrounding decor and of course this beautiful couple. Big thanks to Andrea Grzicic Weddings for the gorgeous photos and to Weddings in Croatia for submitting it to me.
We present to you a hedonistic wedding story under the beautiful Istrian sky. The Artium weddings team responded to the invitation of the well-known wedding planners from the agency Weddings in Croatia to create a romantic story at one of the most beautiful Vrsar lookout points. And a fairy tale was created.
Vrsar – a small charming gem on the west coast of Istria attracts visitors with its uniqueness. The small islands that seem to play around the coast as they calmly sink into the blue with each bright red sunset awaken in us a feeling of peace and fulfilment.
A richly set table for two with a breath-taking view was certainly the focal point of this wedding photo setting. The splendour of the fabric hosted a handful of bold details. Each of them had a unique role; to entice the observer to wish to be a guest at this table.
The emphasis was on natural elements; wood, stone, air, fire, wine. The grandiose cake that came out of the workshop of Antica cakes & sweets completed the desired vision.
Certainly the idea was best rounded off by young, enthusiastic models: Ivana Pirizovich wearing a unique creation; wedding dress Royal bride by Ivana Bilich and our charming groom Mario Ivanković.
Behind the four fluttering white sails, the masters of wedding photography, Andrea Gržičić and Tomica Rašetina, captured every moment of this inspiration. There was no lack of enthusiasm or good atmosphere. This is exactly the best recipe for a perfect wedding. The wedding scene once again showed how fairy tales are possible near us and how it emerges best from the sincere cooperation of experienced professionals from the wedding industry.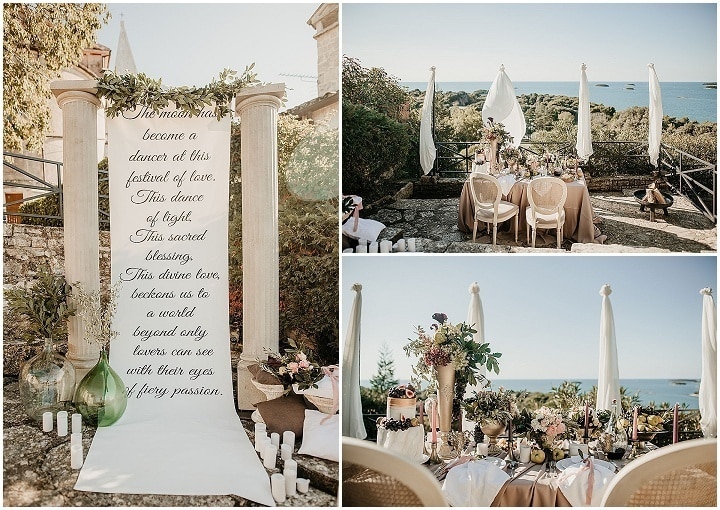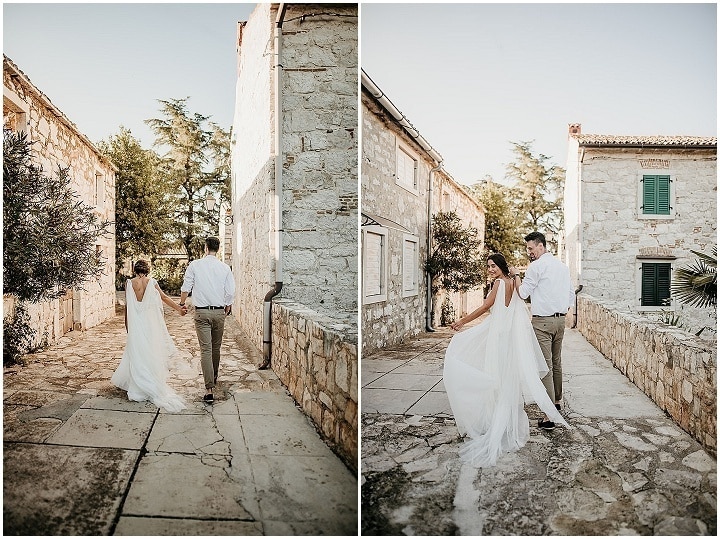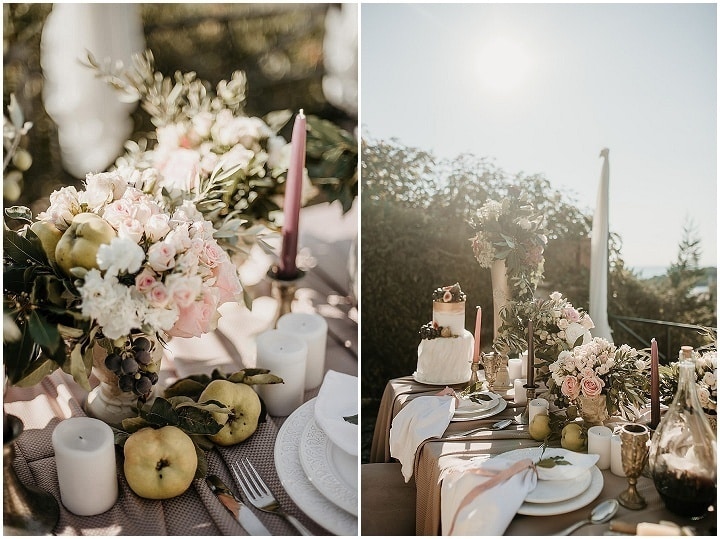 Supplier Shout Outs
[jprel]