Springtime is most definitely my favourite season.  Watching the flowers burst into life, the snow and cold disappear and finally being able to hang the washing out on the line (yes I am that person who gets excited over washing on the line).  Today I am happy to bring you this beautiful spring wreath.  You can make it with real flowers or here like Sofia has with artificial flowers to make it last just a little longer.  I love this DIY post.  It's easy to follow and looks beautiful.  You could make these for decoration at your wedding reception.  They would make a very pretty addition to any wedding.
Sofia from Sofia Plana tells us more on how to make the spring wreath
It's  a super easy DIY that you can even do with your family and friends as a crafty evening plan. I used artificial flowers this time because I wanted the wreath to last a long time, but you can also do it with fresh flowers.  All you need extra is floral tape for the stems.
STEP 1)  You want to start by selecting your main flowers and then attached them with floral wire around the wreath. In my wreath my main flower was the peony.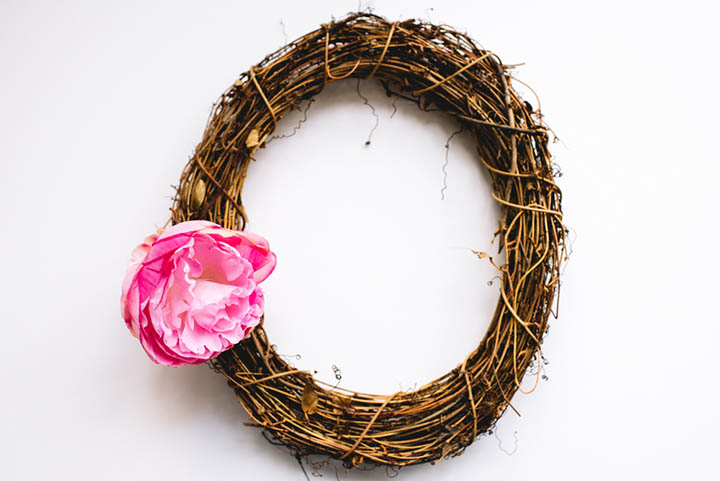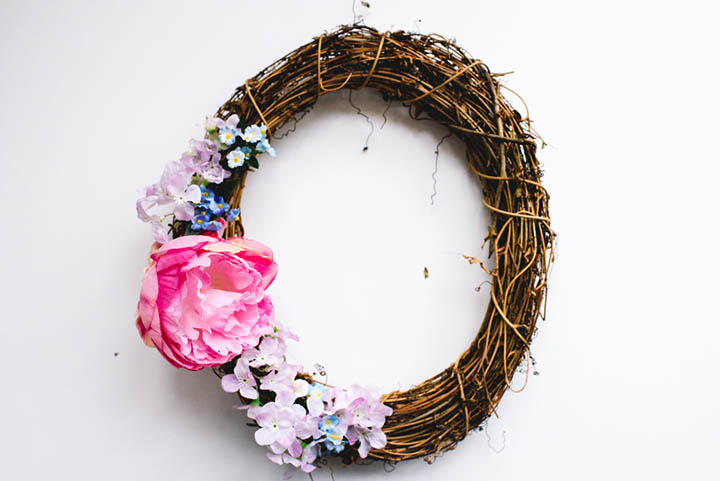 STEP 2) I placed the rest of the flowers on either side. Since most of the artificial flowers have wire stems or hard plastics, I didn't need to wire them, I just put them trough the rattan, like weaving.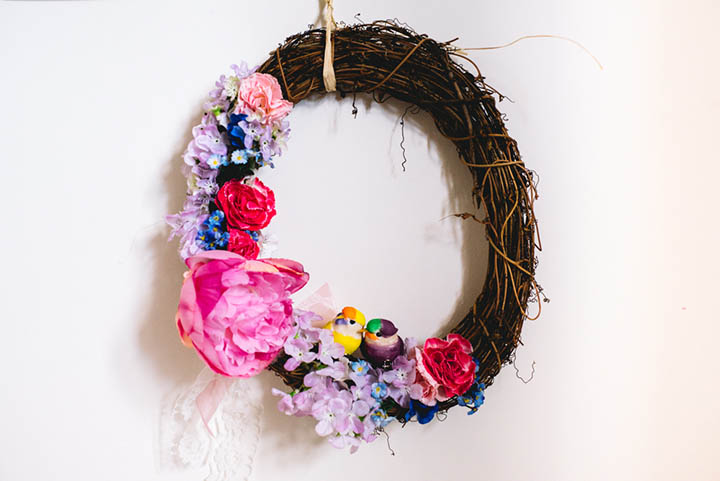 STEP 3) Finally I added a ribbon and lace on one side and some little birds I had in my house, to make it more spring like.
For more information on Sofia Plana…
www.sofiaplana.com
www.runningbarefoot.sofiaplanaphotography.com
FACEBOOK
TWITTER
INSTAGRAM

[jprel]