Happy Bank Holiday Monday everyone, I do hope you are having a good day. Today is a one post day due to the bank holiday but I've made sure it's a good one for you! This fab DIY tutorial is going to be the last one for a few weeks, as this DIY feature won't be running while I'm off on maternity, but not to worry it will return in September and in the mean time there are a load of wonderful tutorials to check out in the archives. Todays Tutorial comes from DIY regular to the Blog  Andrea Pittam from Kiss the Frog as she brings you this wonderful handmade Bow Tie tutorial.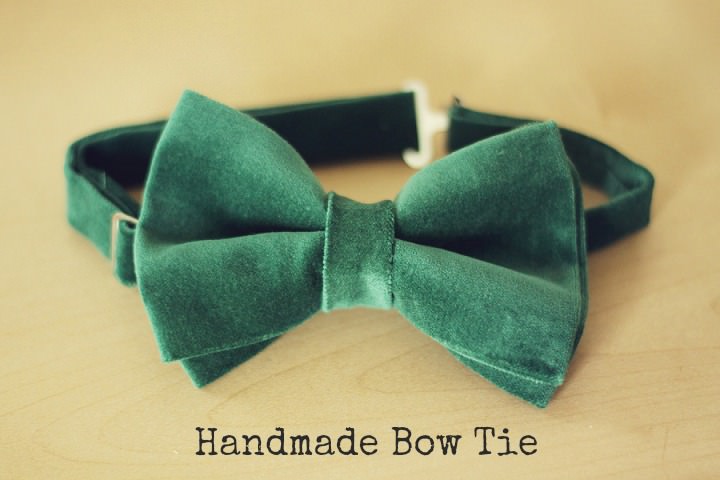 These bow ties are really simple to make and can be made in so many different fabrics that your colours options are endless
STEP 1) First you need to cut out your paper templates and fabric.  You need two pieces of fabric for the bow part of the bow tie.  One piece only for the middle and strap.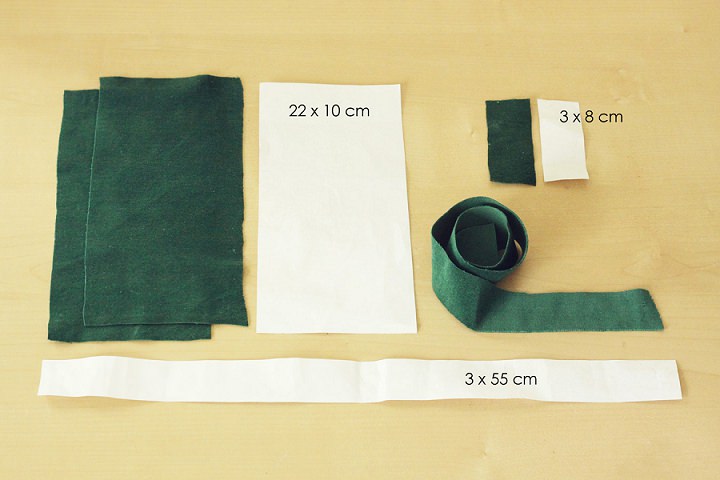 STEP 2) Start with the two bow pieces.  Take one piece and place it face down and turn the two long outer sides in by 1cm. Then take the shorter edges into the middle and pin in place.  Use the ruler to make sure the two sides measure exactly the same. Hand stitch down the centre.  Repeat for the second bow.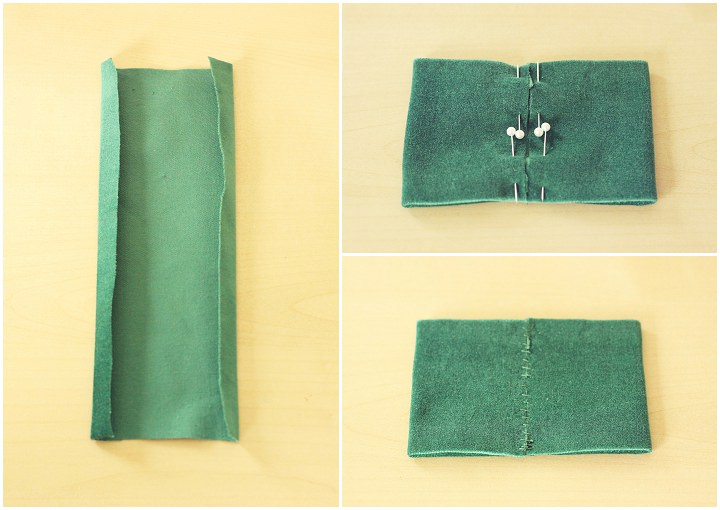 STEP 3) To make the bow place the two bow pieces on top of each other and pinch in the middle.  Stitch through the middle to hold in place.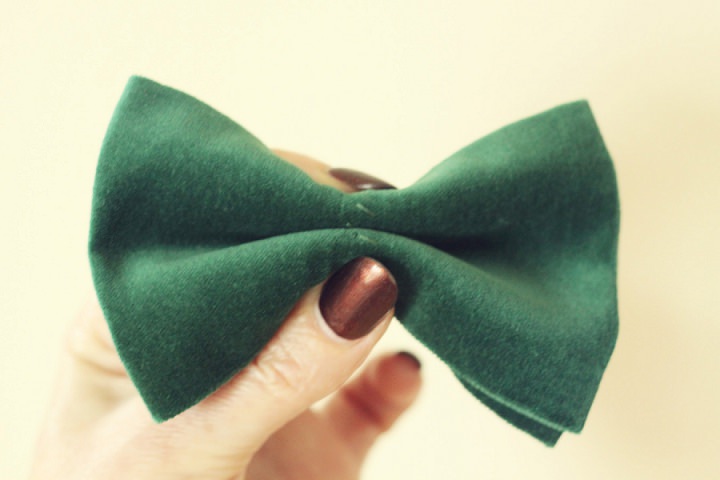 STEP 4) Take the middle piece of the bow tie and turn the two long outer sides in.  Iron along creases to hold in place. Moving on to the strap, fold the two long sides to the middle with the fabric facing down.  You are following the same procedure as used for the middle piece of the bow.  The strap is just a longer piece of fabric.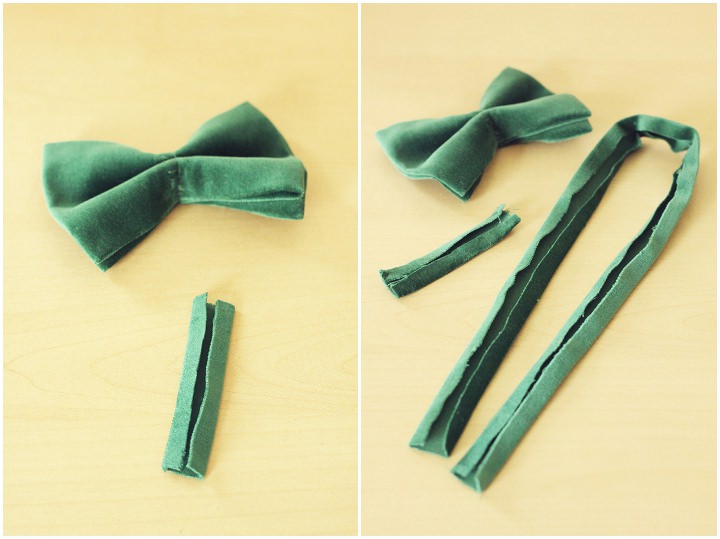 STEP 5) Sew down the middle of the strap to hold in place. Next the bow tie clips need to be attached to the strap.  Take the first piece of clip, as shown in the image.
STEP 6) Slide it around one end of the strap. Sew the end in place.
STEP 7) Take the bow tie clip with the small hook, and slide onto the bow tie. Take the end, without the clip attached, and thread through the first bow tie clip.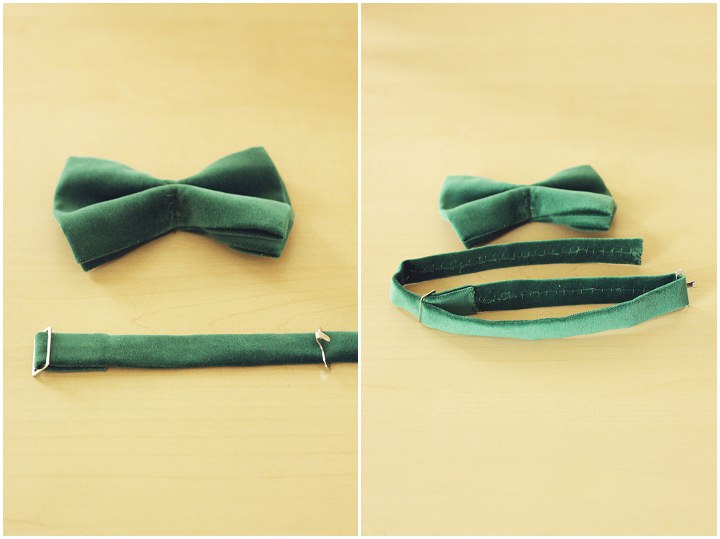 STEP 8) The third part of the bow tie clip is threaded onto the remaining end and sewn in place.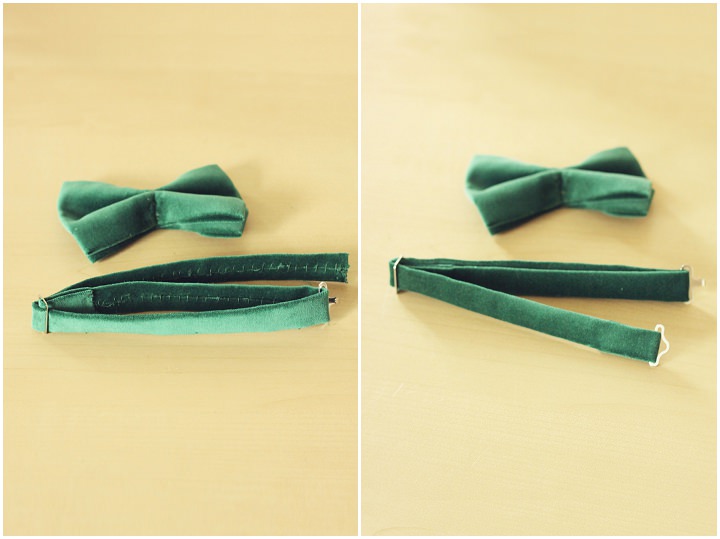 STEP 9) Take the middle piece of the bow tie and place on top of the front of the bow tie.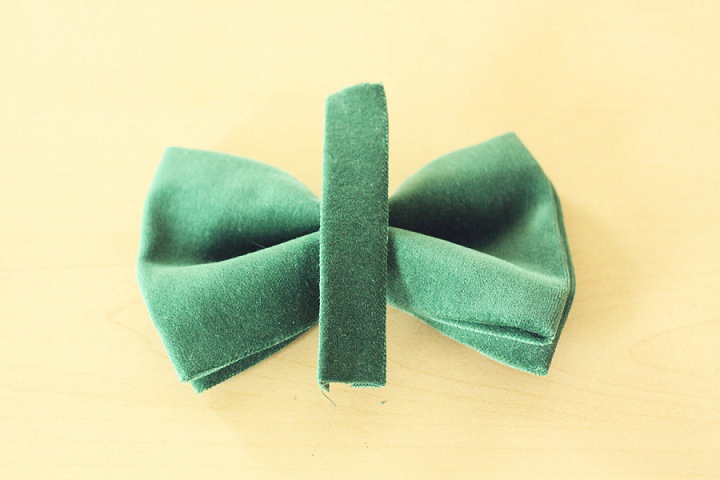 STEP  10) Turn your bow tie over, add the strap and pin in place, followed by sewing.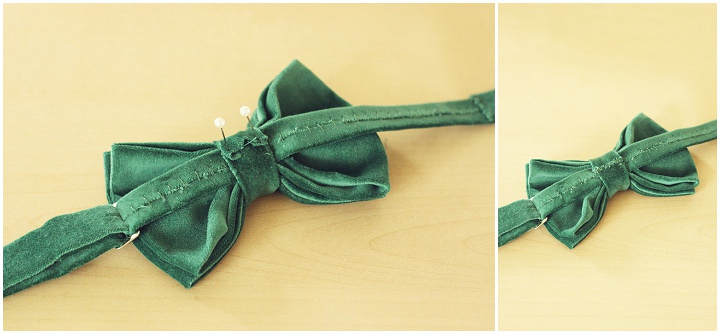 STEP 11) Your bow tie is now finished.