Today's real wedding is a fabulous one, I have to say I have never been sent so many images for one wedding before and I really struggled to narrow the choice down, I could have posted twice as many as I actually have! The lovely Joanna Brown from Browns photography is the very talented photographer in question! I have featured Joanna's work before as well as this very same couple, when I posted their engagement shoot ( CLICK HERE TO VIEW) I simply LOVE Joanna's style, so soft and romantic with a hint of vintage. I also have the pleasure of working with Joanna at a rather wonderful wedding in October which I'm really looking forward to!
Joanna says about the shoot:
'Editing this wedding just makes my heart sing as this couple are seriously in love and made for each other.  From the moment I met these two I was blown away by how down to earth, friendly and great company they are.  I would often bump into Sam in Brighton and she would always greet me with a huge hug and smile.  On the morning of the wedding they were both nervous however as soon as their eyes met in the ceremony they beamed and did not stop all day – nothing can touch these two, no amount of snow, coldness or pre-Christmas stress.  On the eve of Christmas eve, Sam & Jon had the fairytale wedding in Surrey, if was a right Christmas affair and full of romance and charm, they were up for some portraits in the snow and boy it was cold but well worth it.  They ate a feast, had some hilarious speeches, ate yummy cake and then danced the night away.  I also had the lovely Juliet McKee from Sugar and Spice Photography to help second shoot with me so a huge thank you…   Sam & Jon I know that you will be very happy together you are such a beautiful couple on the inside and out…. Joanna x'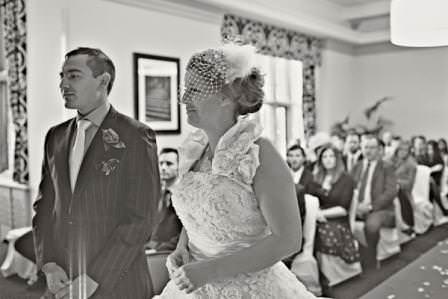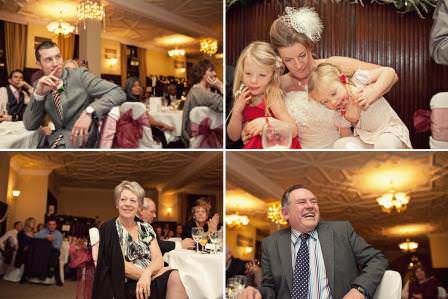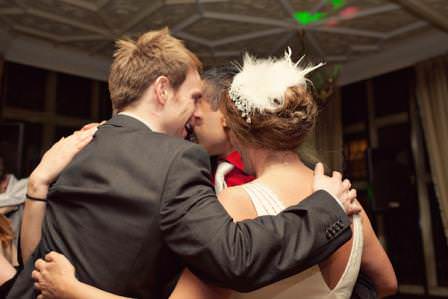 Thank you so much to Joanna for sharing these photos with me, and a massive congratulations ot eh lovely couple Sam & Jon, your wedding was amazing, may I wish you many years of happiness together.
For more information on Joanna's photography services go to:
www.browns-photography.co.uk
joannabrownphotography.com
Joanna on FACEBOOK
[email protected]
07825 512567