Hello and happy Sunday to you! Today I am delivering you a 2 photo special….because this is the last Sunday I'm feature a Fabulous Photo! As of next week it's all change on the blog, more details about this will be on the blog tomorrow, but Fabulous Photos is being replaced by another bigger and  better Sunday feature. I may occasionally add a fabulous Photo into the week's post, if I see something I particularly like, but from now on Sundays will be filled with much more wedding fabulousness!
Tomorrow is also the launch of the new Look search function on the bog. I've been working away at the back-end of  the blog to make it a lot more user-friendly, so adding in a new navigation bar at the top with many more categories so finding your favorite articles and posts will be a lot easier. As of tomorrow I will be blogging twice a day and adding in lots of  new features! I will also be able to show you the results of the readers survey which I found really interesting……………So lots to come back for on the blog tomorrow!
As for today, I am cooking a roast dinner for my in-laws and my sister-in-law Johanna (who is getting married next June) so lots fo wedding talk do doubt. Johanna will be on the blog on Wednesday in a new feature I will be running, so you'll get to hear more about her wedding plans then. But today is family day and I can't wait to tuck into some good food!
The First Fabulous Photo I have for you is from Joanna Brown of Browns Photography
It's a totally stunning photo from the a totally stunning wedding of Megan & Mike . I just love Joanan's use of light, her style is so soft and romantic, dreamy, whimsical…………it really feels like you are watching a very secret moment for this bride and groom, who seem totally besotted and immersed in each other!
I had the pleasure of working with Joanna at a wedding at the beginning of October and I can say first-hand she is a delight, very professional and highly creative in her work, any bride and groom would be lucky to have her!
You can see the full wedding HERE….and I urge you to take a peak as it's stunning!
The second Fabulous Photo is from The Barbers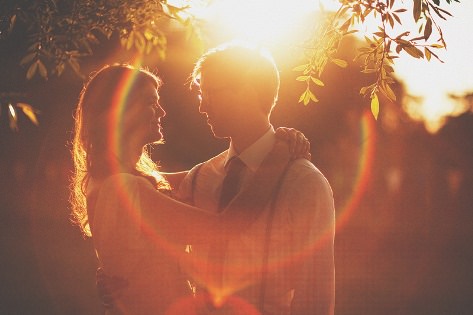 I love the Barbers, I love them and I love their work, I at last got to meet them a few weeks ago at the Designer Vintage Bridal Show, and they were as full of fun and life as I imagined they would be. I love their work, it's full of great composition, imaginative angles, and you can really feel the character of the couple through their photos. This photo in particular is of Chris and Beth who got married in July at Bockleton. They had a Village fete theme wedding with a Dog Show……..yes a dog show! I chose this photo in particular as it's just so warm, romantic and full of gorgeous sunlight, the barbers have captured a truly magical moment!
You can see a video of the day shot by  Shuterbox Films HERE
Fore more information on Joanna's work and the Barbers work go to:
www.browns-photography.co.uk
joannabrownphotography.com
Joanna on FACEBOOK
Joanna on TWITTER
[email protected]
07825 512567
www.the-barbers.net
www.the-barbers.net/blog
FACEBOOK
TWITTER 
[email protected]
07922 594848