You may or may not follow my Happiness Project which I started 2 years ago. The first year the purpose of project was to find something to be happy about every day, simply to make me start appreciating the little things in life, the things that sometimes we forget and take for granted. The second year (last year) I decided to change it up a  bit and move all the things I was happy about to the end of the week in a Sunday review post, kind of a summary of my week and all the things that had made me happy that week. The rest of the week was spent posting, inspirational, happy and funny quotes.
The project was a lot of fun so I have decided to keep it up this year. I get lots of remarks about my quotes and I know  a lot of you like them, so I thought it would be a good project t keep going. Alongside this is the end of week round-up which I will also keep going, as it really does make me appreciate life and make me realise the amount of good that goes on around me!
This afternoon I wanted to share with you my year in pictures, many of the things that have made me happy this year! It's been a fun year of sunshine, cats, babies, eating, drinking and sharing time with friends and family! Bring on 2014 for much of the same!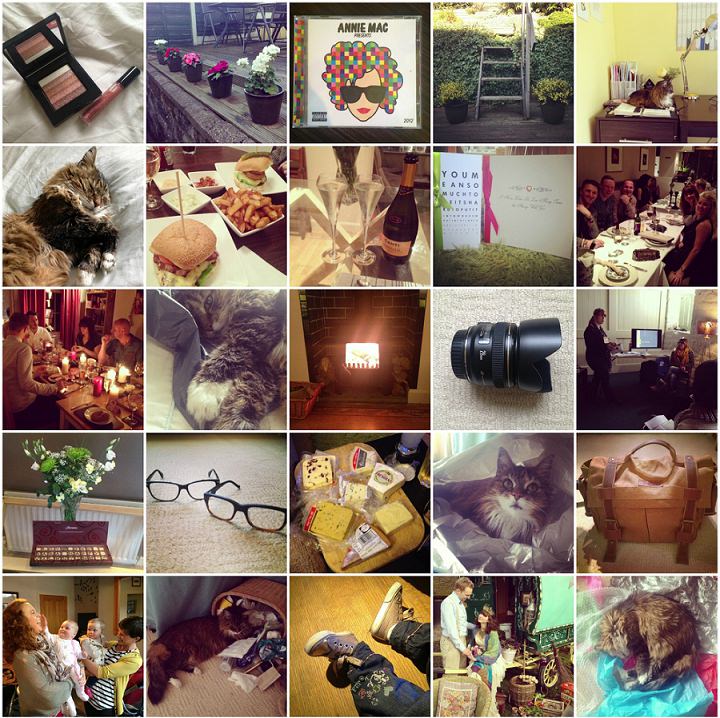 Big Boho Happiness Love
Kelly xx