Today's Real Wedding is actually an Engagement shoot and has been sent in by Ananda Lima a very talented New York Photographer who I met on twitter recently.
The Shoot shows shows us great views of the Manhattan sky line, and was taken at sunrise so the low lighting is beautiful! The couple are Yvonne and Lawrence and I'm sure you will agree with me that they make a very cute couple.
Ananda says about the shoot:
'When I talked to the lovely Yvonne and Lawrence about booking their engagement shoot, I suggested (as I often do) that we met early-ish to have more privacy and better light. Usually couples choose to interpret 'early' on a weekend to be 11 am, which is totally fine (it is much better to have a happy awake couple than the best lighting/ privacy conditions)… but these guys are real troopers and immediately replied with "how about sunset?".
The good stuff didn't stop there. Yvonne and Lawrence were amazing company: super sweet, funny and very cute with each other (morning crankiness factor = zero!). They picked a gorgeous location and brought cupcakes for a breakfast picnic! What a great way to start the day it turned out to be!
The shoot was at Gantry Plaza Park in Long Island City, since they had their first date and spent a lot of time together there in Long Island City (not too far from the park). The park has a beautiful view of Manhattan as well as some very cool areas. We spent a couple of hours walking around, enjoying the sun (first weekend of Spring), having apple juice* and cupcakes… and taking pictures!… Here are some of them!
Congratulations, Yvonne and Lawrence! All the best with your wedding planning and thank you for a very fun Saturday morning!'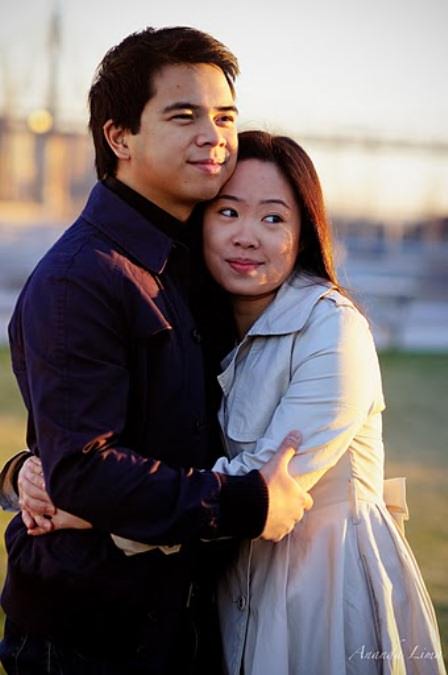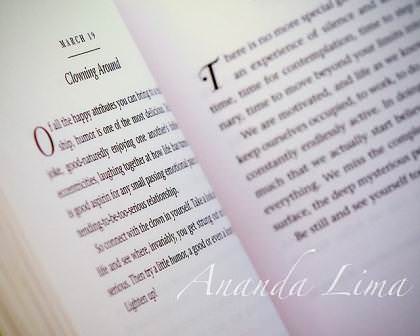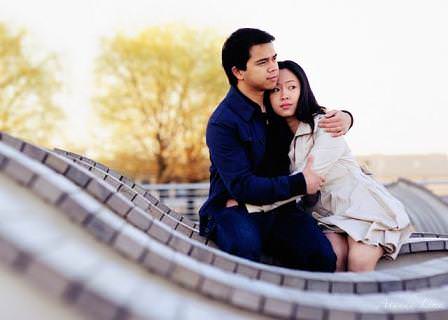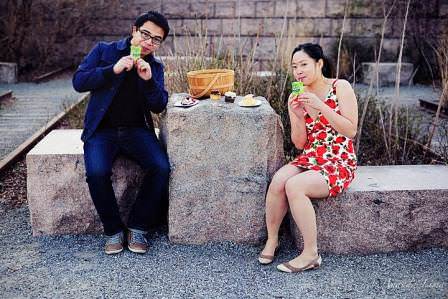 I love Ananda's relaxed style of photography, I'm really pleased as I have one of her weddings to share with you in the next few weeks, so look out for that!.
For more information on Ananda'a work go to:
www.anandalima.com
www.ananalimaphotography.com
FACEBOOK
TWITTER
Due to an email issue if you have emailed me between the 2nd & 9th of December, please resend it.
X