So it was my Boho Christmas party last night…..more about that later on today. For now I have a really cute and quirky engagement shoot for you courtesy of Laura Babb , It's a really fun group of photos that really seems to reflect the couple. Even though I have never met Helen and Sam I really feel like I know them a lot better after this shoot….I'm sure their wedding in August is going to be loads fo fun!
Laura tells us a bit more about the shoot:
Helen and Sam met at a party. They've been engaged for a couple of months, after Sam proposed on Brighton Beach and then took Helen shopping for a vintage engagement ring.
When we talked about possible locations for an engagement shoot, we thought about Camden but none of us wanted to get up early enough in the morning to avoid all of the tourists, so we decided to hit the back streets of Gospel Oak, where they live.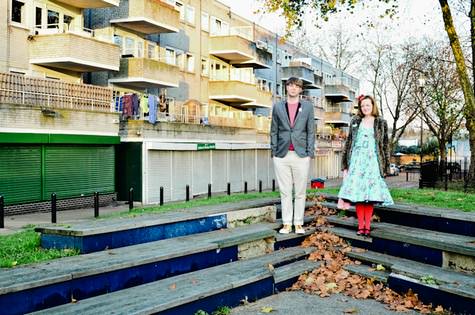 Before we headed out, I popped round to their flat for a cup of tea and to take some pictures of all of the weird and wonderful stuff that lives there – Helen is an artist and a keen crafter and she has a magnificent collection of curiosities, including a taxidermy squirrel and a collection of dolls faces!
Helen and Sam are getting married next August and they're planning a fun London pub wedding.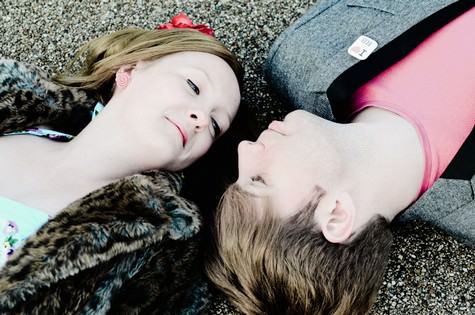 For more information about Laura's work go to:
http://babbphoto.photoshelter.com
http://babbphotoblog.com