I love meeting new suppliers, so when I was contacted by Murdo from Zest Mixologya few months back I was very keen to meet him. After a few cancelled meetings, and a few rescheduled appointments we eventually got to meet a few weeks before Christmas.
Zest Mixology is a company that supplies unique bar and cocktail solutions for weddings nationwide in the UK and in Ibiza (during summer months). Their Services include Flair-bartenders that juggle with bottles as part of highly visual routines, Cocktail-Mixologists, waiting staff and themed performers that can create an unforgettable experience for wedding guests with anything from flamboyant dancers to fire breathers.
They offer a complete drinks solution for any wedding event and can either setup one of their bespoke cocktail bars or work from behind and existing bar in wedding venue.
What I liked about Murdo the man behind Zest, is his enthusiasm and highly professional approach to what he does. He has spent a lot of time and energy getting his services just right, getting the bars to a high standard and making sure he has the right staff. He offers a bespoke package to every one who books him, and is there on hand to go through any ideas you may have.
I love this idea and think having your own personal cocktail makers on hand for your wedding or event would be totally fabulous…………you can even get a signature cocktail made!
Murdo says about the bar services:
'It's a complete drinks solution' means that Zest Mixology can create individual drinks menus for a reception to tie in with a theme, supply beautiful glassware , provide a fully functional bar unit , freezer solutions and professional staff. Zest can either supply all the alcohol or create a 'shopping list' for the venue to source the alcohol.
Zest Mixology can provide services to operate various parts of a wedding reception such as; a full bar service, a Champagne reception, a flair show, a pamper hour or even cocktail training for quirky entertainment.'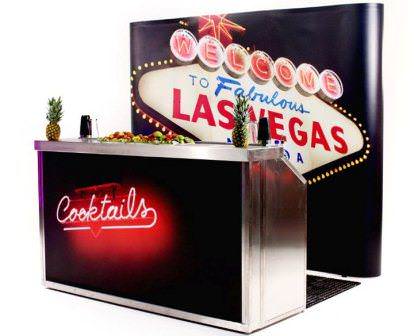 Zest is based in Leeds, but they cover the whole of the UK, traveling the length and breath of the country for weddings, corporate events, hen parties, stag parties and private parties.
In the Summer months they also take their bar service to Ibiza, so perfect fro any Ibiza weddingyou may be having………..Think private Villa, with your own bar set up providing cocktails, and champagne for your wedding guests…perfect!!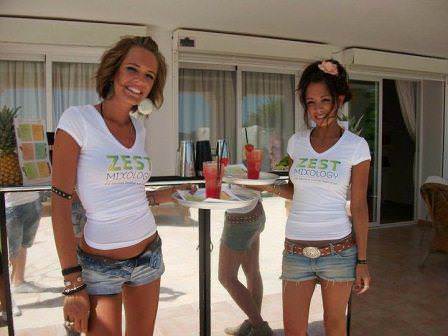 I would highly recommend using Zest for your wedding or event, a great service from a really fantastic and spot on professional company. Here are a couple of reviews from former customers:
 "Hiring Zest Mixology proved to be a huge hit at our wedding! The cocktail bar looked fantastic in the castle surroundings and the drinks themselves went down a storm. The flair mixologists were a real talking point and the cocktail training was a fun photo opportunity, we have had many great comments from our guests. Thank you for making our wedding even more special"  Sarah and Dean Johnson, Newcastle
"Many thanks for your great cocktails and superb service on our New Years Eve wedding, all our guests and we really enjoyed them, you both worked very hard. I would recommend you anytime. The cocktails were delicious and personal to our theme, thanks again."Alison Wigglesworth on behalf of Ewan & Laura, Staining
For more information on Zest bar services for either your UK or Ibiza wedding or event go to:
www.zestmixology.co.uk
www.zestmixology.co.uk/blog
FACEBOOK
TWITTER
[email protected]
UK Office: +44 (0) 845 5194288
UK Event Mobile: +44 (0) 788 2084422
Spanish Event Mobile: +34 691 717 832