Today we are back with Lisa and Alex from 2 people 1 life for wedding number 35.  Today we meet up with them in South Africa, Khayelitsha to be exact for this traditional South African Wedding. This wedding sees a fair few changes of outfits for Lisa as they take on a bit of a photo shoot before the wedding itself, as well as a naming ceremony which takes pace after the wedding.
(In case you have missed it the whole story Lisa and Alex have spent the last two years travelling round the world getting married in every country they visit, you can read more about their adventures HERE.)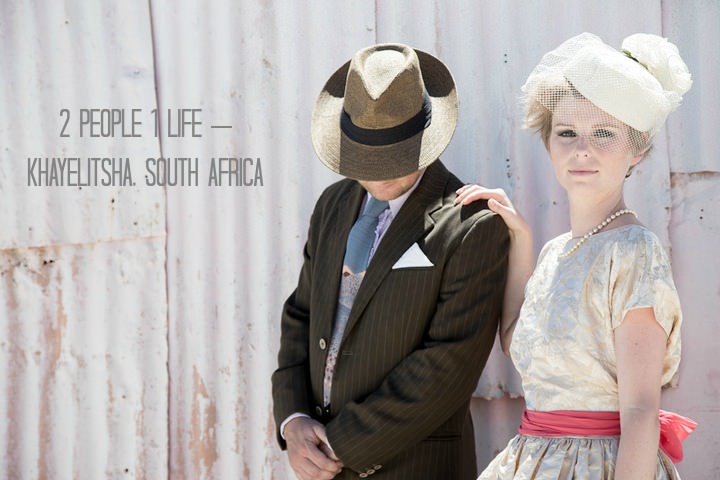 I'll pass the Blog over to Lisa to tell you more about the day………. 
The next day we all got together at the side of the highway so that we could drive into Khayelitsha in convoy. The township is home to half a million people in the space of under 45 square kilometres and is like a huge dusty maze. Streets are just the spaces between homes and are not signposted, named or numbered.
We all arrived together at Lungi's B&B and were warmly welcomed by Nomalungelo, otherwise known as Gladys. We settled in quickly into Lungi's and Debbie got straight to work on my hair, wrapping it around straws to make it frizz! With the addition of smoky eyes and a white afro later I was ready to be dressed while Alex had his hair slicked back with whatever product we could find to keep it down.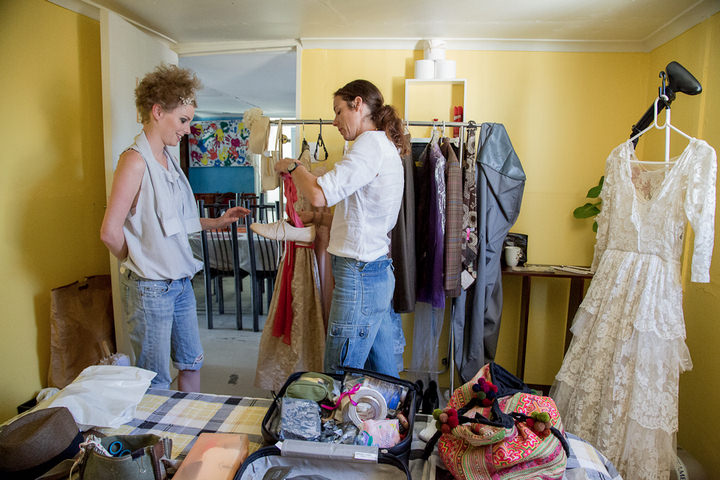 The colour on the walls of the homes, the tin shacks held together with whatever could be found. The sandy lanes and the colourful washing hung out to dry in the baking sun. We drew a friendly crowd quickly as we wandered the streets and had a laugh with the guys cleaning cars near to the barbers where we sipped orange fizz in the shade.The sun was hot and the outfits heavy but by 1.30 we were done shooting outside and could head back to Lungi's for another change of clothes and it was wedding time!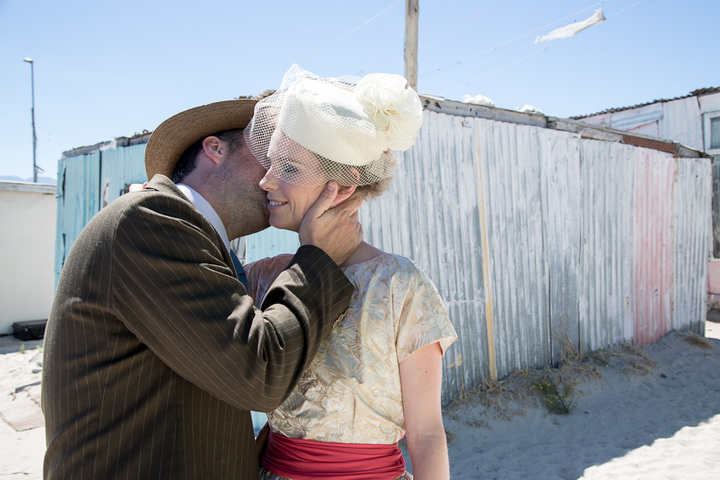 Before long it was time for the ceremony to start. The choir sang their hearts out as we arrived and we even had guests! We had met a couple staying at Lungi's and invited them to join us. We never even asked them their names, nor them ours but they came along and got more than they bargained for when Alex was told he would need a best man!
The German couple looked worried as we insisted that he be the best man as aside from the pastor, he was the only man present! Janet was roped into being by my side throughout the ceremony and we got down to some seriously emotional wedding business.
The pastor spoke Xhosa throughout the ceremony and one of the choir translated for us. The Priest told the congregation about how God made Adam and that without a woman at his side, Adam was useless.
God finally decided to make Adam a wife, a companion and before long Eva arrived. His sermon was all about respecting the relationship you have with your wife, about being faithful, about how much you need each other and that a relationship is with two people. If a third person is involved it all goes wrong. Many of the people we spoke to about weddings and being married in Khayelitsha stated that infidelity was a big problem!

The Priest asked our 'relations', the German guy and Alex's Mum if we were going to be okay to be married and if we would respect each other and they confirmed that we would.
Once the Priest announced us husband and wife he took us in front of the altar and held our hands tightly. He bound them all together and held them close to his chest as he blessed us. The choir went quiet just before the blessing and Gladys closed the church door.
The choir began to chant, each something different, in a fast undulating way, getting louder and louder and swaying on their feet and then the priest started our blessing. His voice broke away from the rest and in the same fast, frantic prayer he blessed us. The prayers and the blessings gripped our hearts even not understanding the words and I let out a tear or two of happiness and sheer respect for the people of Khayelitsha who had welcomed us into their church, their home and their hearts.
The door was opened again and the choir began to sing once more.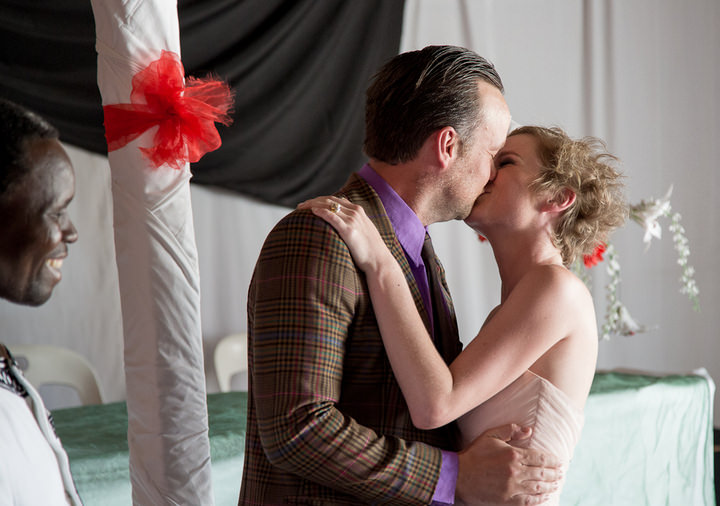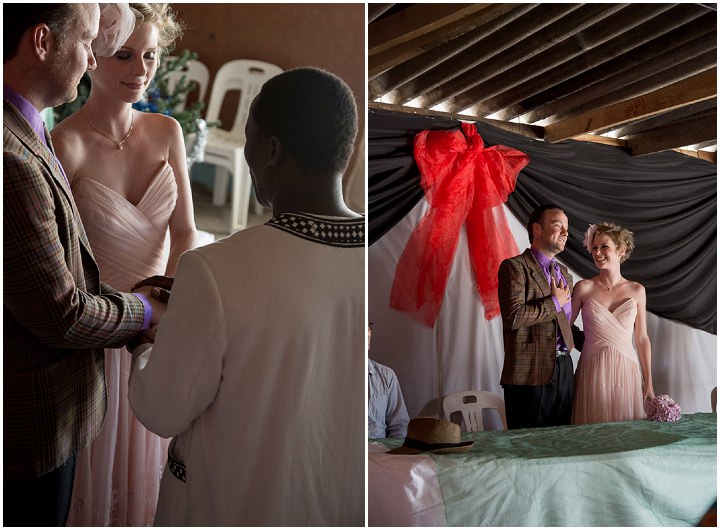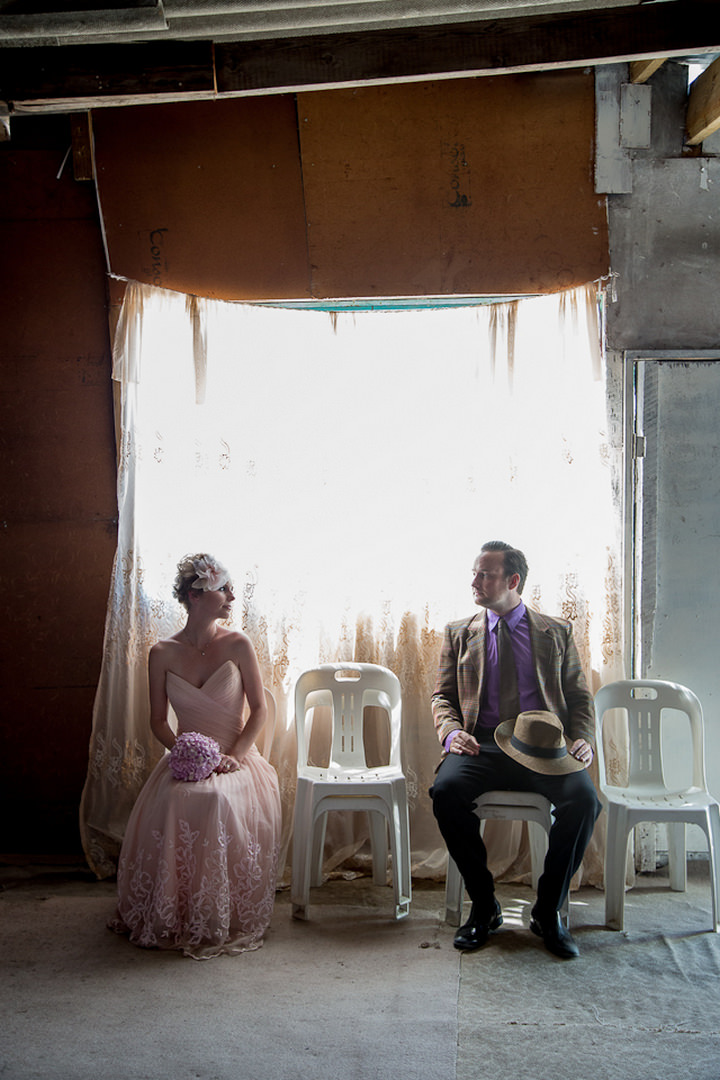 We had been welcomed so readily into Gladys home, into their church and by their neighbours who all came to sing and dance once the ceremony was over. Everyone clapped, sang, ululated, danced and rejoiced as we wound our way back to Lungis and that was it, the party had started and showed no signs of stopping!
We danced along for a while and by 3pm we were so hungry we had to have a break to eat. We ate curried veg, chicken pieces and ugali which is a starch dish, like rice. We all sat around the table eating and drinking and talking about the day so far.
Once lunch was over we went back out to do a few more shots and to meet some more neighbours! I was dressed excitedly by Gladys in the ladies traditional clothes called 'Amajeremani'. I had a scarf wrapped around my head and it was explained to me that before a woman was to be married she must remain 3 days without shoes in the home of her husband to be. This is because because the ancestors of her husband to be must welcome her. If she is wearing shoes, they cannot welcome her and she would not be allowed to marry him.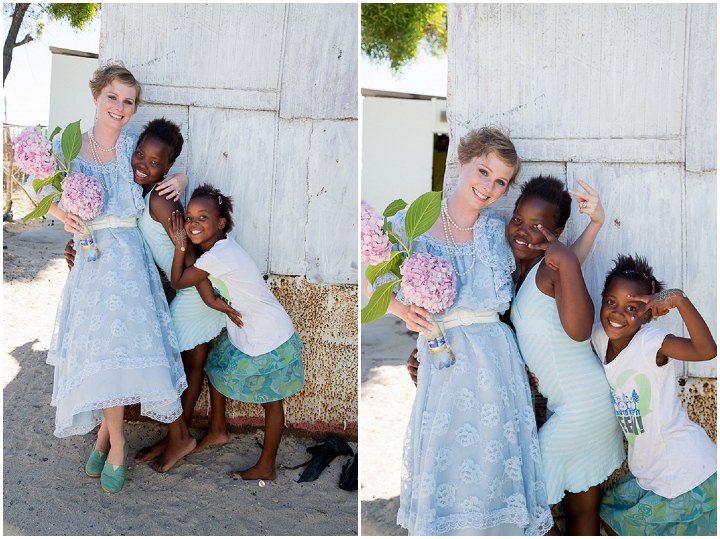 Next it was explained that I would have a naming ceremony where I would be given my African name. I had to be seated on the floor and lower my eyes to show respect for my new family. I was told that my new name would be 'Sive' which means 'listen' and then I was welcomed into the family by again being danced down the street!
While all this was going on Alex had to go and learn about the 'Lobola' which sometimes translated as 'bride price'. It is tradition that the man, in order to ask for a woman's hand in marriage must prove he can support her and to do so must give her family a number of cows as proof.
"The custom is aimed at bringing the two families together, fostering mutual respect, and indicating that the man is capable of supporting his wife financially".
Of course this involved Alex getting close and personal with a cow! I got the best part of that deal for sure!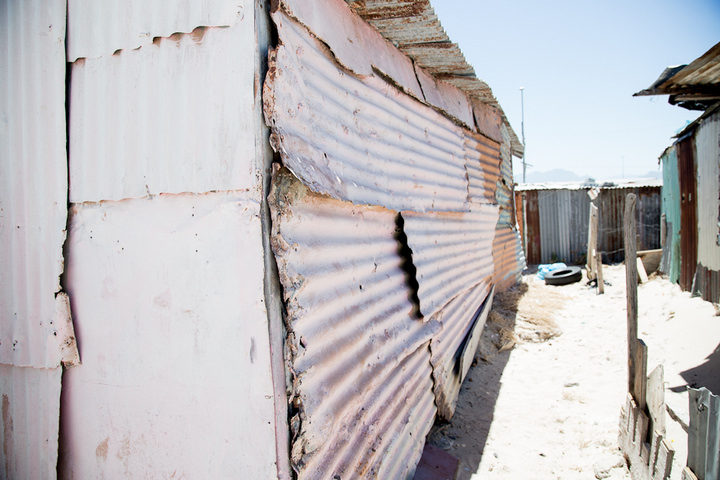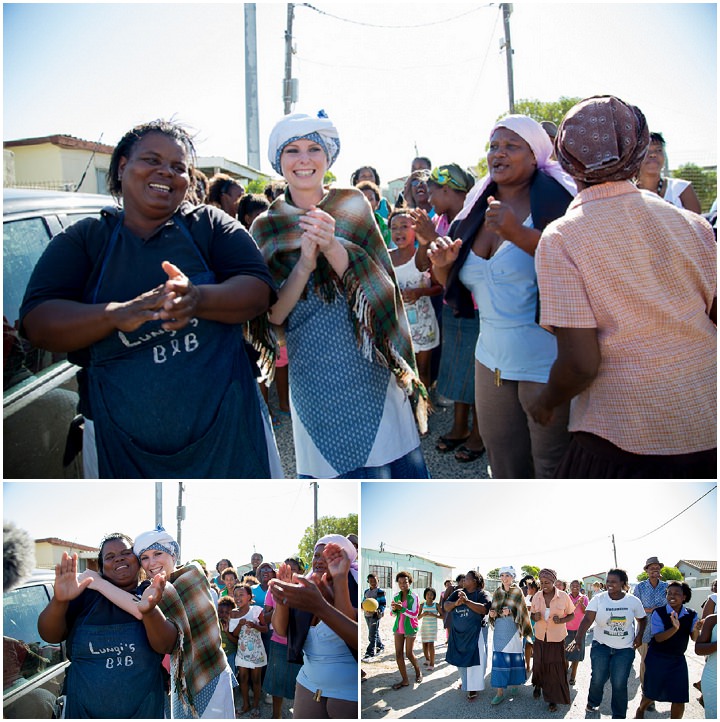 After so long we sneaked away to get changed out of our traditional clothes. It was so incredibly hot and while I would be sad to leave after such an amazing day I was exhausted and exhilarated and my mind had been well and truly opened after meeting Gladys and hearing her story.
We left and said our goodbyes, they weren't sad ones as the party was still going on and looked far from finishing. The waving, dancing and singing and clapping continued as we drove away.
We got back to our campsite, reflected on our day and collapsed happily in our pop up tent!
It was a real experience to see these two cultures side by side, different era's, different homes, different beliefs but still all the same, we all; world over, LOVE a wedding!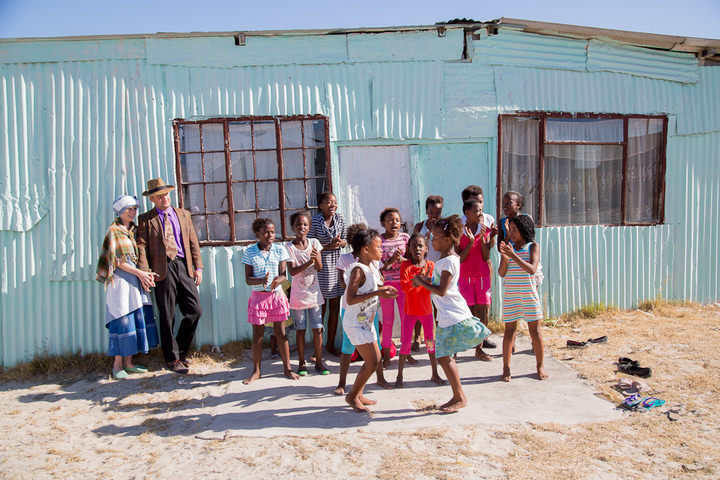 Thanks as always to the dream team…you introduced us to some of the most inspiring people we have ever met (yourselves included), offered us an opportunity we would have never dreamed of AND made us look flipping AWESOME!  You all ROCK.
HALO (Annika Olah) – Shoes and Jewellery | ANNIES ANGELS – Hat and Belt | COSTUME HIRE – Dress, Purse and Shoes | SECOND TIME AROUND – Alex hat, shirt and suit | HAIRPIECE – Robyn Roberts | WENDYS in OBSERVATORY – Dress | LOCATIONS – Lungis B&B | PHOTOGRAPHY – www.blink-photography.co.za | STYLING – Annika Olah [email protected] | MAKE UP – Debbie Jean www.realwomenmakeup.com
To follow Lisa and Alex's journey go to
http://2people1life.com/blog/
http://2people1life.com/blog/the-whole-journey
FACEBOOK
@2people1life
If you have missed any of the previous weddings you can catch up HERE,HERE , HERE, HERE, HERE, HERE , HERE  HERE , HERE ,  HERE , HERE , HERE ,  HERE , HERE, HERE,  HERE , HERE  ,  HERE AND HERE