Yesterday I told you all about Sassy from Assassynation who I'm doing a photo shoot with in February. Well as I promised here is one of he recent weddings that she so kindly submitted to me.
The wedding is an intimate outdoor wedding, with some gorgeous elements to it. The couple are Carole Paulus and Jonathan Wilkinson who got married on
26th October at Barnsley House in Cirencester. They found the venue by luck and fell in love with it, and from the pictures you can tell why! Their colour scheme was Black and White, and they had an intimate ceremony with 8 guests. The wedding is very simple, but that is what makes it so special, the venue itself needs little decoration, the candles and tea lights are enough and the couple themselves are gorgeous!
The couple were moving to New Caledonia (the other side of the world) so wanted to get married before they moved. They were living in London but Carole is French and originally they were not going to have any guests, it was just going to be themselves as they felt it was too short notice to expect people to come. In the end both sets of parents, Jon's brother and gran and Caroles friend and cousin all came to help them celebrate the big day. The wedding was outside in the stone temple and despite the rain it was a lovely ceremony. After the ceremony the guests were treated to high tea and champagne in another heated stone temple while Sassy stole the happy couple away for their wedding pictures. The couple are planning a big party in France next year to celebrate their marriage so that all their friends and family can come.
Sassy told me the most speical moment was when Carole and Jonathan saw each other before the ceremony and walked up the aisle together 'it was very emotional'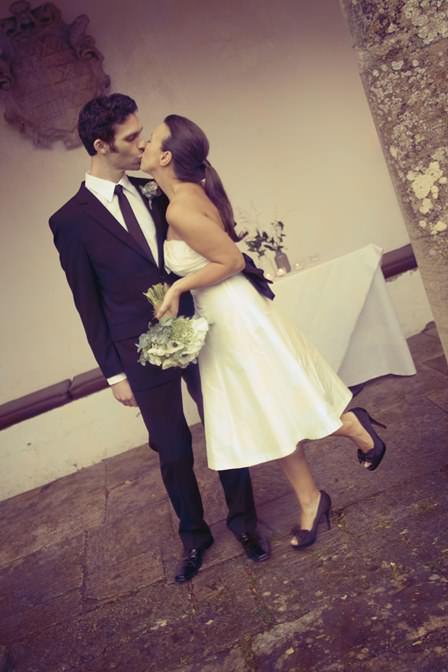 Thanks you so much to Sassy for sharing this gorgeous wedding with me, It really is stunning. And a massive congratulations to Carole and Jonathan on such a beautiful say, may I wish them many years of happiness together!
For more information on Sassy's work go to:
www.assassynation.co.uk
Sassy on FACEBOOK