Today's styled shoot focuses on couples being eco friendly and holding smaller more intimate weddings. Sustainability is such an important topic these days so it is only natural that being eco friendly is an important aspect of planning your wedding. Today's shoot took place on 17th July 2020 at Wickerwood Farm and was put together by Kirsty Mackenzie Photography. Kirsty and her team wanted to showcase how intimate weddings can be as beautiful as big lavish affairs while flying the flag for sustainable weddings. Her inspiration was boho and intimate, with hints of colour to add to the outdoorsy backdrop. This can be seen in the red florals and red car which are were perfect with the outdoor backdrop. I just love this shoot, it is so dreamy and whimsical and the golden evening light works perfectly with this gorgeous couple.
An eco-friendly, boho styled intimate elopement editorial for couples who want a smaller wedding.  
Kirsty tells us more about the shoot
Myself and Jude really wanted to keep the shoot small and intimate to showcase that you don't need to have huge installations and epic backdrops to have a super fun and beautiful wedding. We also wanted to fly the eco-wedding message. So we made sure all the suppliers were eco-friendly and sustainable. The message was to have a wedding with no throw away, disposable mentality. As well as the venue being eco-friendly, we also used a Poppy Perspective dress, with repurposed vintage lace, and a local florist – Sussex Cutting Garden for seasonal home-grown flowers. I definitely feel we accomplished everything we set out to do and am really happy with the end result.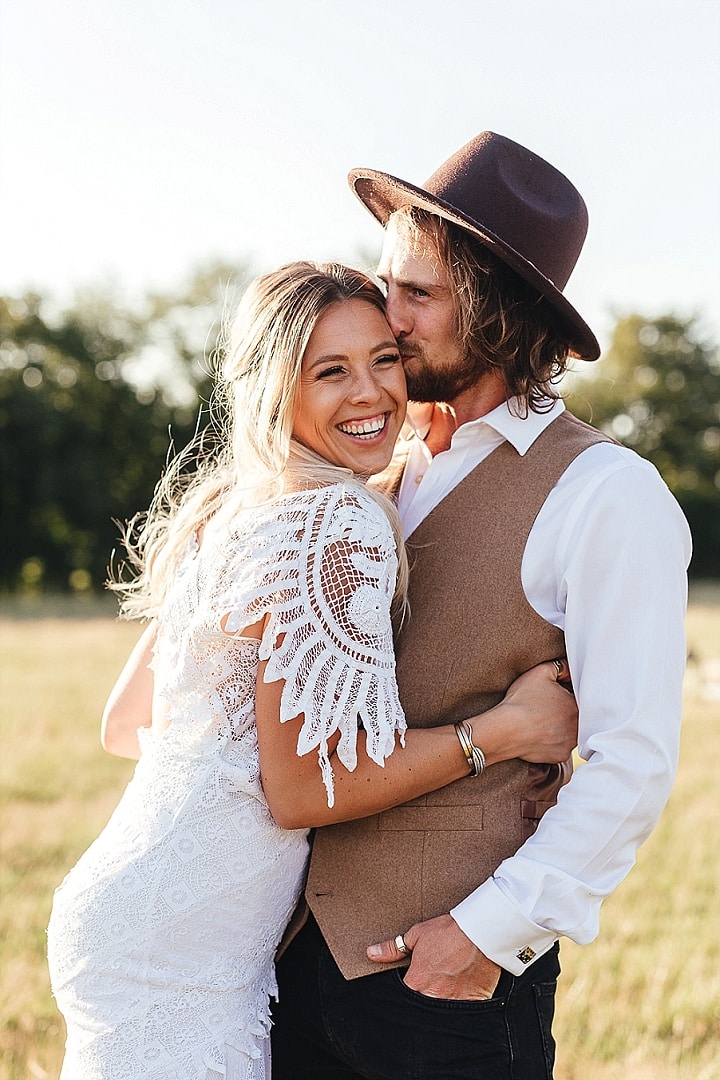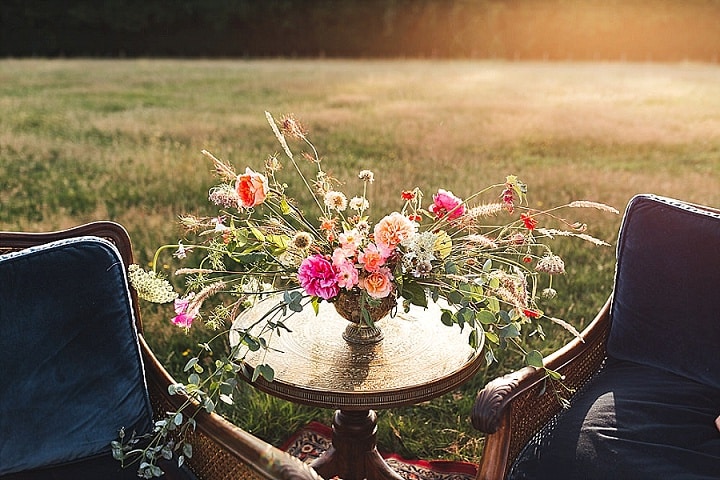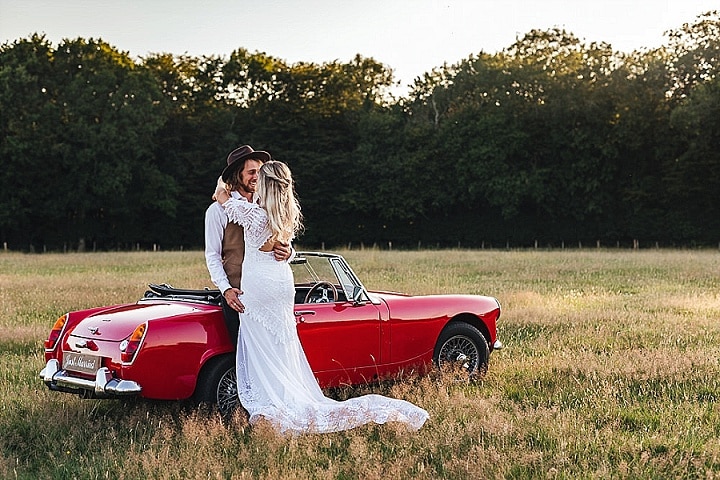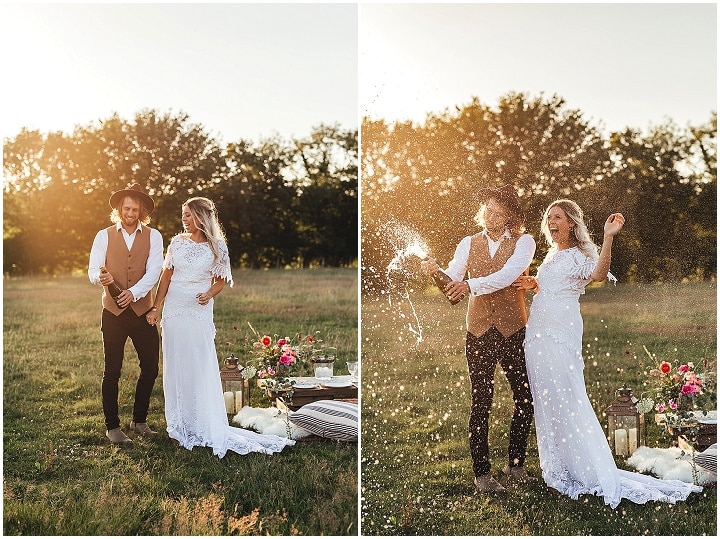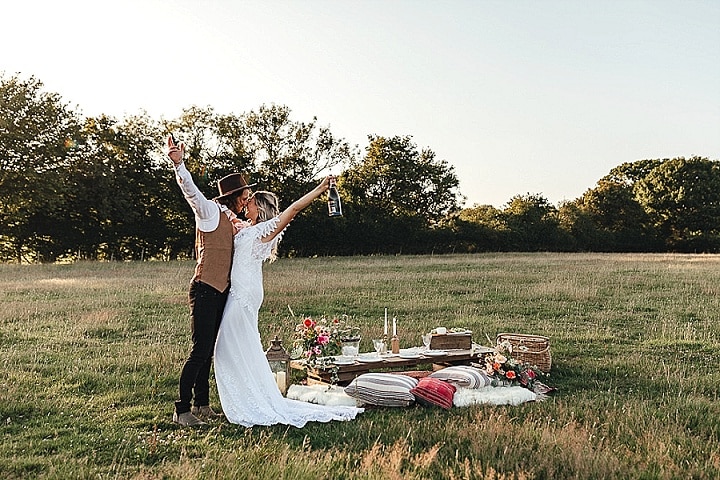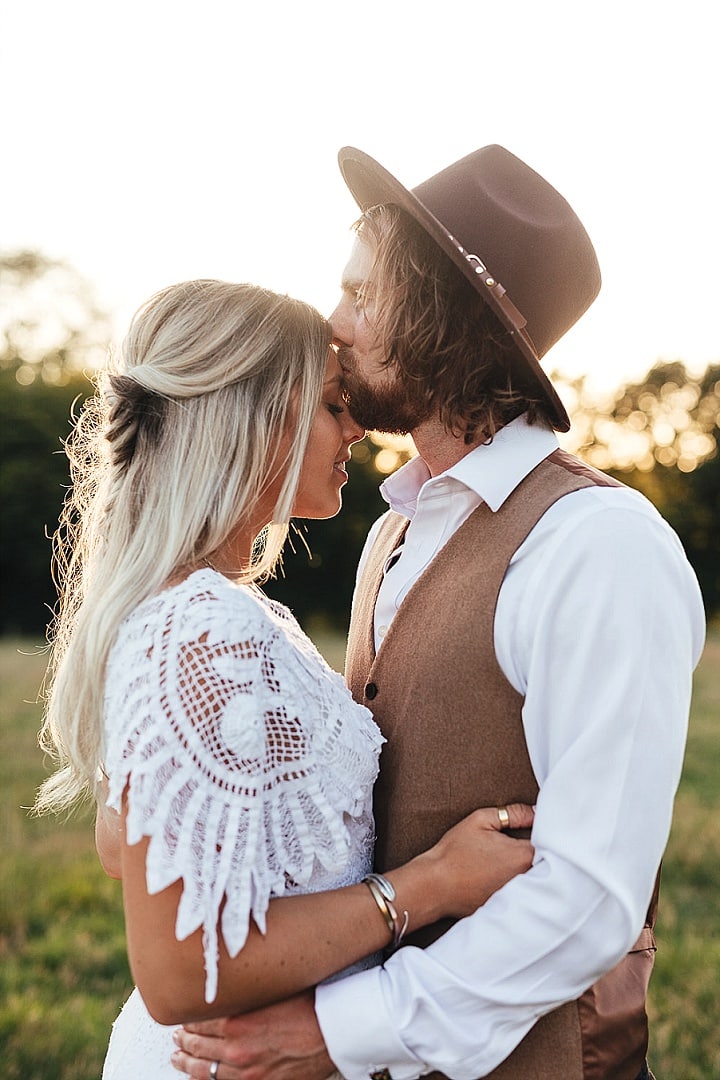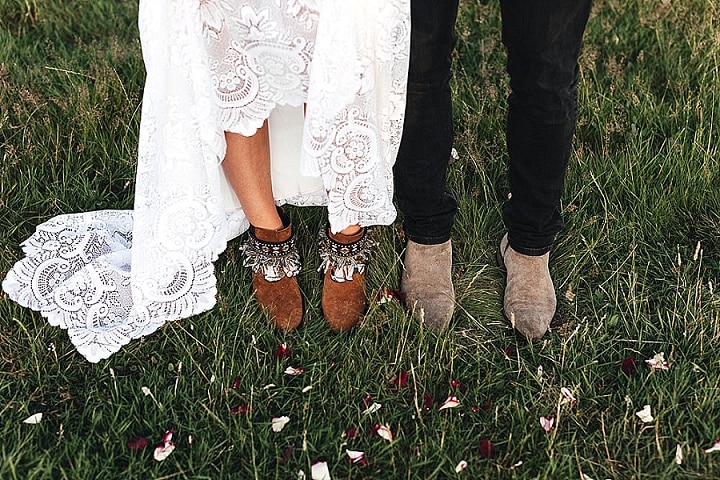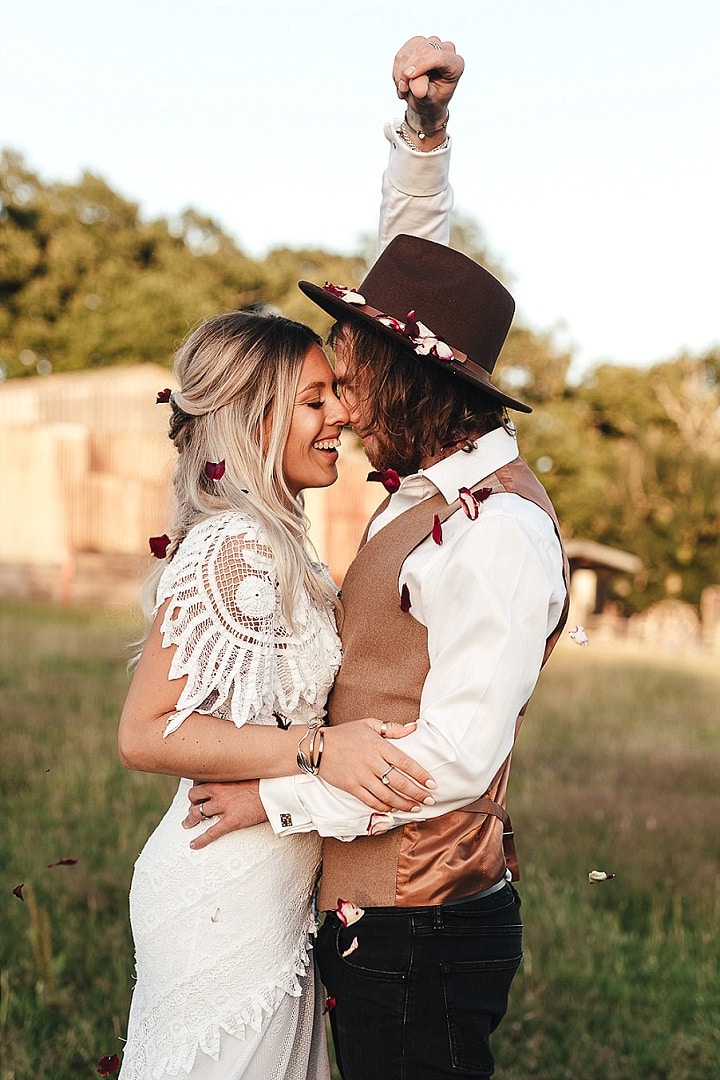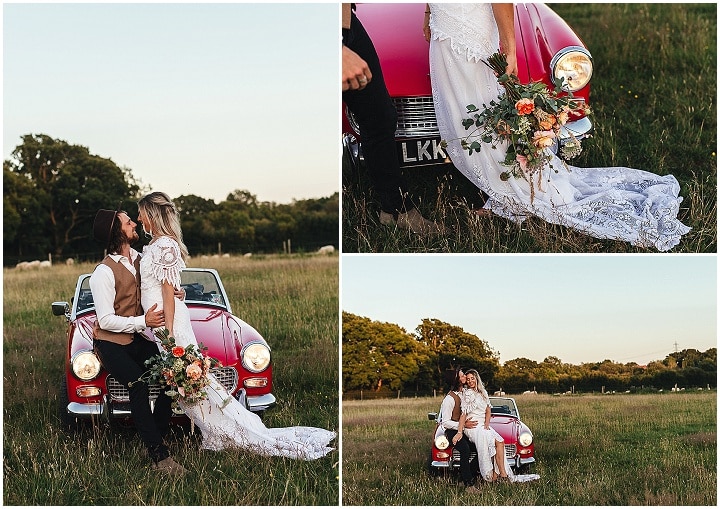 Supplier Shout Outs