Today's DIY Tutorial comes from one of our very own Boho Brides, Becki. As you know Becki is having a very DIY wedding and she has been busy getting her big day planned and getting her craft on. As well as this Becky has started her own stationery business Love Knot Creations. And today it is her stationery that we are taking a look at as she shows us how to make these rather lovely Kraft Pocketfold Invitations.
I think these look amazing! and even though they look really difficult to make they are actually really quite simple!
Buying your Kraft Pocketfolds, Inserts & Envelopes
To get started you need to buy your pocketfolds and envelopes. When I set out to make them from brown kraft card that looks like traditional brown wrapping paper, I struggled at first to get the envelopes to match so if you want to create the same thing here's where I bought them from.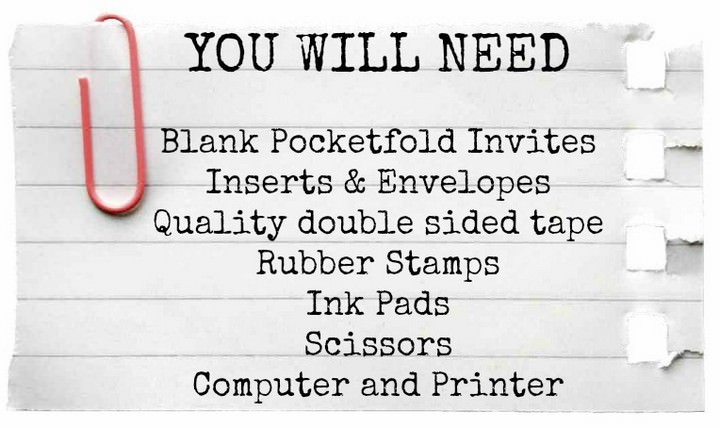 Buying your Stamps
You can use any stamp you desire for this so it really is all about your theme for your day, but I bought the large heart stamp from a seller called Noolibird on Not On The Highstreet. 
The two stamps which read "All you need is love" and "LOVE is all you need" were from the very talented Nicky at Stamping All Day. She has a huge range of stamps readymade, but will also custom make them for you too if you send her the text or an image. The quality is unbelievable and I've been able to really customise quite a lot of things for our wedding by using this method.
Have your pocketfolds, stamps & ink pads ready aswell as a slightly damp cloth to avoid any ink getting onto your perpex block and you are all set to get creative!
Step 1) These particular pocketfolds have a texture to them, of a ribbed nature so you need something soft underneath them when pressing your inkpad onto the card so that it stamps fully on the textured surface. So I set myself up with a mouse mat turned upside down so the spongey side is on top and used this to stamp on.  There is probably a technical way of achieving this but it worked for me!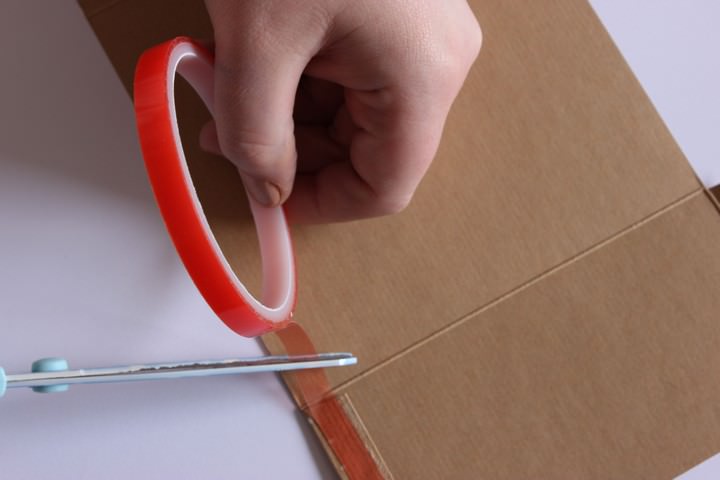 Step 2) Load your stamp with the ink and press it down onto your pocketfold. Leave it to dry before attempting to stamp in the same area otherwise it may smudge easily depending on the type of ink you use. I used Tsukineko Momento ink pads as they are better for finer printing, but the effect depends also on how porous the card is that you are stamping onto.
Step 3) When you have stamped your pocketfolds you are ready to start the inserts. I bought the inserts already cut to their specific sizes so that they staggered down in front of eachother and then I set up a word document for printing them.
To get the word document all aligned and correct depends on your own printer so I'd recommend getting rid of your margins on your page and setting it up as a textbox to the same size as your insert. Then printing it out on plain paper cut to size so you can see exactly where your words are gonna land on the card.
Step 4) Once I had my inserts I decided to make them have a white border edge to contrast a bit. I did this simply by taking a white ink pad and dabbing around the edge of each one. The spongey texture of the ink pad coats the edge but also gives it a bit of a softer border aswell.
Step 5) Whilst they dry, take you're pocketfold again and you now need to stick down the bottom flap which creates the pocket. Just 2 strips of double sided tape does the trick but it need to be the high quality tape otherwise they will pop open at any time.
Step 6) Next you need to stick the main invitation insert onto the inside of top part of the pocketfold by using 4 strips of the double sided tape around the outer edge of the card.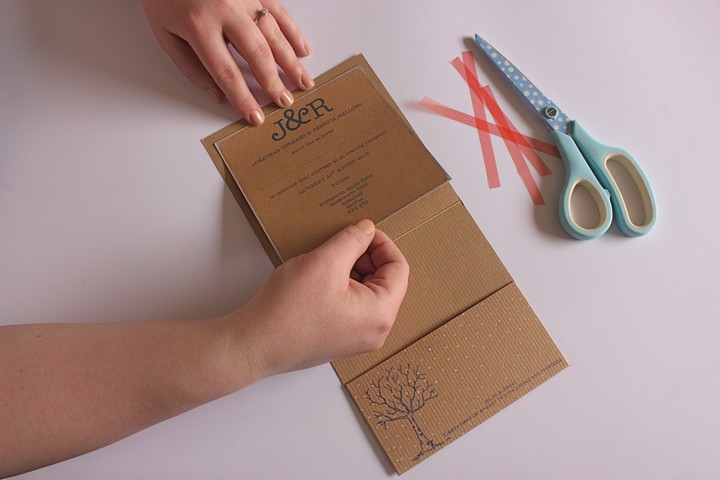 Step 7) Pop the rest of your inserts into the pocket along with your RSVP envelope and you are done!
For more inforamtion on Becki's Stationery go to:
http://loveknotcreations.co.uk
www.facebook.com/loveknotcreations
[email protected]