Today is the last in the last of our regular Bridal Style' features on a Friday. As for next week the Blog will have a new look and a new schedual so there will be something new for you on a Friday! I will still be bringing you bridal style features and advice but they will appear less often and spread out across the week.
To send off the feature in style I have the wonderful English wedding dress designer Sassi Holford and her new 2013 collection.  The collection draws influence from the 1940s and is beautifully put together.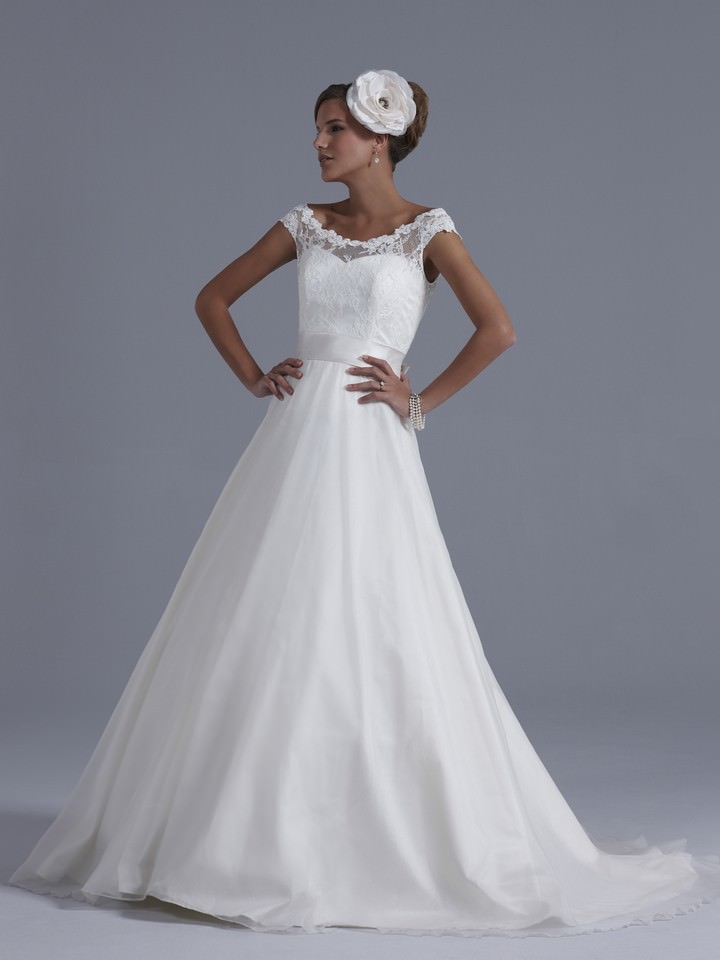 A bit more about Sassi Holford
Leading English designer, Sassi Holford, has been making brides' dreams come true for thirty years, using her intuitive skills to create classic wedding gowns with a contemporary edge. Exquisite lines and sumptuous fabrics echo the bride's own style, and nothing is spared in the structure and the detail to provide the renowned Sassi Holford cut and fit. It is Sassi's creativity enhancing the female shape whilst emphasising the bride's own personality that allows the bride to shine and feel her most beautiful.
Jasmine
Jasmine
Faye
Faye

Each and every gown is handmade by her brilliant team of pattern cutters, seamstresses and hand beaders in her studios in Somerset – some of whom have been working with Sassi for over twenty years.
Sassi has her own beautiful flagship boutique in fashionable Chelsea exclusively offering the Sassi Holford Couture Collection where her society clients enjoy a full bespoke service. The Sassi Holford Signature Collection is available at an exclusive list of bridal stores in the UK and North America.
Annabel
Annabel
Verity and Verity jacket
Pippa

Although she is constantly designing for her international collections and for her runway shows, Sassi still takes most of her inspiration from her clients, "I love enhancing the female shape. Brides want to walk up the aisle feeling their most beautiful, and the right wedding dress can achieve that. It has to have a little bit of theatre!" Sassi is very much a 'less is more' designer letting the flattering lines of her gowns speak for themselves, "Above all else, designing and making wedding gowns has to be a passion, and you must never forget the unique importance of her dress to every bride."
Dominique and Illusion
Dominique and Illusion
Dominique and shrugette
The Collection
For her 2013 Signature Collection she has returned to the 1940s for fabrics that are unashamedly romantic, such as slipper satin and vintage lace. Sassi loves using silk organza and silk poult for layering and delicate draping because they are very much about luxurious texture.
The re-emergence of the statement fashion accessory, such as hair pieces and costume jewelry, has been translated by Sassi into feature detailing. She uses belts, bows and tails enhanced by diamanté appliqué and brooches to give her clients the perfect finishing statement.
Soft sweetheart is the key neckline with eye-catching straps and flattering, fitted bodices creating impact. Dramatic skirt shapes are very important: fit with a very full flare, fishtail and ballgown – all these silhouettes emphasise the beauty of the female figure. Without doubt, the essence of a Sassi Holford gown is timeless elegance.
Tamsin and Verity sash
Olivia
Valencia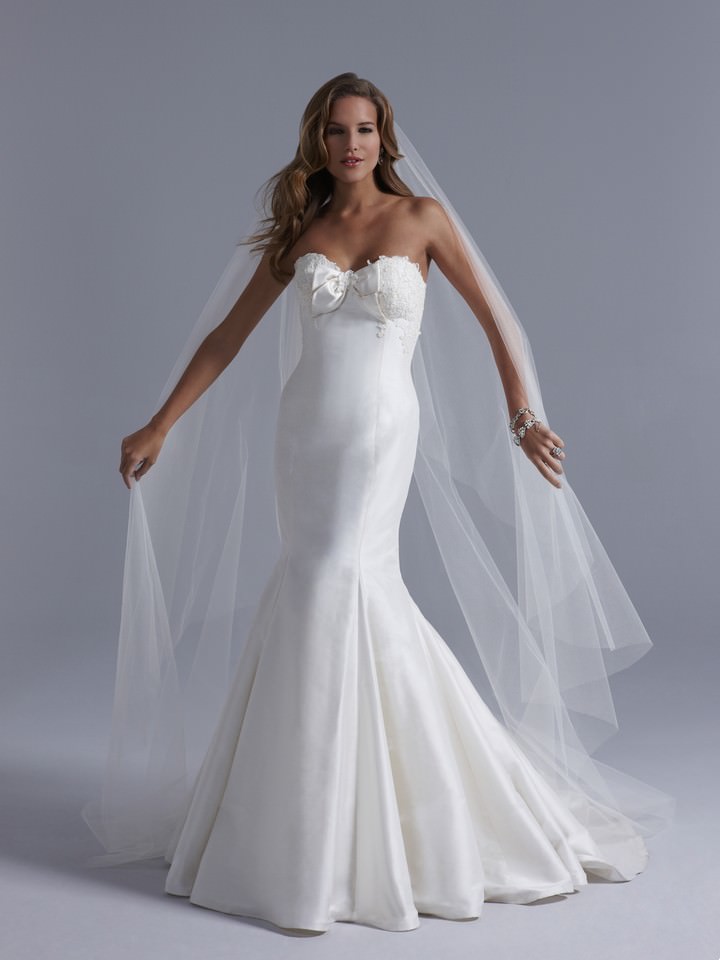 Valencia

For more information on Sassi's Gowns go to
www.sassiholford.com
www.sosassi.so
www.thecoutureveil.co.uk
FACEBOOK
@SassiHolford

♥ You can read more Bridal Style articles  HERE ♥