We are off to Nottingham today,  a place I know well as I lived there for 10 years before I moved to Sheffield. It's a wedding sent to me by Matt Brown and it is FULL of homemade DIY details. The bride and her family really went to town getting everything ready, from making bunting to napkins, pew ends to pom poms! A full list can be found below.
'Our favourite Day! A really homemade, family affair where we danced laughed and smiled ALL day!'
The lovely couple are Charlotte and Craig who were married on 28th April. 'The ceremony was held at Hallows Church, Gedling, Nottingham, with the reception at Papplewick Lodge & Tea Rooms, Nottingham. Craig and I both grew up in Gedling, Nottingham and both felt a connection to All Hallows Church. Being so close to home and so beautiful I had always thought if I were able to get married in a church it would be this one. We had 85 Day Guests, 130 evening.'
How they met
Craig and I went to School together! You could say we were childhood sweethearts but not for want of trying on Craig's part! we didn't actually get together until after my first year of University. We had left school, travelled and eventually the time was just right! We first forged our strong friendship over a bag of penny sweets at our local paper shop about to embark on our paper rounds! More often than not Craig would actually do mine for me! I knew then he was a keeper, it just took me a while to tell him that!
The proposal
We got engaged on 15th May 2011. We booked a last minute holiday to Rhodes. On our first day we explored the quaint Greek village of Lindos, through the picturesque cobbled streets set in the hill against the beautiful rustic coast line. We reached view point where it was just Craig and I, the next thing I know Craig is on one knee saying he has 'a little question for me!' It was perfect! I was so excited and don't think I stopped smiling for the rest of the holiday!
It was a total surprise. Craig had designed and had the ring made and it fitted perfectly! We were both so happy!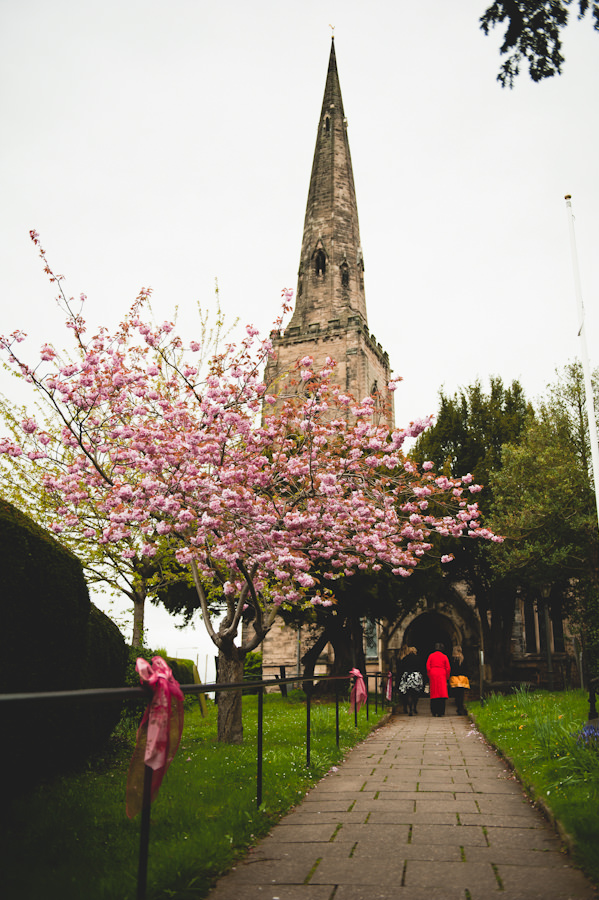 The Planning
11 months. I never wanted a long engagement and this was the perfect amount of time. I even felt there were times when there really isn't anything you can do! But I would say enjoy these moments as if you are planning and making lots of things yourself, things do always take longer than you think!
The venue
We both felt we needed a blank canvas for our reception, to put our own personal touches to the day and really didn't want any swirl carpets on show and the restrictions of a hotel or venue wedding. A good friend recommended Papplewick Tea Rooms as a possible solution. Having only hosted one previous wedding, Janet and Andrew were so welcoming and open to all of our ideas for a relaxed, creative and fun marquee wedding. Their beautiful home created a picturesque backdrop to where the marquee sat on the raised lawn overlooking the surrounding garden setting.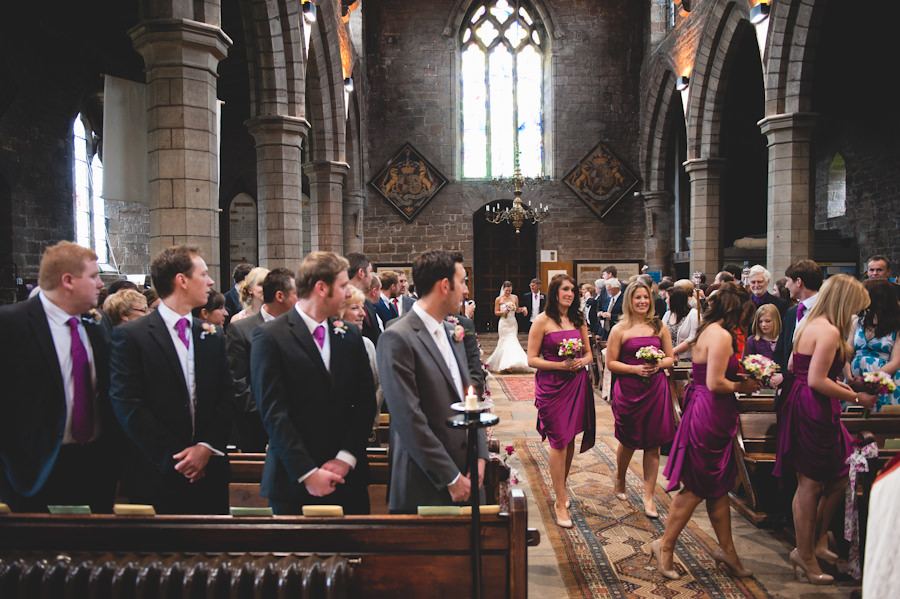 How did you choose your photographer?
Initially we weren't sure whether to have a professional photographer at our wedding. We both felt we didn't want anything too intrusive and didn't want loads of posed/staged portraits. Having done some research on 'Rock my Wedding' Love Lust List- I found Matt Brown. Instantly we felt he was able to capture the true feeling of the day, his beautiful pictures have a really natural feel, telling a story throughout all aspects of the day. He made everyone feel so comfortable and we were so happy he was there to capture our day so beautifully. Thanks Matt!
The Dress
Enzoani – Dakota. I know everyone says it, but I was totally in love with my dress! I loved the all over vintage lace and the fitted mermaid style really did fit in all the right places. It was so comfortable and light I could move around and dance as much as I wanted! The ladies at James Bridal in Nottingham were so lovely and made choosing my dress just a wonderful experience.
My parents bought me a vintage marcasite bracelet and broach as a surprise. It was so thoughtful and generous of them and really unexpected. The bracelet was all the jewellery I needed and I actually wore the broach pinned into my hair.
The suit and bridesmaids
Craig's suit was from Reiss. He was quite specific in wanting a suit rather than tails or morning suit. He looked so smart and stylish without looking too showy which is so not him.
The dresses were from Coast. The colour was perfect and the dress suited all of my girls. They all looked so beautiful.
Theme
I work in design and love fabrics and colour. I really wanted to mix lots of patterns and colour together and not be too strict. I had moments when I worried it might not all work together but thankfully we managed to pull it off.
Decoration
We made all of the decorations for our marquee to add colour and our own style. Teamed with the vintage crockery we used from the tea rooms we hung bunting, colourful paper pom poms, trees full of paper blossom and fabric hearts and hay bails with mixed floral cushions.
Food
We had afternoon tea aperitifs once guests arrived at the marquee after the church with mini scones, triangle sandwiches and a few family favourites baked specially for the day.
Our good friend James Wright prepared the food for the wedding breakfast for us. He created the most delicious, relaxed menu that suited the day perfectly. We had Olives, rustic breads and oils during speeches and then barbequed steak and rosemary chicken with new potatoes, tomato and mozzarella salad, mediterranean vegetables and Green Salad. We had a whole cheese cake per table with berries and cream for dessert for everyone to tuck into and have as much as they wanted!
We had Jacket potatoes served from a small a brick gazebo in the garden with a variety of fillings in the evening which was really relaxed if anyone was still hungry!
Entertainment
Having both grown up in Nottingham and spent plenty of nights listening and dancing to The Joe Strange Band they felt like the perfect choice. We wanted a live band and knew they would deliver and get everyone up dancing. We just wanted a big party!
My cousin also played jazz piano which offered something a little different.
Flowers
We really wanted quite relaxed flowers that didn't look too arranged. I liked the idea of the flowers really adding colour to the day, pulling in the highlight shades from all the fabrics, tissue paper etc I had used throughout, mixed with lots of fresh green.
My Granny Jenny did all the flowers in the church and marquee as a gift to us. They were amazing! I had collected lots of different vases, tea cups and cut glass to create mixed centre pieces on vintage doilies.
Zinc Floral Design did the flowers for the bridal party. These really were beautiful with a similar relaxed feel made up of mix of sizes and colours with not a too put together feeling.
Personal touches
Ok so this list is going to be pretty long! We definitely had quite a home-made wedding! I loved being able to be so free to make my ideas a reality and with so much help from friends and family it made our day so personal to us.
• I made all of my save the date cards and invitations myself using my own design which I then used for our table plan, menus and candle holders.
• My parents were amazing and made all of the bunting that really brought the marquee to life.
• I used some of the same and a variety of other fabrics to make lots of cushions for a relaxed covered hay bail seating area.
• I also used similar fabrics to make patterned napkin ties with ribbon and handwritten name tags.
• The pew ends in the church even had fabric bows hand tied with flowers!
• My Dad made stunning ornate metal staffs to hang coloured glass lanterns that lined part of the garden and also free standing & hanging flower and candle holders that decorated the entrance of the marquee.
• Homemade chalk board signs guided everyone towards the marquee.
• We made heart butter biscuits as our favours and my mum made our cake which was delicious!
• I made loads of tissue paper pom poms in different colours and sizes and hung them above the dance floor
• We also tied hundreds of small hand made paper blossom flowers to two trees we had inside the marquee and hung fabric hearts that my mum loving made.
• We also had paper doily cones filled with had dried confetti that my amazing mum patiently dried for us. There was so much, Craig and I were covered as we left the church!
Special moments
♥ The realisation just before I walked into the church that everyone inside was there for Craig and I! It was quite overwhelming and hit me as I walked in. Having my wonderful dad by my side really helped and as he handed me his hankie and squeezed my hand just before I stood next to Craig I felt calm and so happy it is a moment I will never forget.
♥ The dance school I attended when I was younger is just across from the church we got married. As I arrived at the church my dance teacher and the girls having a lesson at the time skipped up the road waving ribbons. They were there to greet us as Craig and I left the church as well! It was so pretty and a beautiful unexpected touch.
♥ Craig and I tried to have a few moments just us where I remember we looked over at everyone in the marquee and were so grateful to see all our beautiful friends and family together. We have been to quite a few weddings and this was actually OUR day! It had arrived and was perfect.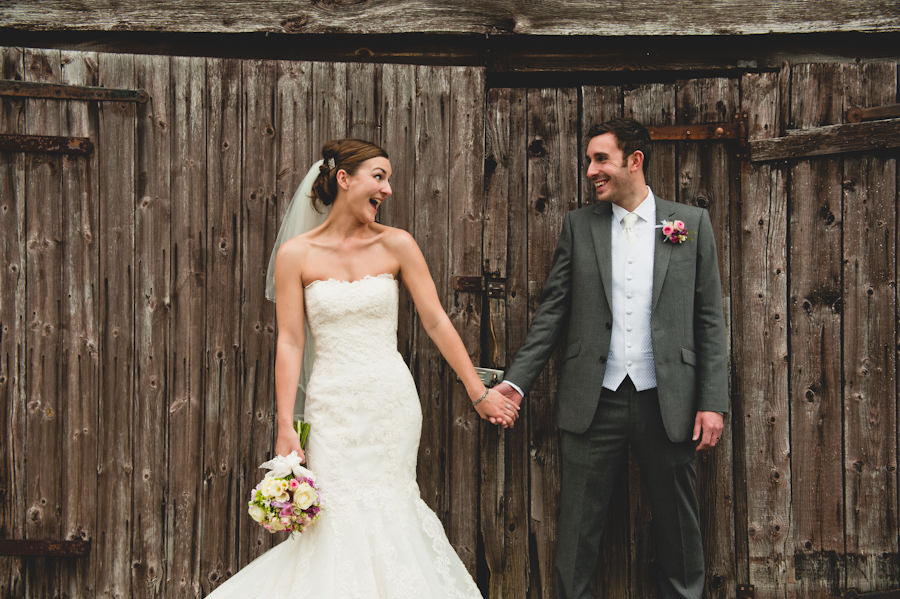 Advice
If you are going to make things yourself, give yourself lots of time, things do take longer than you think! But it is so satisfying when it all comes together and means so much, don't give up.
Really enjoy it! Everyone is there for you and they just want you to have the best day ever. It's hard not to worry, but everyone will have an amazing time if you do!
Do everything you want to do. Don't let anyone persuade you not too- it's your day.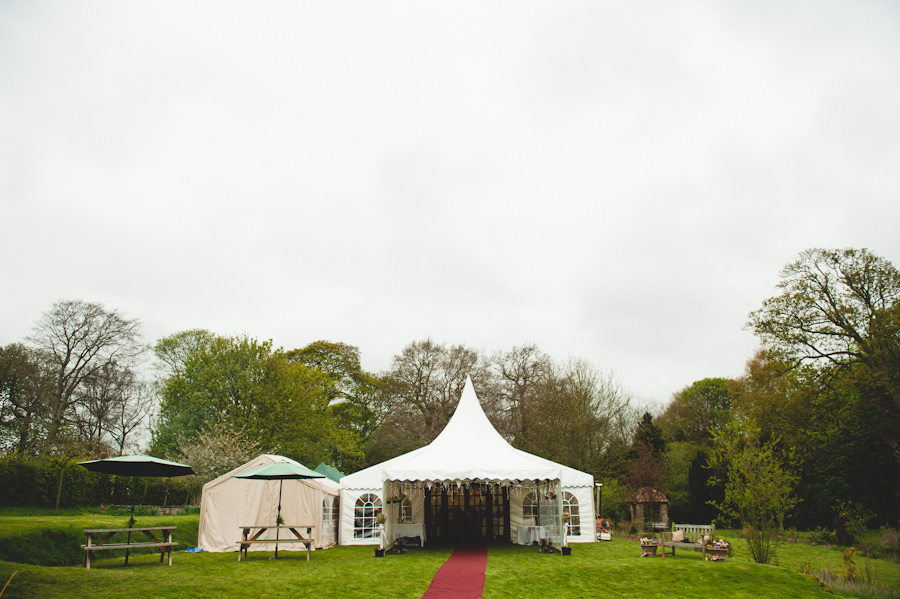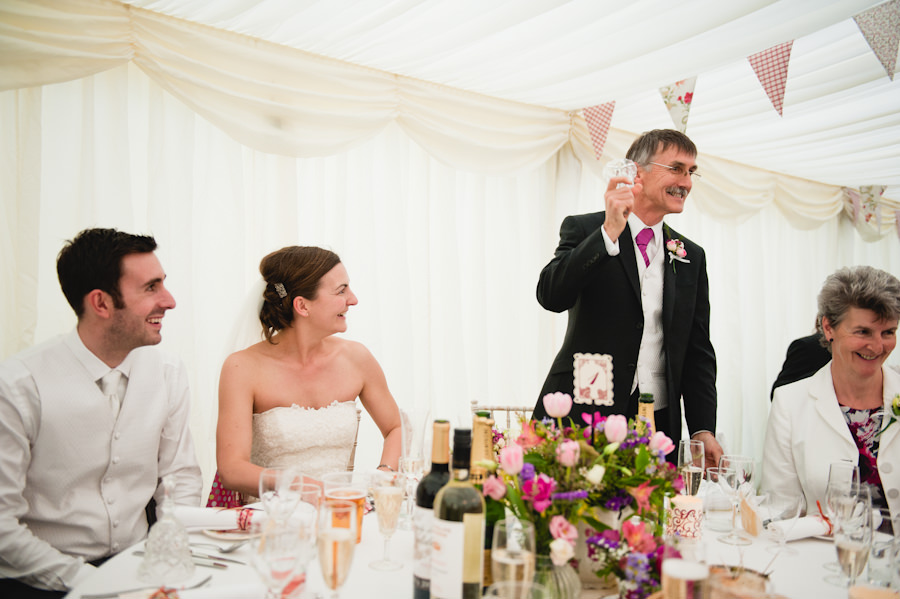 Biggest surprise
Craig bought me a beautiful pair of diamond earrings which he left for me on the morning of our wedding. It was such a lovely surprise and I loved them!
We can't thank everyone enough, for all their generosity, love and support. We had the best day ever!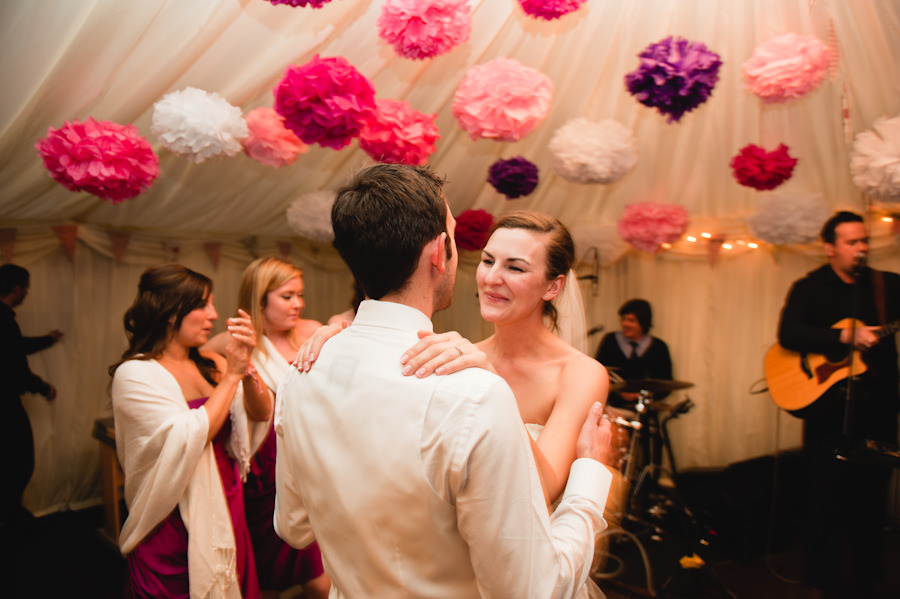 Supplier Shout Outs 
Venue – Papplewick Lodge & Tea Rooms, Nottingham.
Photographer – Matt Brown Photography
Dress – James Bridal
Band – The Joe Strange Band
Flowers – Zinc Floral Design
Fore more information on Matt's work go to:
www.mattbrownphotography.co.uk
http://mattbrownphotography.com
FACEBOOK
TWITTER
 ♥  You can see more Real Weddings featured on the Blog HERE  ♥