Today I would like to introduce you to Yanique Barnes who is the designer behind the new DREAM-ERS line, a collection of vintage inspired lace dresses and the girl behind www.trendsettervintage.com. If you look to the right of this post you will see Yaniques adverts and so far she has been very popular with the readers of the Blog. These Long Lace dresses are perfect for any Boho Brides looking for something a bit different and would look amazing at a beach wedding or a woodland wedding, while the shorter versions would be great  for a modern wedding or a city center location. They can also be worn as bridesmaids dresses or as a dress for any other occasion.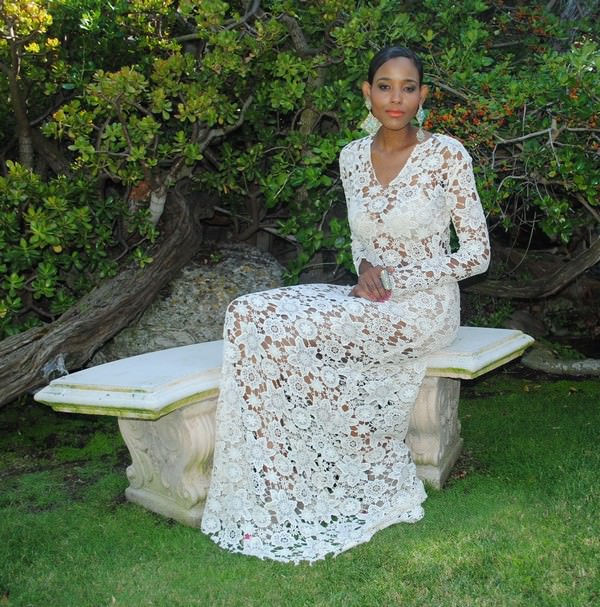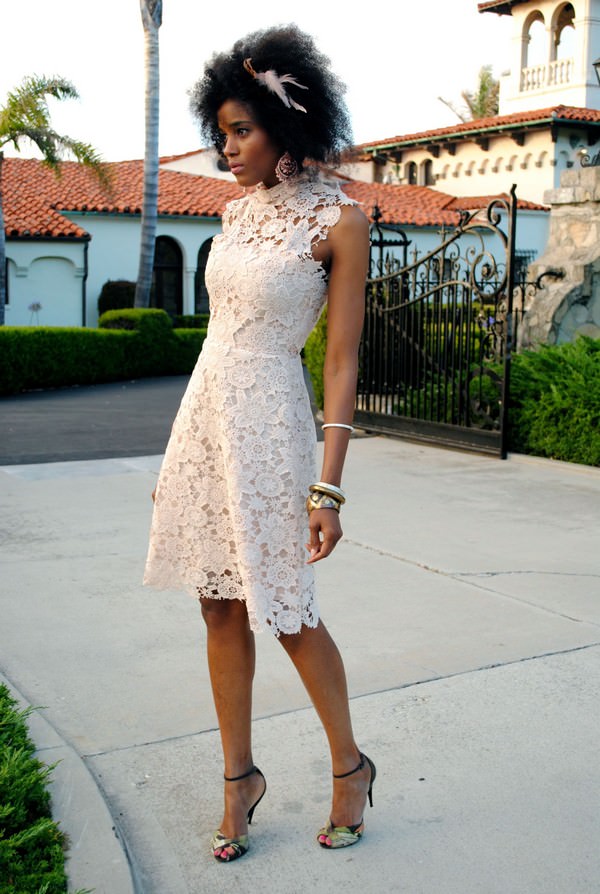 It is an entirely an online only boutique, and is based in Los Angeles, California but the dresses can of course be shipped anywhere in the world.
Today Yanique is going to talk us through her work, her inspiration and her background while sharing with us some photos of her latest designs.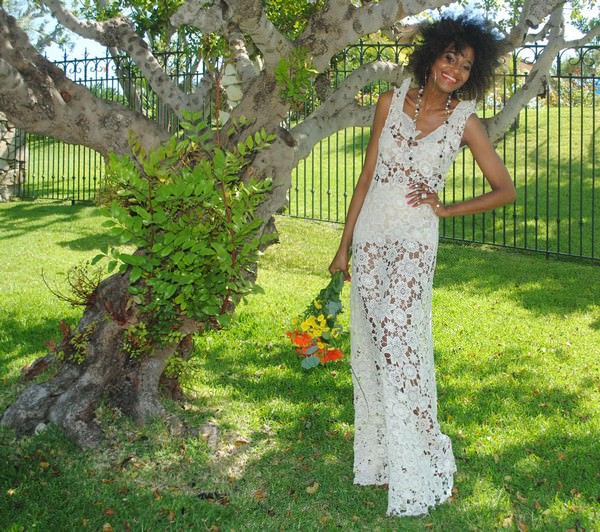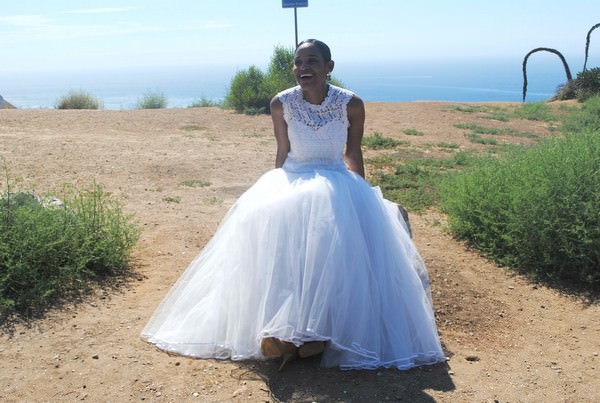 More about the Brand
Trendsettervintage.com was only recently launched in 2012, but I have been selling vintage on eBay since 2008. At its inception, this eBay store was born out of necessity, as I had lost my life's saving and some, in the plunge of the stock market that same year. I enjoyed the spontaneity of the vintage, and not knowing what designer piece I would score at an estate sale. At the same time, I was working for CHANEL as a boutique manager. CHANEL was once my dream job, but I took a chance, and resigned from this place which was likened to a second home. I spent nearly five years working for the company. I left to start my new DREAM-ERS line, and to focus all my attention on trendsettervintage.com. The name itself is quite fitting, because both my husband and I are serial dreamers, and I took a huge risk, resigning from my stable job, in an awful economy, to chase my dreams.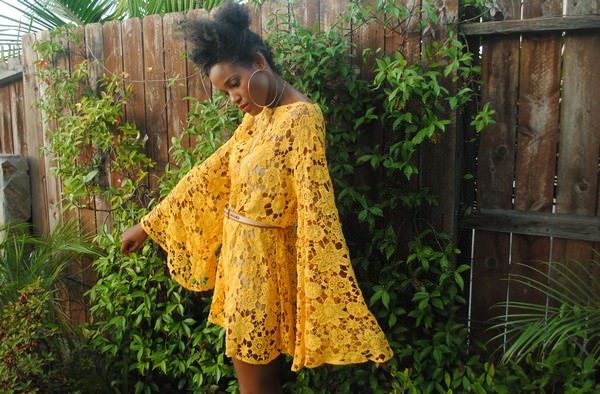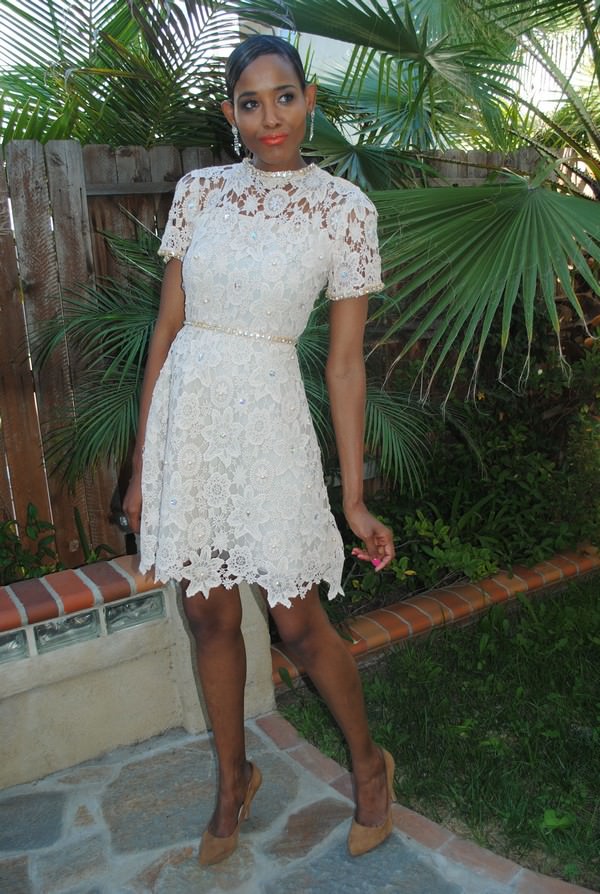 How would you describe your style?
My personal style can best be summed as – chic with a touch of avant-garde and edge. I am a classic girl, and it was this reason why my first collection is based around lace. Lace to me embodies class, style, and a bit of nostalgia. This is a fabric that transcends trend, and thus time. The past few seasons have seen quite a resurgence of lace, but this eternal-chic fabric will always be a hallmark in the DREAM-ERS line.
Tell me more about the product
I started this line with the obvious knowledge of the variety of dress manufacturers/ designers there is available, so I knew if it wasn't unique, then there would be no need for me to even start the line. I recall when I had announced my resignation from CHANEL, the in-house alteration specialist, reinforced that coming from CHANEL, I had an obligation to create a phenomenal product. When she saw the finished product, she approved, but didn't think the price-point captured the beauty and workmanship. You see, many people associate an expensive item with quality, and in most cases this is true. Many of my competitors, who truly commits to offering a top-notch product, unfortunately leave 'ordinary' people like myself out of their target market. The DREAM-ERS line is committed to offering quality, impeccable style, incredible customized fit, at an affordable price. Additionally, all pieces are made in the USA, as I don't think dresses mass-produced in China can be described as top quality. Besides, growing up in Jamaica, women mostly wore clothing made by local dress-makers. I craved that feeling of nostalgia, and this is one of the reason, I use local seamstresses to construct each of my dresses.
Where does your inspiration come from?
Working for CHANEL, was a formidable force in shaping my personal style. For nearly five years, I lived and breathed the product. I wore it, I sold it, I watched women enjoy and truly experience it. In fact, some women were so happy, they literally were moved to tears (true story). Naturally, I envisioned and created a line that could stir up the same emotions in the women who wears it. I aimed for simple and clean cuts, timeless appeal was a mandatory criteria, as was quality. This next remark will sound silly to some, but I wanted the clothing to be so timeless and well-made that women could pass it down later to their daughter, similar to how women still pass down their vintage CHANEL handbags to their daughters, and still have it be such a universal symbol of style. I am hoping this line will continue to resonate with 'ordinary' women like myself, because we too deserve luxury, but at a fair and affordable price.
What's your biggest achievement so far?
My biggest achievement to date can be pinned down to my first three sales. After only two weeks of releasing the DREAM-ERS line, I had sold 3 of my signature floor-length ivory lace gown to three bride-to-be. As a married woman, I know how intimate, and personal a wedding dress purchase is. I was blown away that these women loved the dress so much, that they were willing to trust a new 'accidental designer' to create the dress, for one of the most important day of their lives. One of the bride-to-be, really touched my heart, because she told me her wedding wasn't until next May, but she loved the dress so much, that she did not want to risk it being sold out. It is these moments that I treasure and nurture the most, because I know that every piece needs to be special, and it is this reason every piece is a labour of love, commitment, and attention.
Fore more information and to see the full collection of Dresses go to
www.dream-ers.com
FACEBOOK
*This is a Sponsored Post*
♥  You can read more Show and Tell articles on the Boho Blog HERE  ♥