Welcome along to another week I hope you all had a good weekend? This weeks blog posts will fewer than normal as I am off to Cornwall for the week. Today will be the normal 2 posts but as off tomorrow there will just be the one post a day, don't worry though I will be filling the page each morning with a whole load of wedding pretty so I'm not leaving you completely high and dry! all back to normal next week.
Todays wedding sees us head over to Ohio in the US for the wedding of Kelli  and Jason who were married on July 14th at Burton, Ohio. This gorgeous down to earth wedding was sent to me by Mary Wyar who has done a marvelous job of  capturing the day so perfectly. It is a fantastic wedding and I just love the laid back feel to it, farm weddings have to be the best sort of weddings, and this one is no exception! I am loving the rustic tabel settings, the flowers, the hay bales, the flower headpieces and all of the relaxed happy smiles from this amazing couple as well as the bridal party and guests
Kelli & Jason's wedding is a total DIY affair with a heap of handmade details, and it really is a beauty! They were married on top of a hill outside of Cleveland Ohio by Kelli's best friend from New Mexico, and the whole day itself was full fo rustic and vintage inspiration
One of the main things they loved about their wedding was how involved their friends and family became, they really pulled together to make the wedding as personal to them as possible. The strawberries for the homemade jam favours were picked locally and made by Kelli, the blankets for the haye bales were all family heirlooms, the dessert was a selection of pies that a group of friends and family made, each pie maker receive da heart pin that Kelli had made for them as a thank you
Being complete foodies the food was a big thing for them and they went to great lengths to make sure that it wasn't your average wedding food, with all the ingredients being sourced locally, from fresh meats and cheeses to homemade chimneys and pickles, homegrown eggs, and localy grown veg.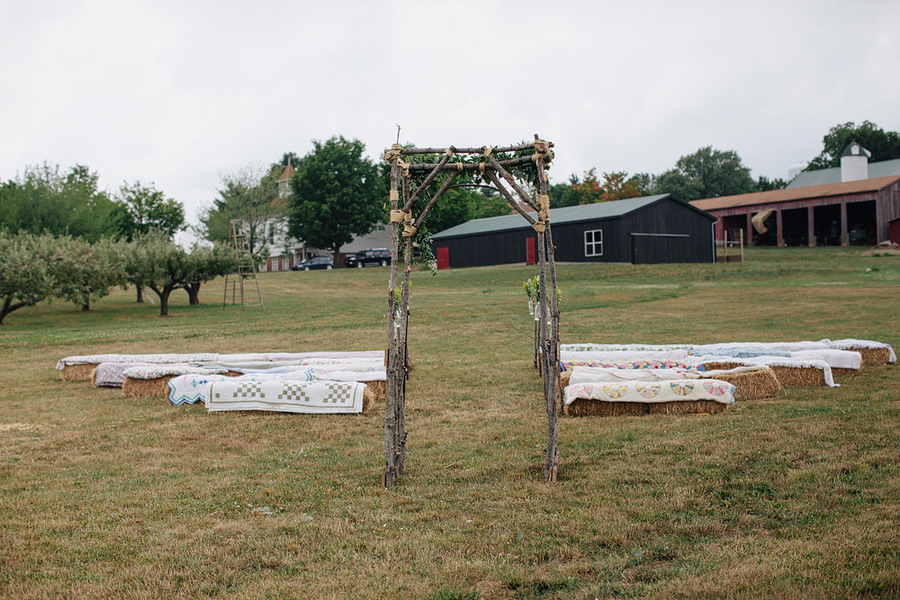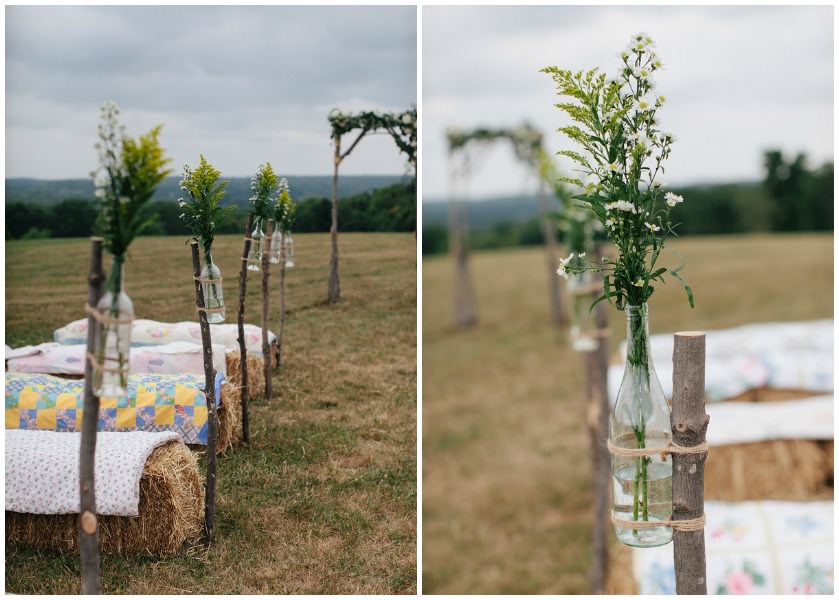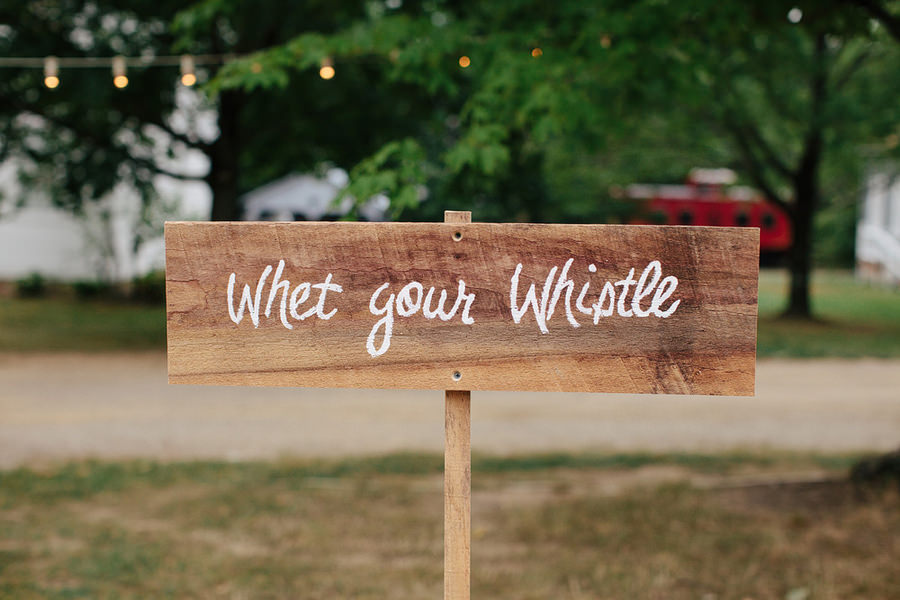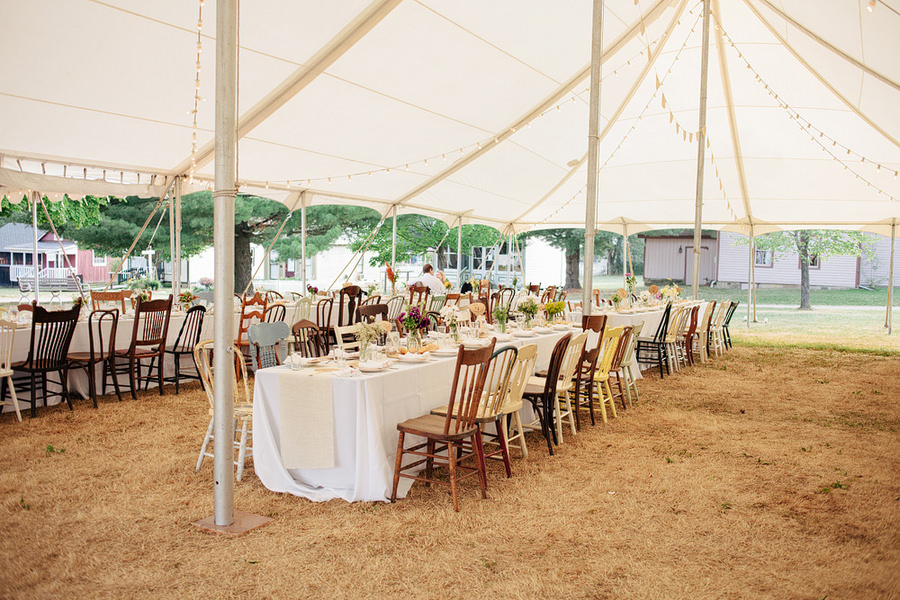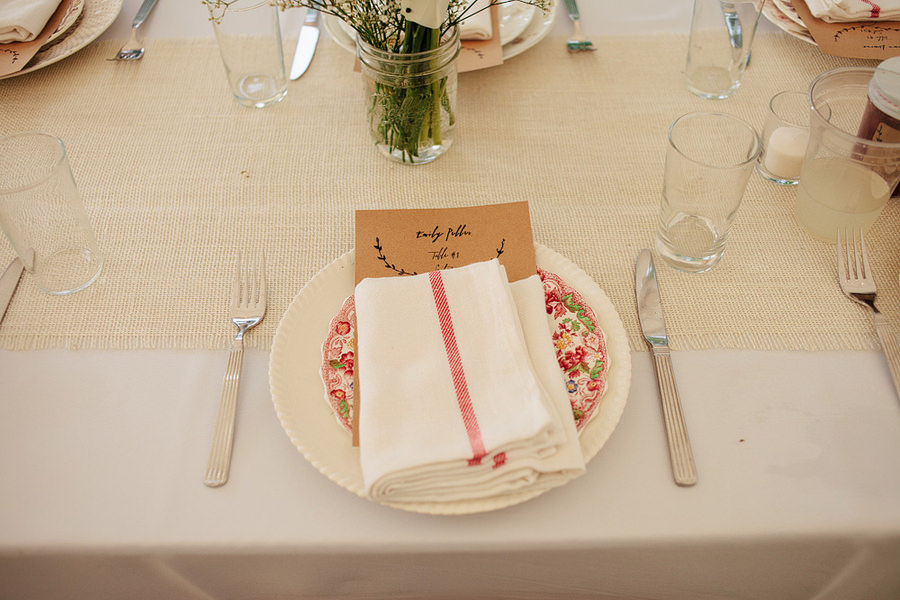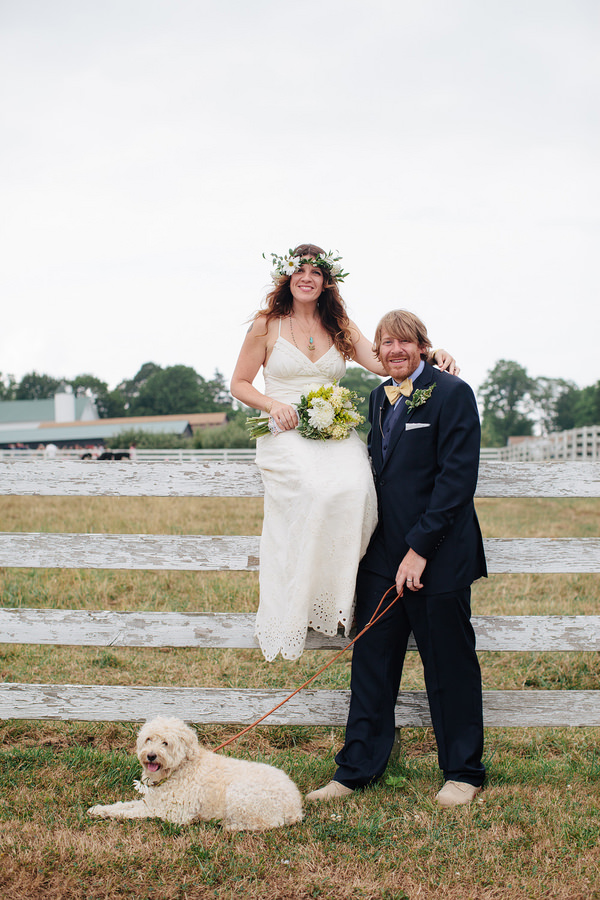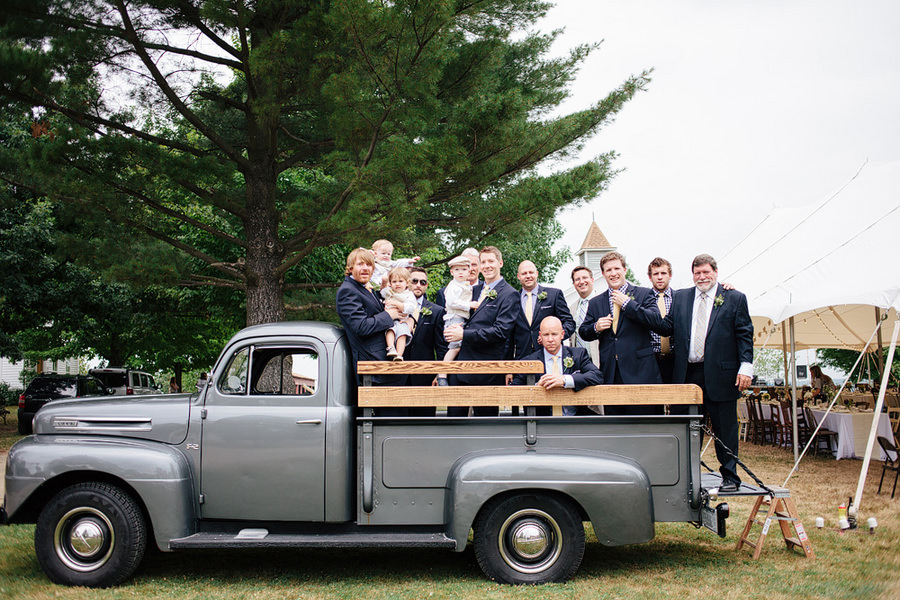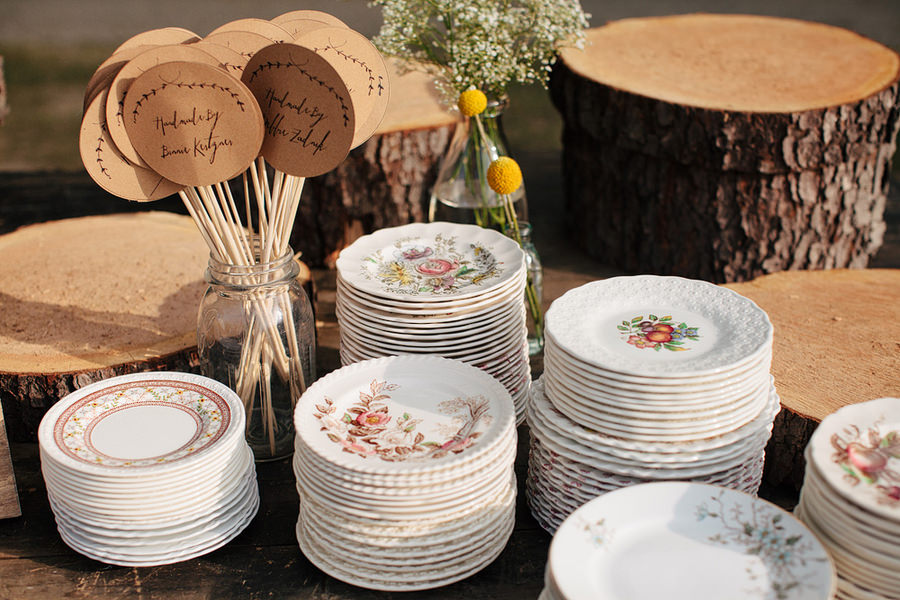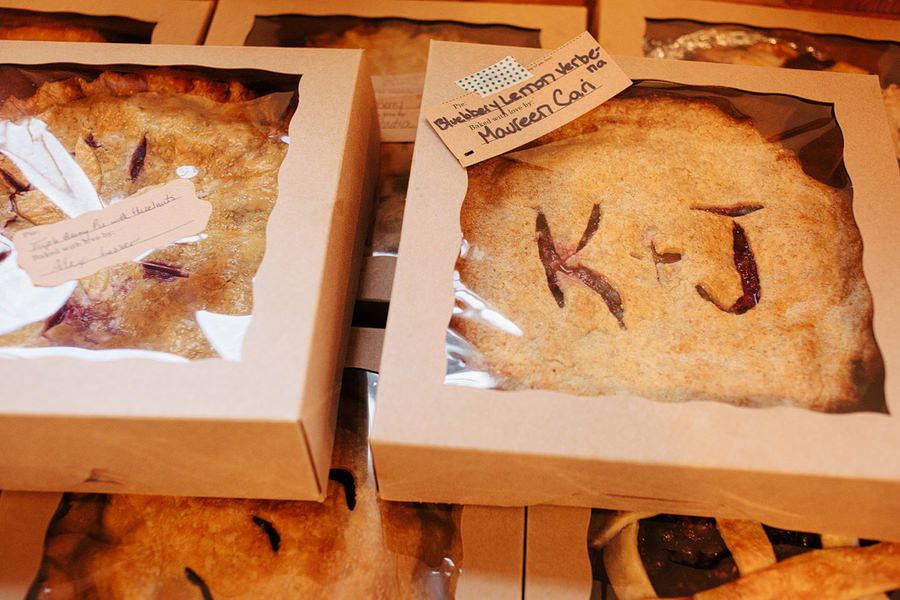 Supplier Shout Outs
For more information  on Mary's work go to
http://marywyar.com/
http://marywyarphotography.com/blog
[email protected]
FACEBOOK
♥  You can see more Real Weddings featured on the Blog HERE  ♥