Welcome along to another week, I hope you all had a great weekend? have you been watching the Olympics? I have been glued to the TV and for someone like me who is possibly THE most sporty person you will ever meet, I am pretty surprised how much I have been bitten by the Olympics bug!
Anyway enough of the Olympics for now, I have a fab wedding to share with you.
It's the wedding of Debra & Brad who were married on 22nd June 2012 the ceremony was at Richmond Registry Office and the reception at The Marlborough in Richmond, they had 50 guests of close family & friends. It was shot by Emma Lucy Photography.
Amazingly Debra planned the wedding in only 6 weeks, she just got on with it and got the job done, and I'm sure you will agree the results are fabulous. A really lovely wedding full fo smiles and laughter.
They describe their day as 'It was a beautiful day filled with lots of emotion, love, kisses & hugs.'
How they met
Brad & I met through mutual friends & we have been together for 13 years. It's taken us a while but finally we got to say 'I DO'!
The proposal
Brad proposed a long time ago, the first time with a blade of grass; bearing his soul, his love & his commitment to me.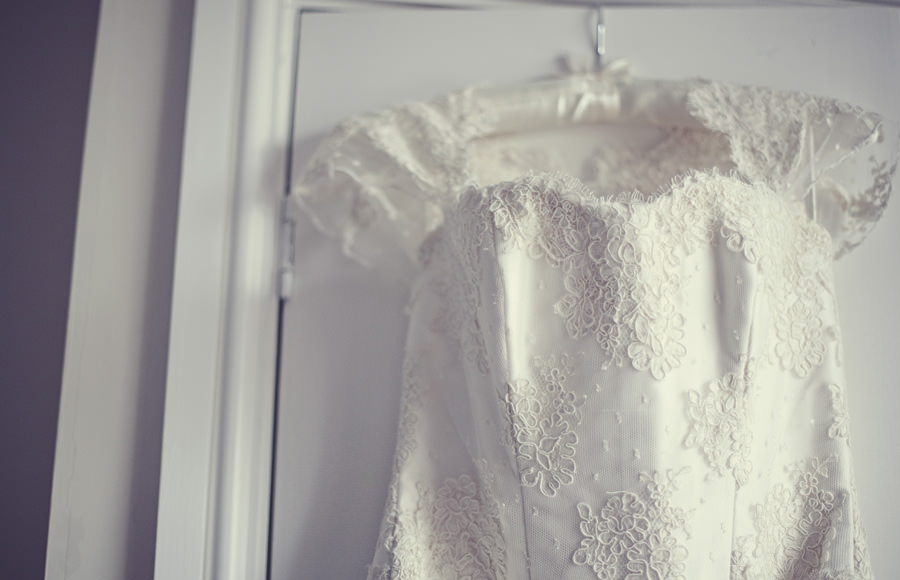 Planning
It took just 6 weeks to plan the wedding, although I had bought my perfect wedding dress over a year ago …
The venue
Richmond is such a beautiful area. Richmond Registry Office is intimate & romantic, just what we were looking for. We wanted a relaxed day to enjoy together & the people we love; the reception at The Marlborough was so great & reflected our laid back personalities perfectly.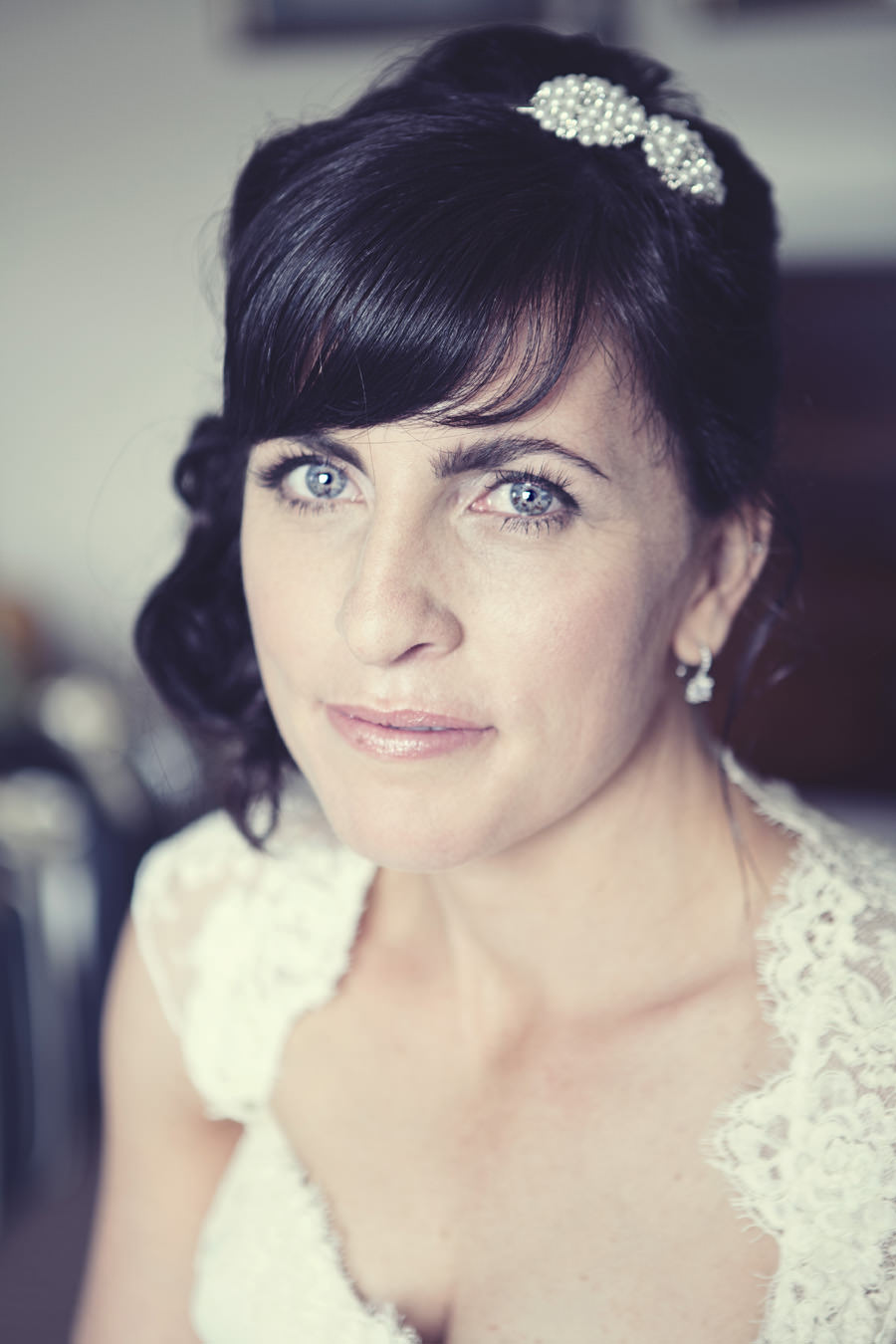 Why did you choose your photographer?
In my opinion Emma has a classic yet vintage touch to her photography & I wanted a photographer who would capture the little details, the feel of the day & the special moments for us to cherish forever. She did all that & more.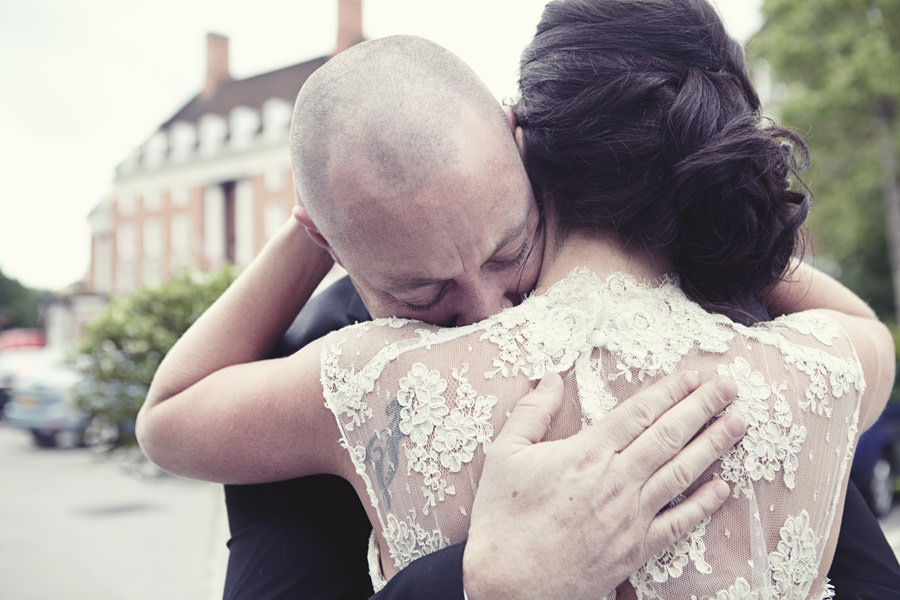 Dress
Dress was by designer Stephanie Allin, shoes by Aldo & vintage style earrings I bought online from a company called Overstock Jeweller, my aliceband was from Accessorize.
The suit and bridesmaids
Brads suit was from Zara Man & the bridesmaid dresses were from H&M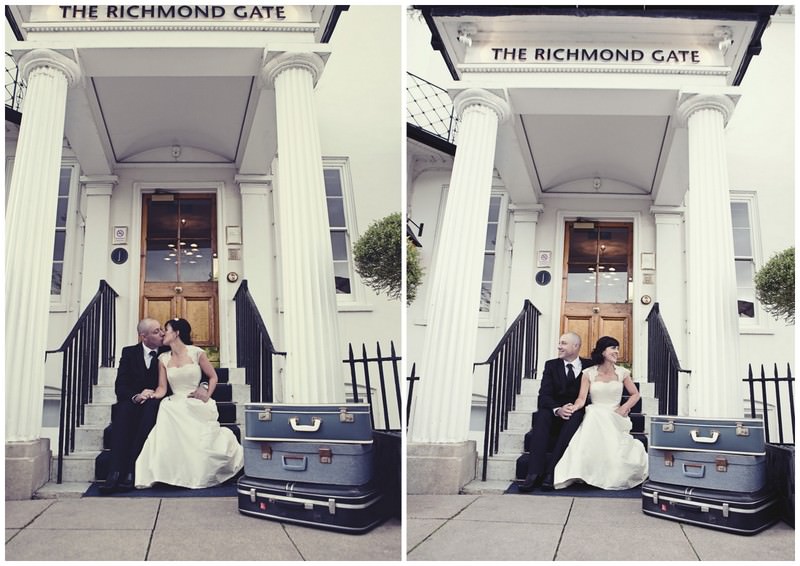 Theme
My theme was vintage inspired but no particular theme, just made up of the things I love.
Food
Starters: Filo & feta parcel, drizzled with honey & orange zest with salad garnish
Main: Grilled chicken breast topped with smoked bacon & cheddar cheese, smothered in bbq sauce served with roast potatoes & butternut
Dessert: Delicious wedding cake made of top two layers of wicked chocolate cake, bottom layer was delicious carrot cake & covered with white chocolate ganache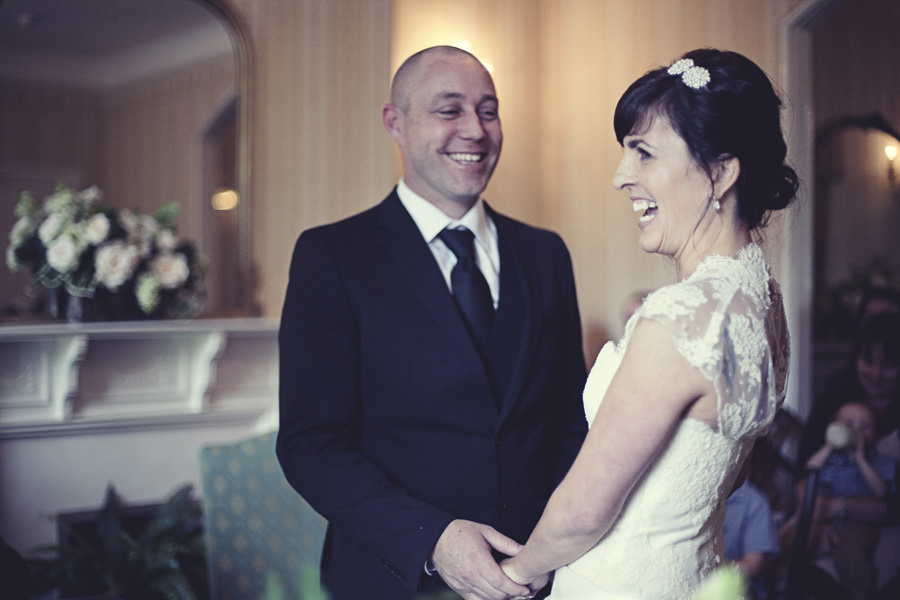 Entertainment
A friend recommended the most amazing DJ Dre, who had people on the dance floor from the 1st dance to the very end.
Flowers
I decided on what I wanted & went to buy all my flowers at Covent Garden Flower Market & the flowers I decided on were peonies, roses, spider mums & baby's-breath.
Decoration
The conservatory at The Marlborough Pub is amazing on its own, the crystal chandeliers sold it for me straight away when I walked into the room. We added hanging wicker hearts, we hired white table clothes & napkins. We decorated the table with wooden centre pieces topped with sets of 3 clear bottles as vases, tied together with craft string & glass candle holders with tealight candles. The favor was a natural heart cardboard box with customised green ribbon & inside 2 delicious heart gingerbread biscuits. The back of the box read; A traditional medieval love token, gingerbread is renowned as an aphrodisiac – warming the blood & inducing passion… needless to say there were no left overs…
Personal touches
My bouquet was very special & made up of proteas, the national flower of South Africa & a little piece of home on my special day. I also attached a locket with a photograph of my Dad who would have been very proud.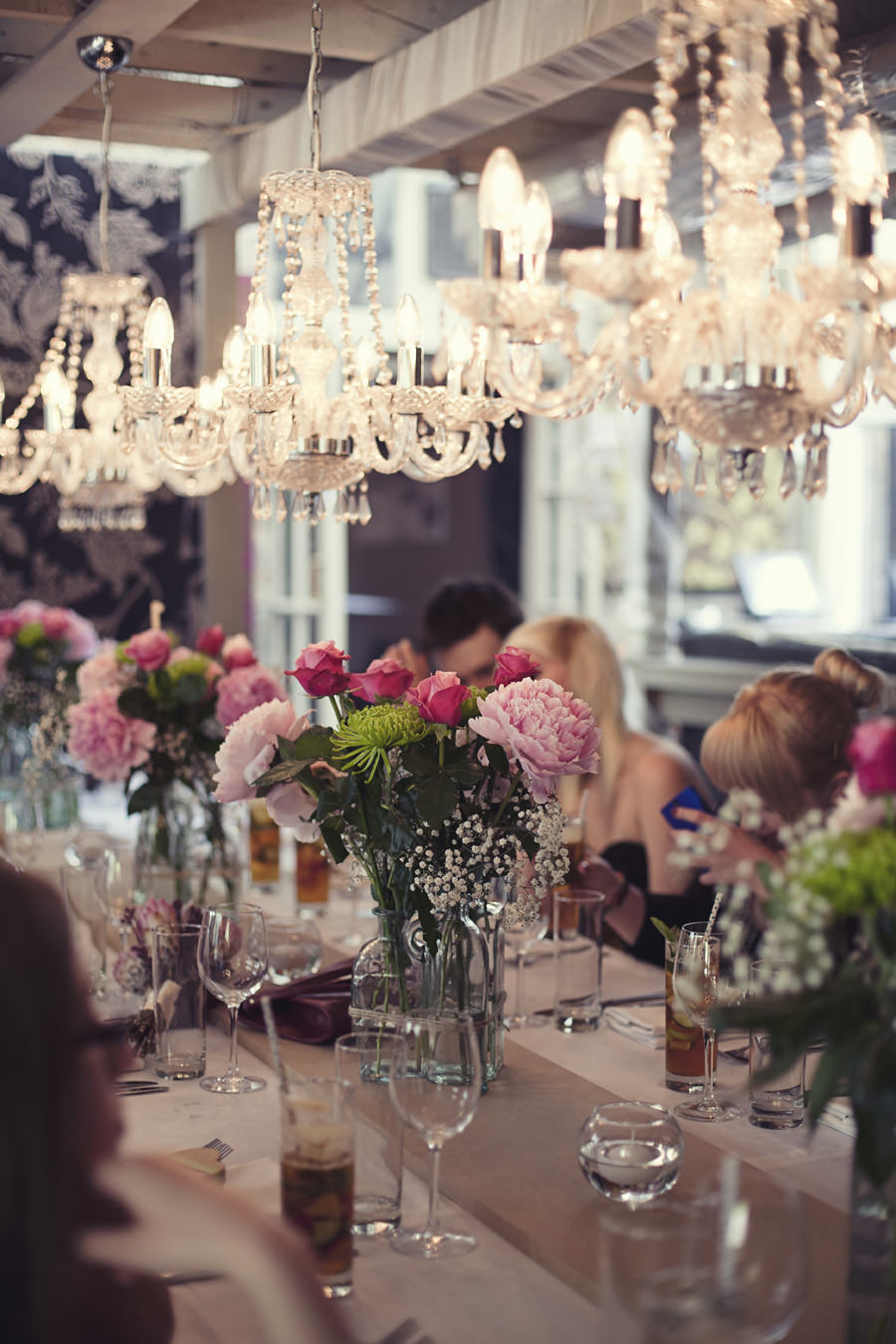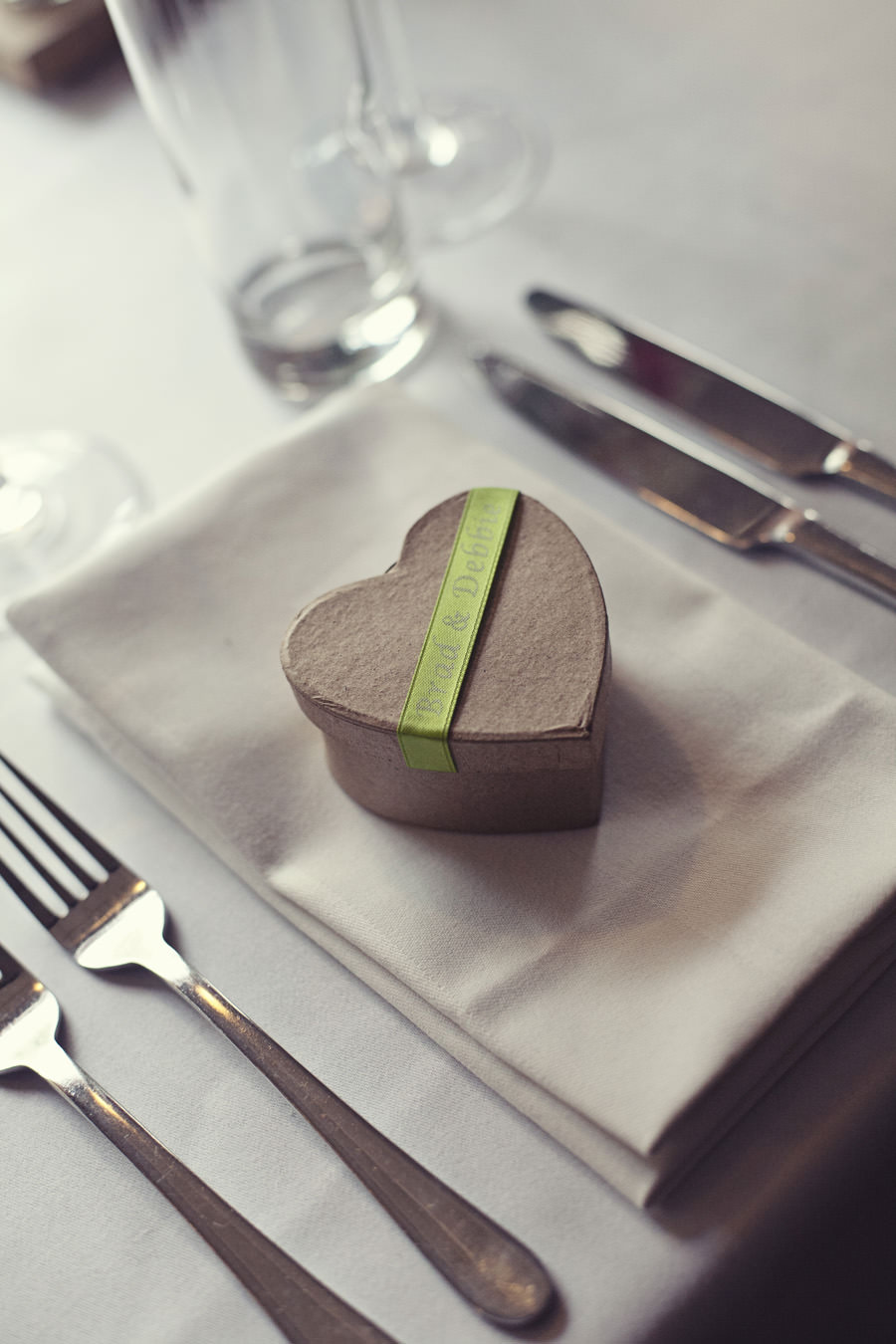 Special moments
Setting up the conservatory the night before with my Mom & two sisters, then standing back & looking at the finished room & thinking how amazing it looked, after all the planning & running around, suddenly it all felt calm & perfect. The First Look with Brad was so emotion & the sweetest moment. Kissing my husband for the first time & the thoughtful speeches.
Advice
That one day goes by so quickly; don't worry about the little things, take in every moment, embrace every emotion, get on the dance floor & enjoy yourself!
Biggest surprise
The First Look with Brad when he turned around to see me with the biggest smile & then he burst into tears with happiness. It's been a long wait…
Supplier Shout Outs
Venue –
Nicky from Beauty Call – www.beautycall.co.uk
Emma Lucy Photography – www.emmalucyphotography.com
Grasmere Gingerbread Shop – www.grasmeregingerbread.co.uk
Ace Occasions – www.aceoccasions.com
For more information on Emma Lucy Photography go to
www.emmalucyphotography.com
www.emmalucyphotography.com/blog
[email protected]
FACEBOOK
TWITTER
♥  You can see more Real Weddings featured on the Blog HERE  ♥