Happy Monday everyone, I hope you all had a wonderful weekend? I have a very special wedding for you today as it is a very special day, as it's my birthday! Woo Hoo! Today I have taken the day off, Dexter is in nursery till 2pm so I am off for some brunch with Nik and then a quick trip to the shops. This afternoon we are meeting up with Jon from S6 Photography, who is going to do a little family shoot for us, then it's an early tea and a night of Prosecco and film watching……perfect!!
I chose this wedding to share on my birthday as I absolutely LOVE it. It's modern, stylish and has the most stunning backdrop. Holly and David chose Trinity Buoy Wharf as their reception venue after a ceremony at Hackney Town hall and it was the perfect choice for them. A huge airy, bright room that gave them the modern back drop that they were looking for, to create a perfectly styled day. Clean, elegant and filled with the most amazing flower and foliage arrangements. I just love their style, so well put together. Big thanks to Emma Lucy Photography for the gorgeous images.
'A brief but perfect break from reality. A celebration of the truly important things in life among those we love the most'
Holly & David were married on 16th May 2015. The ceremony was held at Hackney Town Hall, London and the reception was held at The Chainstore, Trinity Buoy Wharf, London. 'We have both lived in Hackney for about 10 years, we met here, and we really love the area so it felt natural to get married here. Both of our families are from outside London and so it also kind of made sense to get everyone to come to us. Hackney Town Hall is the most beautiful building and having our reception on the Thames was extraordinary. We had around 100 guests in total.
We got engaged 18 months before the wedding, but we were planning it properly for about 12 months. It was like having another full-time job!'

How they met
We met for the first time at a mutual friend's hat party – Dave & his flatmate were the only ones that actually turned up in hats. After that we met socially through the same group of friends quite often. I wasn't interested at first – it wasn't until Dave gave up pursuing me that I finally came around! In the end it was me that asked him out on a date and we stayed together from that evening. We've been together for just over 6 years.
The Proposal
We decided to go out for dinner one Friday just before Christmas because. He asked me to meet him in Trafalgar Square under the big Christmas tree. Somehow I had a sense that something unusual was happening and went to buy myself a new outfit in my lunch break. It was raining so much we huddled under his umbrella and he didn't get down on one knee in case he ruined his trousers. He proposed with a beautiful plain white gold band with one little diamond in it, so that I could choose my own engagement ring later. Then we went for dinner at the Wolsey and I drank too much champagne and was embarrassingly loud in the restaurant!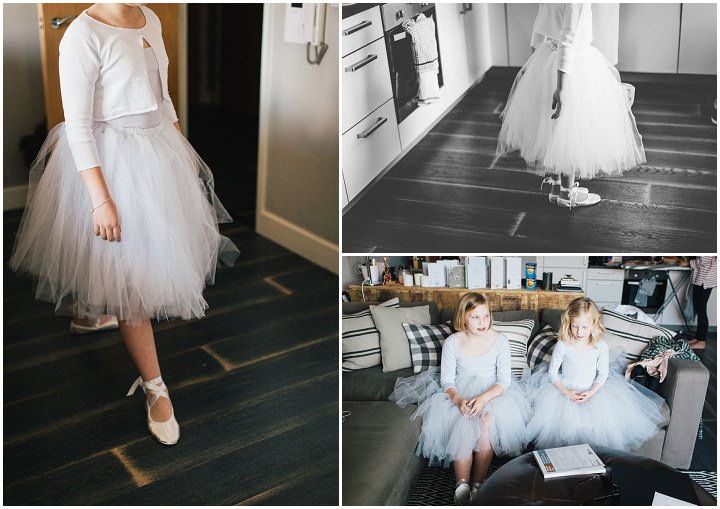 How did you allocate your budget
We gathered quotes and then made decisions around what was important to us and what we were less bothered about. For example Dave really wanted to have a free bar for all of our guests, so budget was allocated to that. I was obsessed with having the right glassware & chairs so I worked quite hard to achieve the look I wanted. We just tried to balance everything by prioritising.
Where did you splurge and where did you save
Dave splurged on his beautiful Thom Sweeney suit – it was more expensive than my dress! Glassware and chairs and flowers were important, as was the food – so we were happy to spend on those things. We managed to save on wine & spirits by going to a cash & carry, and we had a fantastic DJ through a friend who wasn't prohibitively expensive.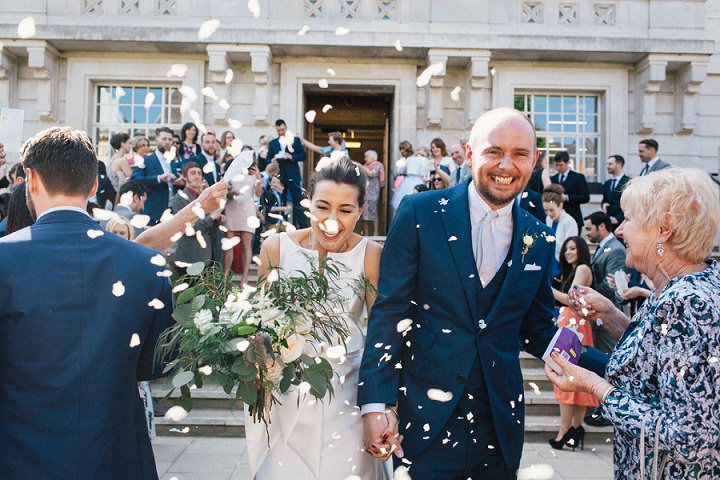 How did you choose your photographer
Well I had been secretly researching wedding prep for a while before Dave proposed! I had already found Emma just by looking through wedding photos I found online and absolutely loved her style. That slightly low-fi documentary thing was exactly what I was after.
The Dress
My dress was by the Barcelona based designer Jesús Peiró, bought from Morgan Stanley Bridal in Clerkenwell. I didn't have many accessories – I just wore silver jewellery that I already had. My shoes were by Emporio Armani.
The Suit and Bridesmaids
Dave's suit was from Thom Sweeney, as was his lovely monogrammed shirt. His shoes were Crockett & Jones. The bridesmaid's dresses were actually a bit of a steal from Mango, although some of the more conservative wedding guests apparently disapproved!
Theme or Colour Scheme
White & grey – mostly white! The suits were a rich mid-blue and the gents all wore pale grey ties.
Flowers
All I specified was for white, wild looking arrangements with lots of greenery. We had pretty white roses in amongst lots of fresh leaves & ferns.
Decoration
Apart from the flowers and the table settings, we had some Birch trees, and some huge white weather balloons hanging from the ceiling joists. We had contemporary cut glasses for our table candles, which were plain white church candles. We had small silver orbs to hold the table numbers, which were printed using a bespoke font our friend & graphic designer created for us. Everything was as pared back and simple as we could find.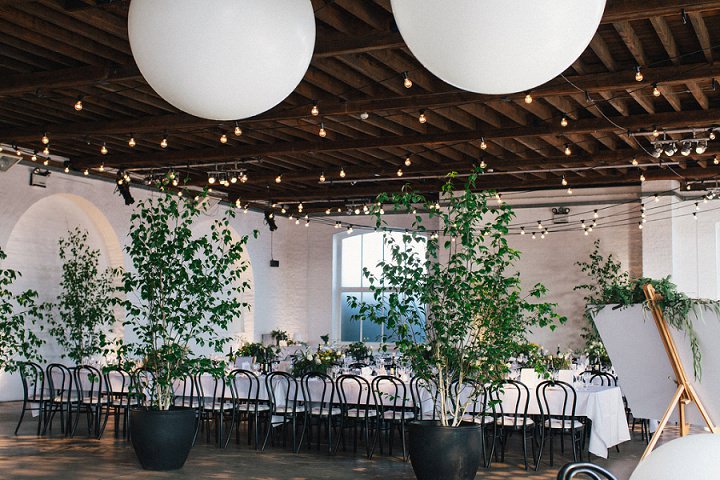 Food
We had fabulous sharing platters of the following:
Slow cooked shoulder of lamb with cumin, mint and chickpea, (or Veggie pie – sorrel, feta and pine nuts in flaky pastry for the non-carnivores!) Bulgar pilaf, spinach, cinnamon onions, roast tomatoes and spiced yohurt. Celebration of new seasons veg: Baby Gem lettuce, Jersey Royal new potatoes, leeks, fennel, carrots poached a la Grecque offered with aioli, Broad beans with herbs, Westcombe's ricotta and pea shoots, Homemade flat breads with oil and dukkah and spiced yoghurt.
Baked rhubarb and vanilla cheesecake, Chocolate nemesis with caramelised oranges.
For the kids we served pizza with veg and Curly Wurly cake for desert, and in the evening we made sure everyone's stomachs were lined with hot pulled pork baps & apple sauce.
Wedding Cake
Dave's aunt kindly made us a beautiful & simple wedding cake – a traditional fruit cake with white icing which we decorated with some of the wedding flowers.
Being cheese lovers, we also had a delicious tower of British produced Neal's Yard cheeses – Tunworth, Cashel Blue, and Gorwydd Caerphilly. They were served with rough oatcakes and fig chutney.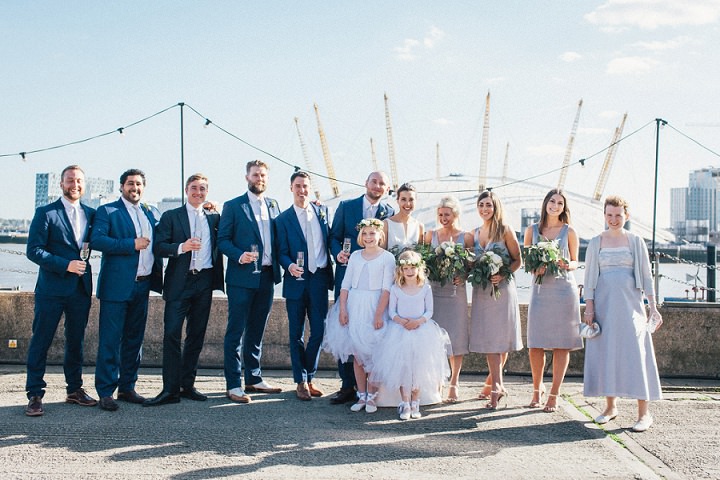 Entertainment
We had a wonderful jazz singer called Lily Davies who came along as part of a trio to play through the drinks reception and the first half of the wedding breakfast. After that a friend's dad came to DJ for us – he played old soul and funk which went down well with guests of all ages!
The Stationery
Our friend Thomas Elliot, who is a menswear lecturer, graphic designer and man of exquisite taste, created a beautiful bespoke script font for us and used it to design all of our stationery. We had it all printed by Mount Street Printers in Mayfair.
Personal or Handmade Touches
We wanted to do something a bit different to anything we had seen before, so using Tom's font I put together a newspaper for all of the guests. It contained the usual things like the menu and a copy of the readings, and then we added a photo & a short bio of every member of the wedding party, so that guests who may not have known everyone had some context of who they were and our relationships. We also included a history of the venue, as we wanted everyone to appreciate the relevance of the building to the working dockyards that surround it.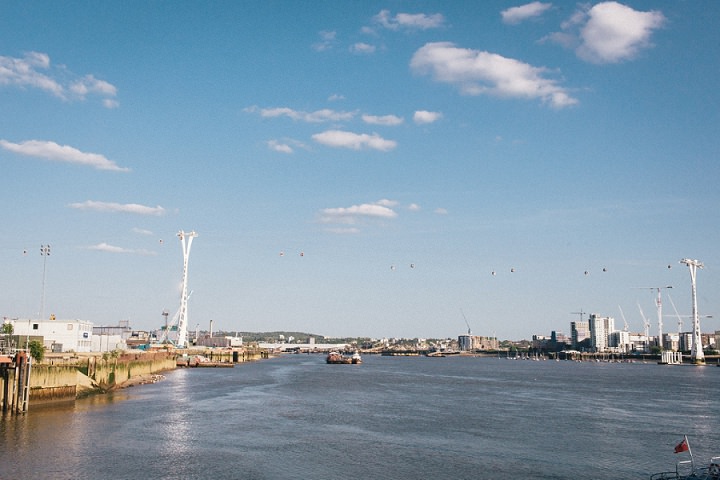 Special Moments
My dad's speech was extremely heartfelt and touching. It wasn't complicated, he just said very simply how he really felt and I know from speaking to guests afterwards that a lot of people were as moved as I was. Also our great friend and my old flatmate who hadn't been able to make it to the wedding sent over some words that were read out by our Master of Ceremony. We weren't expecting it and I was a bit blindsided – that moment produced my first tears of the day!
Advice to other couples
We were told by a few people to try to take a one or two occasions to pause and absorb what was happening. We did try a few times and mostly it didn't really sink in, but for a few minutes we found ourselves alone outside as everyone was taking their seats for dinner, and we sat together with our drinks and looked out across the Thames. That moment was brief but special & very calming, and I would advise anyone getting married to try and catch one for themselves.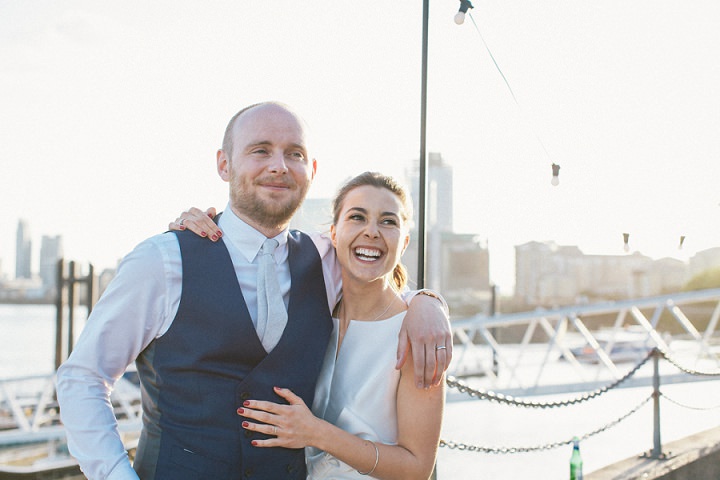 Biggest surprise
Well the beautiful weather was a huge surprise as it had rained the day before and it rained the next day too!
Also, the two coaches containing most of our wedding guests got lost from the ceremony to the reception! The drivers had somehow both got the wrong postcode and arrived outside a fish & chip shop on an estate somewhere in East London… They ended up being 45 minutes late to the reception by which point I had become bored of waiting and insisted on getting there and being given a drink! I was upset for all of about 20 minutes but I suppose an even bigger surprise is how quickly you can get over something like that when the fun starts!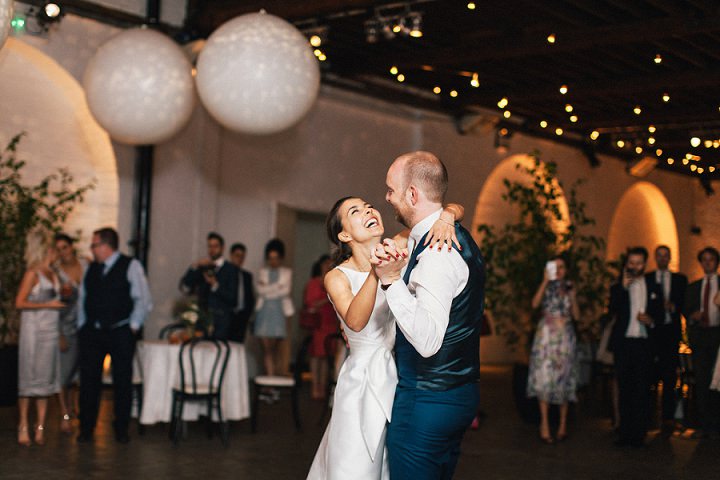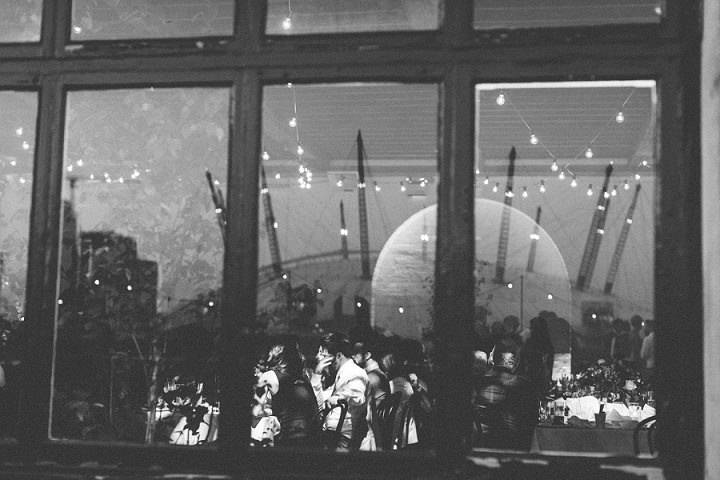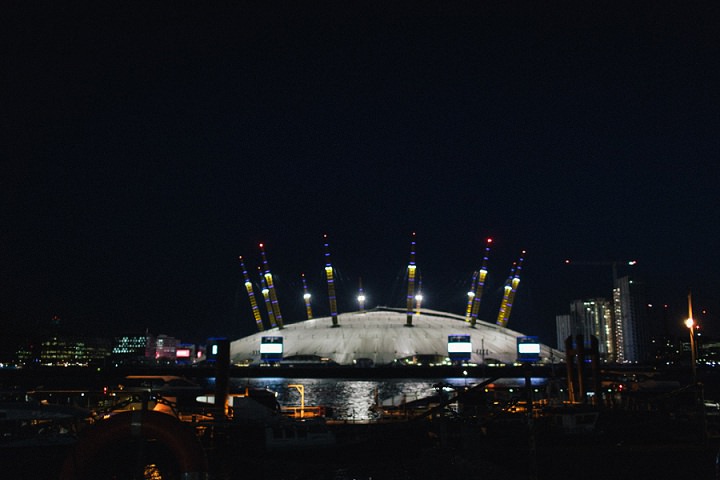 Supplier Shout Outs
For more information on Emma's work please go to:
www.emmalucyphotography.com / FACEBOOK / I:ohemmagutteridge / @emzyducks / www.emmagutteridge.com/blog