Today I am delighted to welcome a new Guest Blogger to the Boho Blog. Tracey Campbell from Campbell's Flowers will be a regular on the blog as she talks through all things flowers, from seasonal flowers to different coloured flowers to go with your colour scheme, to new ideas and DIY posts. Tracey who is based in Sheffield is an amazing florist and having spent quite a bit of time with her I can say hand on heart she is a totally lovely lady. If you are looking for a florist for your wedding then Tracey really is a great choice.
Today Tracey will be talking about Seasonal Flowers and why it is so important to think about seasonal flowers when choosing the flowers for your wedding.
I'll pass the Blog Over to Tracey…………………. 
I was delighted when Kelly invited me recently to write a regular guest post for her blog on seasonal flowers – not only because I'm a HUGE fan of her fantastic blog and love Boho Weddings and all she stands for, but also because I believe passionately in seasonal flowers.
So, why? Why buy according to the growing season?
Well, partly from an emotional point-of-view, because of what they seem to say. To me, seasonal flowers speak of a sense of optimism in that they herald the start of a new growing phase and the new monthly calendar. Even before I worked in Floristry, I always found it exciting when commercially grown seasonal flowers were available in the shops a few weeks before they appear in the garden – I love that feeling of anticipation they create.
But from a much more practical perspective, the best thing about seasonality is that the blooms are in prime condition and absolutely at their best quality. Like anyone, Florists hate working with substandard materials. It's a real joy to work with Brides who have chosen their flowers according to what's around when they're getting married – a Florist's biggest nightmare is ordering tulips in September or Peonies in April – they are available, but only just!
The problem is twofold. Firstly, you pay a whacking premium for them and secondly, you have no control over the quality. It's fair to say that when they arrive, the blooms are much smaller, tighter and ultimately just a bit disappointing for everyone.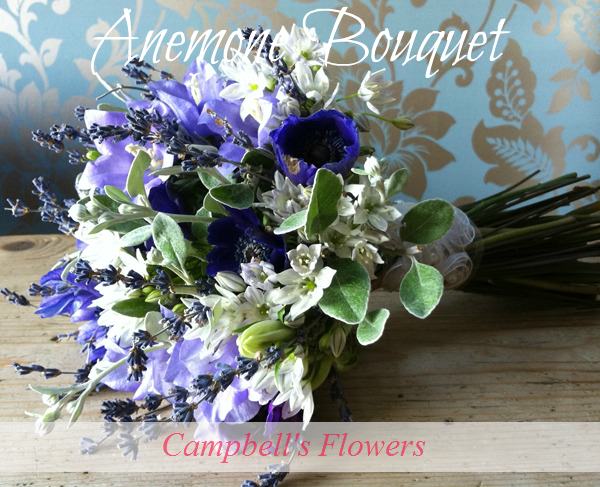 Any florists out there reading this will know that horrible feeling of deflation you get when you've placed a special order for a wedding and the flowers you get are just not of the quality you want to work with, nor expect for one of the biggest days of someone's life. Take my advice, if you absolutely have to have Dahlia, you might want to think about a late Summer wedding to reap all the benefits of seasonality!
The other added bonus, from a budget point of view, is if you buy seasonal flowers at the height of their availability, they can be inexpensive and incredibly good value. Buying or ordering in this way can make you some very real savings on your wedding or event. Peonies and Hydrangea are a prime example. They're both incredibly fashionable at the moment but what you probably didn't know is that they can be a whopping 3-4 times the cost per stem in April as they are now, in June. If your design scheme is wall-to-wall peonies then you could be in for a shock, or a pleasant surprise, when you get a quote following your consultation – depending on your wedding date.
Finally, being someone who feels that the floristry industry needs to take a serious look at the environmental issues surrounding it, buying in season can only be of benefit in terms of carbon footprint and the wider environment.
If you do have any queries or need any help or advice regarding choice of seasonal flowers, leave a comment and I will try and get back to you as soon as I can.
Massive thanks to Kelly for asking me to contribute to her fabulous blog and I am looking forward to bringing you more seasonal flowery treats again very soon.
Tracey x
Thanks so Much Tracey, I hope you all enjoyed her the new Flower School feature. Tracey will be back next week when she will be talking us through the best of seasonal Summer Flowers.
For more information on Tracey's work go to
www.campbellsflowers.co.uk
FACEBOOK 
TWITTER
After an epiphany at Chelsea Flower Show over 10 years ago, Tracey decided to forgo the world of Advertising and Marketing and retrain as a florist.  Since that time, her love of all things flowery has led her through jobs in retail floristry and a stint teaching at local colleges, to starting her own business – Campbell's Flowers.  Concentrating on good old-fashioned care and attention to detail, Tracey's business is fast becoming one of the most talked about florists in Sheffield.  Her design style focusses on using beautiful flowers in stylish simplicity, used naturally and as romantically as possible.  She's a very friendly, creative person who loves nothing more than "getting" her Brides – something they all say about her. Her wedding consultations are wonderfully exciting and her delightful workroom was recently described by one as her Brides as a 'girl cave'!