Yes it's Monday? where did the weekend end go I can here you all asking! I hope it was a good one for you? It was a wedding filled one for me,  working on Friday and then as a guest on Saturday, anyone would think I like weddings! Another busy week ahead of me, what are your plans?
Well today I have a really cute wedding for you and it is comes complete with the couple's story told by the bride. It is a story of long distance love and shows that in the end love conquers all!  The super cute couple are Cassy and Josh who were married on 12th June at Showalters Estate in Olympia, Washington. It was sent into me by Jenna from Creatrix Photography .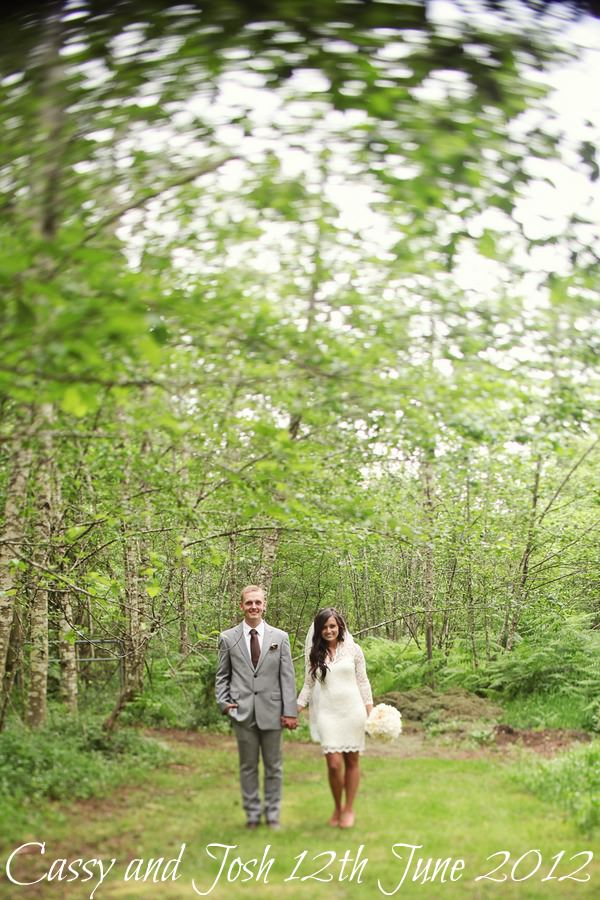 It really is a special wedding especially when you find out that Cassy did everything herself apart from the catering, a lot to take on for one person, but she managed it. You need to read the words she writes about her and Josh as it really is quite special how they got together and stayed together , a real life love story! I just love her dress so nice to see a bride get her legs out especially when they are as good as Cassy's! A truly special day for a very special couple!
Jenna tells us a bit more about the bride and how they met…..
'Cassy worked in a coffee shop I went to three times a week before my World Literature class earlier this year. I slowly got to know her, in 20 minute increments, even using her as a sounding board at times, one of the sweetest women I've ever met.
When she said she would get married, I shyly offered to do her wedding and to my astonishment, she agreed. She not only agree, she flew me to Seattle! My dream is to be a travel wedding photographer and I really feel this is a fabulous stepping stone to the success I've been chasing!
 So without further ado, here is a very brief synopsis of her beautiful day. There wasn't a dry eye in the house and that cake? She freakin made it. She did her own hair/makeup, she did the decorations and even made the DELICIOUS sugar cookies inside the favors. This lady = amazing'
How they met
The first time I met Josh was early July of 2009 during freshman orientation at Washington State University. I was completely smitten by him and he tells me now he knew it was love at first sight. We spent all weekend together and when it was time to go our separate ways he finally asked for my number. We talked a lot that summer and had tried meeting up a time or two but our plans always ended up falling through. Then he called one day to tell me that he was going to attend another university. I was honestly a little heartbroken, we had signed up for some of the same classes together and I was looking forward to seeing him in. But we stayed friends over the next years and would text often. I knew he was someone special and was hopeful that we would see each other again one day and that the strong connection I felt towards him would happen again.
In the middle of January last year Josh asked me if I would be his Valentine, he told me he knew if he didn't get to me first someone else would. So Valentine's Day ended up being the first time I had seen him in person since orientation but our date was absolutely perfect, he melted my heart in every single way he could have. We began dating here and there until May when he finally asked me if I would be his girlfriend. It didn't take long for me to become absolutely head over heels in love with him. He was more than I had ever hoped I would find in a man, I felt complete when I was with him and just knew that he was my soul mate.
While we had been dating we both made some really big life decisions. Josh joined the army and I applied to transfer to a university in Hawaii. Fortunately for us his MOS kept him from leaving for basic training right away and my semester didn't start until late August. We knew that our time together needed to be cherished and we made the most of it. I don't think we could have been prepared for the long distance relationship that was soon to be in front of us, but the love we have for each other was and is what continues to get us through each and every day. We have also been extremely fortunate to see each other about every two months.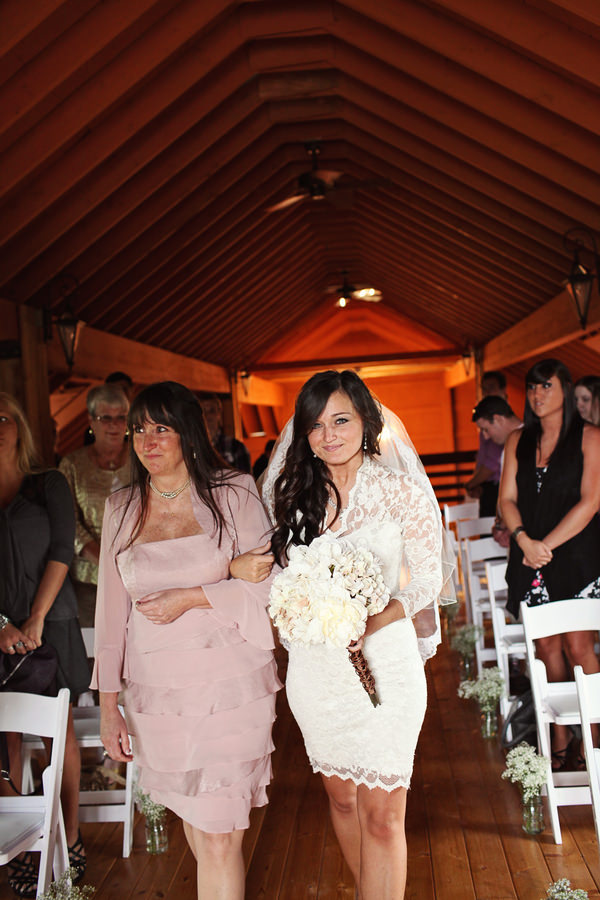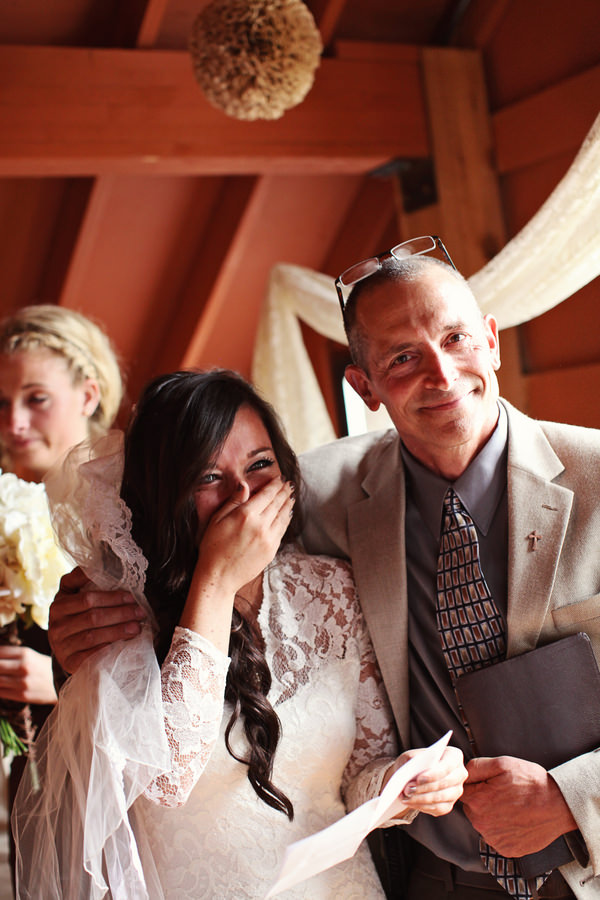 Josh made his first trip to come see me in Hawaii back in October. We spent the week on the beach and enjoyed life like a same town couple would with plenty of dates to make up for lost time. Then in November Josh was off to South Carolina for boot camp. Those were a few of the hardest weeks of our relationship this far. Not being able to talk to my best friend hurt every day but I found comfort in writing him love letters, which I did every single night he was gone. In December we both were able to go home to Washington for two weeks, where we spent every possible second together.
The proposal
On New Years Eve we decide to get dressed up and spend the night in Seattle. Little did I know Josh had a huge surprise planned for me. Once we got to our hotel, checked in, and made it up to the room J told me he had a surprise to share with me and to go sit in the chair and close my eyes. I did, and once he finally stopped pacing back and forth around the room I opened them and he was down on one knee with a ring box in his hand. I cried happy tears until I finally crawled off the chair and onto my knees in front of him and just hugged him continuously saying yes and my catch phrase oh my goodness. The ring is absolutely perfect and he designed it himself which I just love.
Our vacation couldn't last forever though. Josh flew back to Ft Jackson, SC to finish up basic training and I flew back to Hawaii. In February he graduated from basic training and his mom and I we able to fly out for the weekend. I'm so grateful I was able to go and support him on his accomplishment and show him how proud I was of him! After the ceremony I had to come back to Hawaii and Josh flew to Arizona for more training. This time he was allowed his phone and his computer, so we were and still are able to talk much more often than before which makes the both of us VERY happy and thankful!!
The Wedding
We then struggled to pick a date and location to get married. It seemed like every time we made the smallest of plans it didn't work out for someone important, until we finally made the decision to just plan the wedding the way we wanted it. Small, intimate, and family oriented……..and the whole day was perfect! I made almost everything myself, including the invitations, the cake, the table decorations, the favors and I did my own hair and makeup the only thing I hired in was the caterer and the photographer. The whole day was perfect and meant so much to us.
For more information on Jenna's works go to:
www.creatrixphotography.com
www.creatrixphotographyblog.com
FACEBOOK
TWITTER

'I'm a Texan living Hawaii, I believe in giving the best experience possible and just plain love people. I have dedicated my life to creating beautiful images, whether you're a bride looking for Awesome or a family looking for Fabulous. As I say, life is too short to not have wonderful experiences all the time!'

[jprel]